India
Bharat Biotech's intranasal Covid vaccine gets DCGI nod for restricted emergency use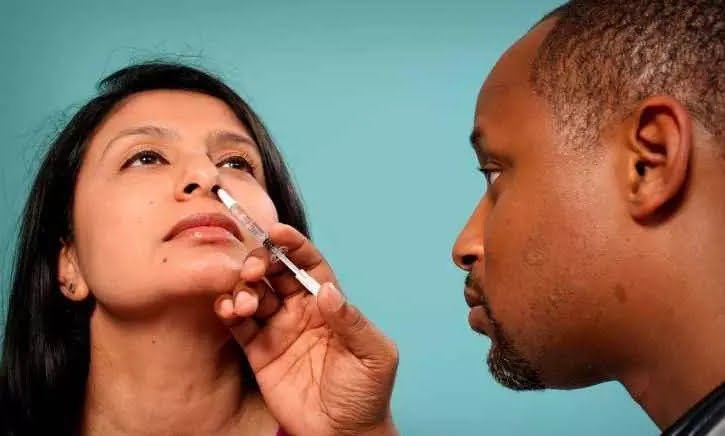 The national drug regulator has cleared the country's first intra-nasal COVID vaccine for emergency use in adults, the government said on Tuesday.
Called iNCOVACC and manufactured by Bharat Biotech, the company behind Covaxin, the new vaccine is approved for primary vaccination – it can only be given to unimmunized people.
Officials said people who have already received the first and second doses of other vaccines will not be eligible to receive INCOVACC as a "precautionary" third dose.
Still, Tuesday's approval by the Central Drugs Standard Control Organization (CDSCO) is significant: INCOVACC will be delivered via the nasal passage, potentially triggering an immune response in mucous membranes. It has been designed not only to protect against infection but also to reduce the transmission of the virus.
Union Health Minister Mansukh Mandaviya posted on Twitter: "Big boost to India's fight against Covid-19! Bharat Biotech's ChAd36-SARS-CoV-S COVID-19 (Chimpanzee Adenovirus Vectored) Recombinant Nasal Vaccine has been approved by @CDSCO_INDIA_INF as the primary immunization against COVID-19 in the 18+ age group for restricted use in emergency situations Is for.
The vaccine uses a modified chimpanzee adenovirus, which cannot replicate in the body, to carry the Covid spike protein to induce immunity.
Bharat Biotech has developed a new vaccine in partnership with Washington University-St Louis. While the US university developed the vector carrying the spike protein and evaluated it in pre-clinical studies, Bharat Biotech is handling the product development and manufacturing. The development of the vaccine was partly funded by the Department of Biotechnology's COVID Protection Program.
"INCOVACC has the dual advantage of enabling rapid development and easy nasal delivery of a variety of specific vaccines that enable mass vaccination to protect against emerging forms of concern," Bharat Biotech said in a statement. "Being an intranasal vaccine, BBV154 (iNCOVACC) can produce antibodies localized in the upper respiratory tract, which may confer the potential to reduce infection and transmission."
Stable at 2-8°C, which makes it easy to store and distribute, the vaccine will be manufactured at multiple sites in the country including Gujarat, Karnataka, Maharashtra, and Telangana.
Delivered through a nasal drop, the vaccine will eliminate the need for needles and syringes that are currently required for all available COVID vaccines. It will also reduce the reliance on trained personnel to administer the shots.
According to Bharat Biotech, the vaccine was found to be "safe, well-tolerated and immunogenic" compared to its own vaccine in a Phase III trial of about 3,100 participants at 14 sites in India. The company also conducted a trial with 875 participants to see if the vaccine could be used as a booster in people who received Covaxin or Covishield as their primary vaccine.
According to the government's CoWIN portal, India has so far given a total of 213 crore vaccine doses, of which 102 crore are the first doses. According to the Union Health Ministry, about 98 percent of adults in India had received at least one dose by the third week of July.
Currently, Covishield, Covaxin, and Corbevax are part of the government's COVID vaccination campaign, while vaccines such as Kovovax and Sputnik are available at private centers.
Dr. Krishna Ella, Chairman, and Managing Director, Bharat Biotech said, "We are proud to announce the approval of iNCOVACC, a global game changer in intranasal vaccine technology. Despite declining demand for COVID-19 vaccines, we have continued product development in intranasal vaccines to ensure that we are well prepared with platform technologies for future infectious diseases.
Related Posts