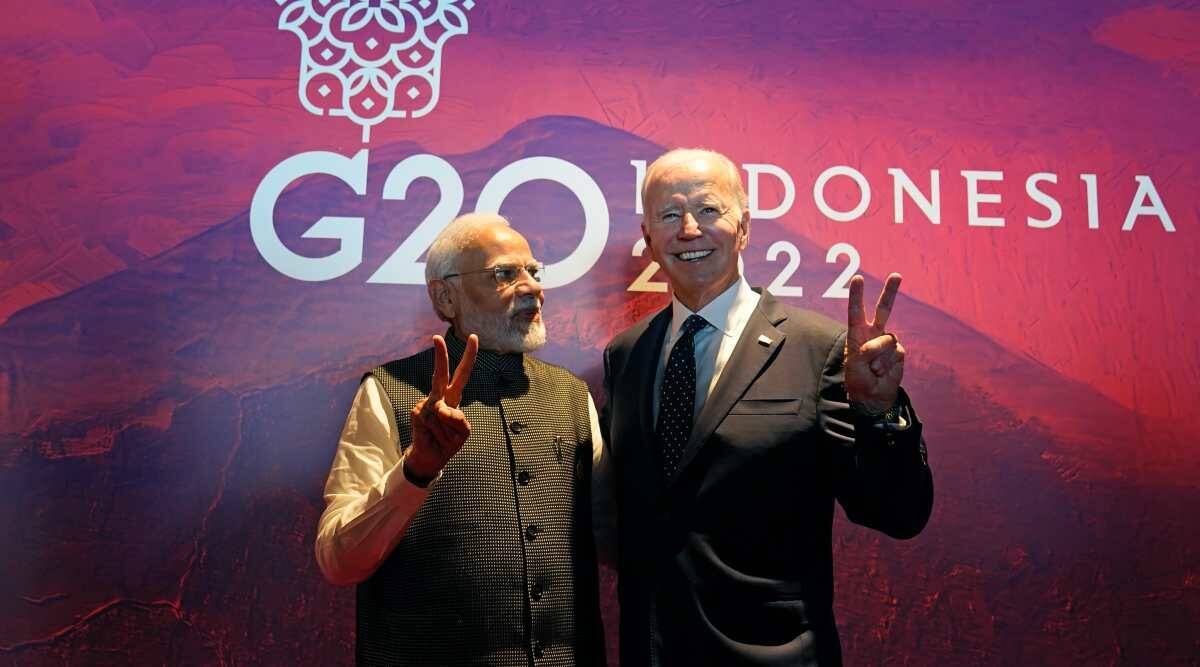 During their meeting on Tuesday, Prime Minister Narendra Modi and US President Joe Biden discussed the state of the India-US strategic partnership, particularly concerning critical and emerging technologies and artificial intelligence.
According to the Ministry of External Affairs (MEA), in addition to discussing "topical global and regional developments," the two leaders also discussed the Ukraine conflict.
The MEA stated that they discussed India-US strategic partnership and their cooperation in critical and emerging technologies, advanced computing, artificial intelligence, etc.
During his meeting with President Biden, Prime Minister Modi thanked him for his "constant support" in strengthening the relationship between the two countries.
During India's G-20 presidency, he expressed his confidence that both countries would cooperate closely.
Both leaders expressed satisfaction with the close cooperation between India and the United States in new groups such as Quad and I2U2.
In contrast to the Quad, the I2U2 consists of India, Israel, the US, and the United Arab Emirates.
MEA spokesperson Arindam Bagchi described the conversation as "useful".
During the sidelines of the G20 Bali Summit, PM @narendramodi and @POTUS @JoeBiden exchanged helpful information. India and the United States continue to deepen their Strategic Partnership, and they have developed close cooperation in groups such as Quad, I2U2, etc. As agreed, we will maintain close coordination during the #G20India," he tweeted.
Last week, in the Cambodian capital of Phnom Penh, External Affairs Minister S Jaishankar met US Secretary of State Antony Blinken on the sidelines of the ASEAN-India Summit.
As part of their discussions, Jaishankar and Blinken discussed bilateral relations, the Ukrainian conflict, and the situation in the Indo-Pacific region, among other topics.
Related Posts