India
"Blurred party lines and came here," said Kamal Haasan regarding his participation in Rahul Gandhi's Bharat Jodo Yatra.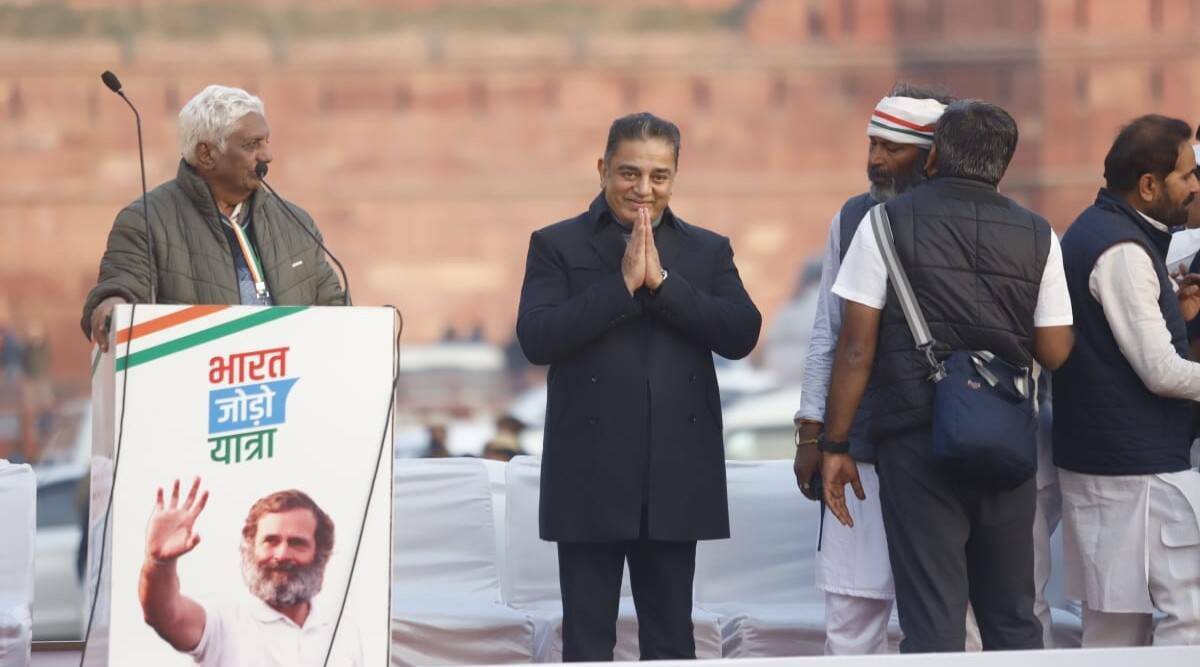 Saturday in New Delhi, actor-turned-politician and head of the Makkal Needhi Maiam (MNM) Kamal Haasan joined the Congress' Bharat Jodo Yatra.
During a speech at the Red Fort, Haasan stated, "Many individuals have asked me why I am here. I am here in my capacity as an Indian. My father was a member of Congress. I have held a variety of views and even my own political party, but when it comes to the nation, party lines must merge. I crossed the line to arrive here."
Haasan was accompanied by MNM officials, who were asked to participate in a video message sent by the party leader on Friday, stating that the march is for the nation and transcends parties.
Previously, the MNM president stated that Congress leader Rahul Gandhi invited him to participate in the Bharat Jodo Yatra not as a political party leader but as a fellow citizen.
Haasan's choice to join Rahul Gandhi's Bharat Jodo Yatra suggests that the DMK-led alliance in Tamil Nadu, of which the Congress is a vital component, may soon gain a new ally.
Notably, the yatra began on September 7 in Kanyakumari, Tamil Nadu, when Chief Minister M K Stalin presented the national flag to Rahul Gandhi in the presence of prominent Congress leaders.
Haasan's party, Makkal Needhi Maiam (MNM), has claimed since its inception in early 2018 that it will "go it alone and do it alone" in elections, claiming a "moral upper-hand" over all other parties, from the DMK to the AIADMK, the Congress to the BJP.