India
Bombay HC observes SC's adoption of stray dogs for the purpose of feeding them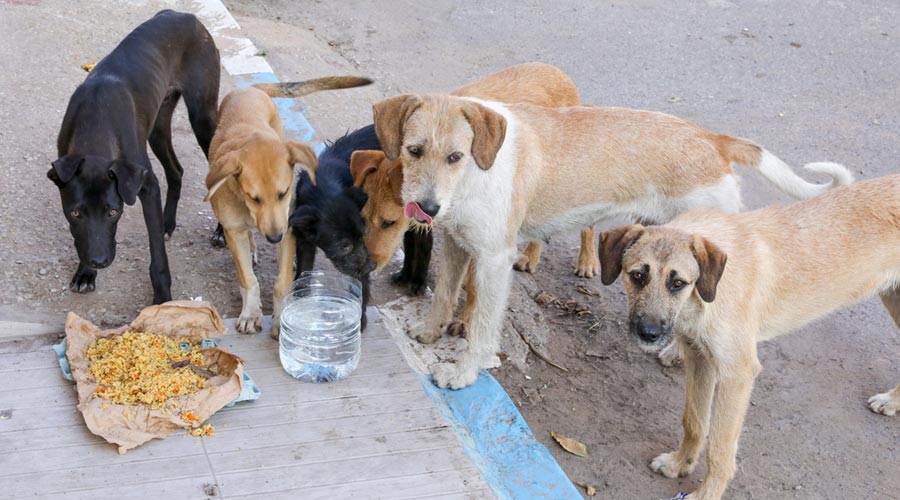 On Wednesday, the Supreme Court stayed an interim order of the Nagpur bench of the Bombay High Court directing those feeding stray dogs to take them home or place them in shelters.
Justices Sanjiv Khanna and J K Maheshwari, who gave the Nagpur Municipal Corporation and Animal Welfare Board (AWB) time to respond, ruled that no coercive action would be taken as a result of the high court's decision.
After hearing an appeal from animal lovers against the high court's decision, the bench also directed the municipal corporation to arrange for the general public to feed stray dogs at designated locations. In the absence of such sites being identified, the city authorities will be responsible for dealing with any nuisance caused by street dogs the law. In addition, it urged the general public to ensure that feeding strays create no problem.
When Justice Khanna heard the matter, he referenced the need to balance competing interests and commented, "If there are no street dogs, other consequences may result.". Conflict is inevitable. Both sides need to be taken care of."
It added that there is also literature countering the argument that some stray dogs become aggressive when fed to justify passing the interim order.
AWB counsel explained to the bench that if the stray dogs are not fed, they will become aggressive. The council said that if the AWB had followed its guidelines on feeding the strays, the problem would not arise.
According to a high court order issued in October, it is forbidden for citizens and residents of Nagpur and the surrounding areas to feed or attempt to feed stray dogs in public places, gardens and the like.
In addition, we direct the Municipal Commissioner of Nagpur Municipal Corporation to ensure that no such feeding shall take place anywhere except at the homes of such individuals. It is required that any individual who wishes to feed stray dogs must adopt the homeless dog/bitch, bring it home, register it with municipal authorities, or place it in a shelter for dogs, then shower his love and affection on it, feed it while taking care of it in an appropriately respectful manner," it stated.