India
International
Both parties are eager to de-escalate the situation, according to the new Foreign Minister of China.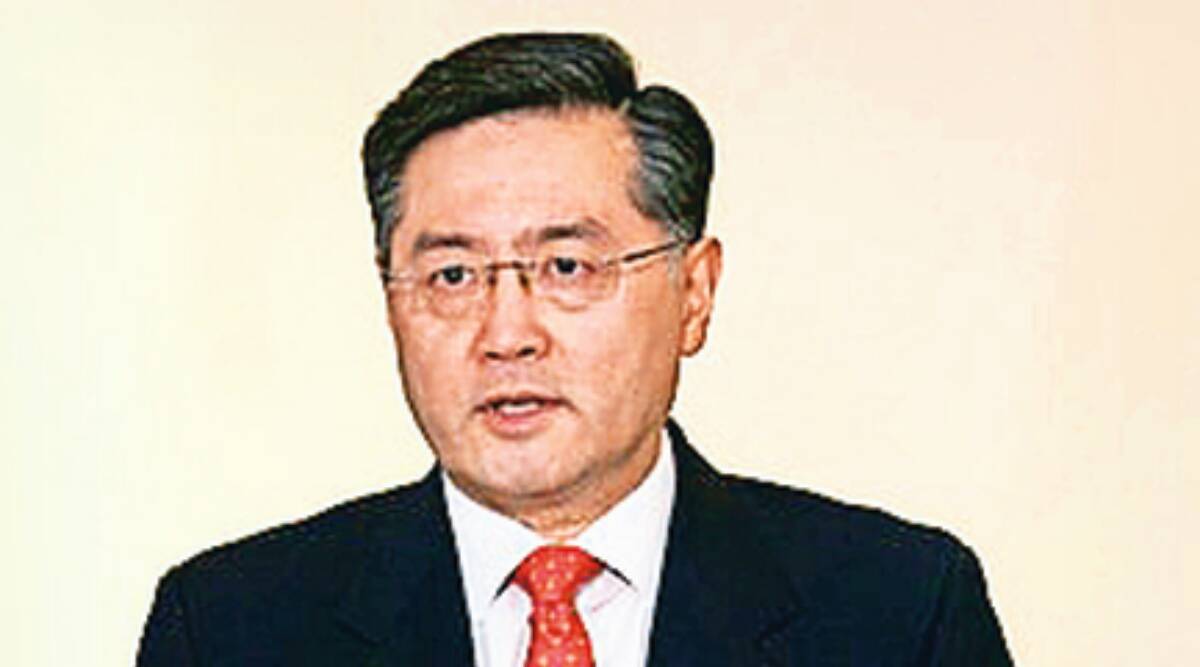 Qin Gang talked about "border issues" with India just four days before he was named China's new Foreign Minister. He said that both sides are "willing to ease the situation" and "jointly protect peace along their borders."
Former Chinese Ambassador to the United States Qin was named China's next Foreign Minister on Friday, replacing Wang Yi, who held the position for a decade. Qin formerly worked as the principal protocol officer for Chinese President Xi Jinping from 2014 and 2018.
In an opinion piece titled "How China Sees the World" published in the US journal "National Interest" on December 26, Qin discussed India-China relations in the context of the belief that China was "poised" to disrupt the status quo. He also accused the United States and Japan for threatening the status quo in Taiwan and the South China Sea, respectively.
Qin's piece is being perceived in Delhi as views verified by Beijing.
"China's progress signifies a greater force for peace, not a rising power prepared to 'disrupt the status quo,' as some assert. "The tension across the Taiwan Strait was not caused by the Chinese mainland violating the status quo, but rather by 'Taiwan independence' separatists and external forces persistently threatening the status quo of 'one China,'" Qin said.
"In the instance of the East China Sea, Japan attempted to 'nationalise' Diaoyu Dao 10 years ago, upsetting the "status quo" of China and Japan agreeing to set aside their differences. The current quo in the South China Sea is that regional governments are collaborating on a code of conduct that will result in meaningful and effective regional norms. Regarding China and India's border disputes, the existing quo is that both parties are prepared to lessen tensions and cooperatively maintain border tranquilly," he wrote.
Qin wrote in the introduction to his remarks that the October 20th National Congress of the Communist Party of China (CPC) reaffirmed that "China is committed to its foreign policy goals of upholding world peace and promoting common development, and it remains committed to building a community with a shared future for humanity. Such an explicit, public proclamation of the CPC's philosophy gives light on its international engagement.
Regarding China-US relations, Qin wrote: "If people choose to view the world from a 'democracy versus authoritarianism' perspective, they will likely usher in a world of division, competition, and conflict; however, if they view the world as a community with a shared future, then openness, cooperation, and win-win outcomes will be the results of their choice."
EXPLAINED
An alert from China
The thoughts of China's newly appointed foreign minister are noteworthy. Indian and Chinese troops have been engaged in a border stalemate for over 31 months. Moreover, they suggest that Beijing is prioritising the matter.
He wrote: "As President Xi Jinping emphasised in his meeting with President Joe Biden last month in Bali, the world is large enough for the two nations to thrive and prosper together. Relations between China and the United States should not be a zero-sum game in which one party outcompetes or prospers at the expense of the other. Today, China and the United States share more, not fewer, common interests. This is how China-U.S. relations mirror the concept of a community with a shared future for mankind."
Qin also voiced worry on the situation in Ukraine and asked for peace talks between Russia and Ukraine as well as engagement between the United States, the European Union, NATO, and Russia.
"China is quite worried about the current situation in Ukraine. What has transpired there, despite being profoundly tragic, exposes vital lessons. Conflicts and battles yield no winners; there is no simple solution to a complicated topic; powerful countries must avoid confrontation. The immediate priority is to support peace talks between Russia and Ukraine and dialogue between the United States, the European Union, NATO, and Russia. Long-term, individuals must realise that basing their own security on the insecurity of other nations is ineffective; it is important to develop a balanced, effective, and durable European security framework. This is the only alternative," he wrote.
"As inhabitants of the same globe, we should and can listen to one another, close the gap in our perceptions of the world, and seek a way to get along based on mutual respect, peaceful cohabitation, and win-win cooperation," he wrote.