India
BSF jawan killed in an ambush by insurgents near the India-Bangladesh border in Tripura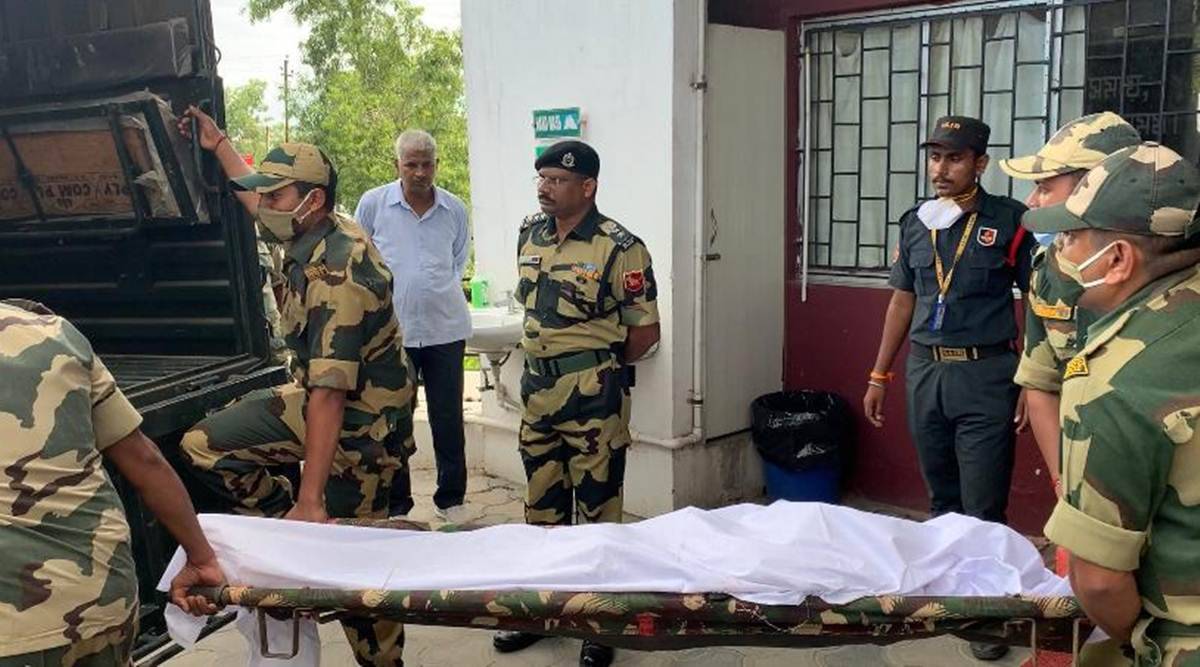 A Border Security Force (BSF) jawan was killed in an ambush by banned militants from across the India-Bangladesh border in North Tripura district on Friday morning.
Speaking to indianexpress.com, a senior BSF official, who spoke on the condition of anonymity, said, "There was an ambush around 8.30 am today (Friday). One of our jawans was injured. We took him out and brought him to ILS Hospital in Agartala, but he died.
The martyred jawan has been identified as 53-year-old head constable Girjesh Kumar Uday from Madhya Pradesh. Officials suspect that the attack was carried out by activists of the outlawed National Liberation Front of Tripura (NLFT).
The ambush took place at Shimnapur in Damchera near the remote Khantalung Border Our Post (BOP), a tri-junction of Tripura, Mizoram and Bangladesh.
The official also said that the insurgents, who were on Bangladeshi soil, were not trying to enter Indian territory but instead ambushed a team of security personnel stationed in the area. "They weren't coming in. Their purpose was to set up an ambush. There was a boundary wall. If they had to come inside, they might have avoided choosing the drain, culvert and fencing," the official said.
Faced with fire from the militants, the BSF retaliated and the insurgents fled to Bangladesh. "There were around 7-8 insurgents," the BSF official said, adding that the BSF team was a strong team of 15-16 men and did not suffer any further injuries or deaths.
Earlier on August 5, six, including four insurgents and two associates of the outlawed National Liberation Front of Tripura (NLFT)-Vishvamohan faction, surrendered to the Tripura Police. Bangladesh is planning kidnapping and extortion in the border areas.
Those in possession of weapons included a self-styled lieutenant colonel, a self-styled colonel, a self-styled warrant officer and a cadre. Although the armed conflict in the state began in 1967 with Sengkrak, a small organization that took up arms, it escalated in the late 80s when a series of insurgent groups arose, including the banned National Liberation Front of Tripura (NLFT). ) which is now- defunct All Tripura Tiger Force (ATTF), ATPLO etc.
Most of these organizations are now defunct except for a small faction of the NLFT, which is claimed to be operating in Bangladesh beyond the clutches of Indian authorities. Militancy largely subsided during the regime of the erstwhile Left Front government with lucrative offers of Rs 1.5 lakh immediate grant, vocational training, Rs 2,000 stipend.
The current BJP-IPFT government dealt a major blow to the already waning militancy in 2019, when over 80 activists of the surviving Vishwamohan Debbarma faction of the NLFT laid down their arms.
Tripura shares an 856-km long international border with Bangladesh, whose patches are still closed.