India
Buddhist monks from 30 nations will attend the summit: govt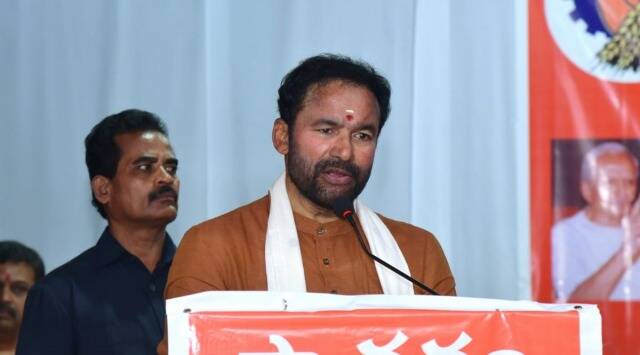 There is "still hope" that the Dalai Lama will attend the two-day Global Buddhist Summit, which is scheduled to be inaugurated by Prime Minister Narendra Modi on Thursday. Union Culture Minister G Kishan Reddy stated on Monday that the Dalai Lama's attendance has not yet been confirmed.
Reddy told the media that the event would unite Buddhist priests and scholars from thirty countries. It is anticipated that 150 delegates from across the nation and 171 from abroad will attend the two-day summit, which is being organised by the Ministry of Culture and the non-governmental organisation International Buddhist Confederation (IBC).
Reddy stated that the theme of the summit would be a "Buddhist response to the most pressing challenges facing the world today" and that it would emphasise cultural and diplomatic significance. "As the birthplace of Buddhism, it is our responsibility to invite them," he remarked.
Abhijit Halder, director-general of the IBC, responded that although invitations were extended to Buddhist institutions in China and Tibet, no responses had been received. When asked if the absence of Chinese clerics and scholars would be felt during the discussions, Reddy responded, "We cannot openly discuss these matters."
According to him, the summit will be held for the first time, and delegates from thirty countries, including Sri Lanka, Vietnam, the United States, Laos, and Brazil, will attend.
Halder stated that no confirmation of the Dalai Lama's attendance had been received due to his "health"; however, he did not rule out the spiritual leader's presence, either in person or virtually.
In response to a question, the minister stated, "There is still hope."
A video of the Dalai Lama's interaction with a child ignited controversy last week, with many deeming his request that the child sucks his tongue inappropriate. Subsequently, his office released a statement stating that the spiritual leader had apologised to the child and his family and that he frequently "teases" people in an "innocent" manner.
According to a statement from the Ministry of Culture, the summit would feature prominent Buddhists from around the globe. Prof. Robert Thurman, an American Buddhist scholar who was conferred the Padma Shri in 2020, and Thich Tri Quang, the deputy patriarch of the Vietnam Buddhist Sangha, will deliver the keynote addresses.