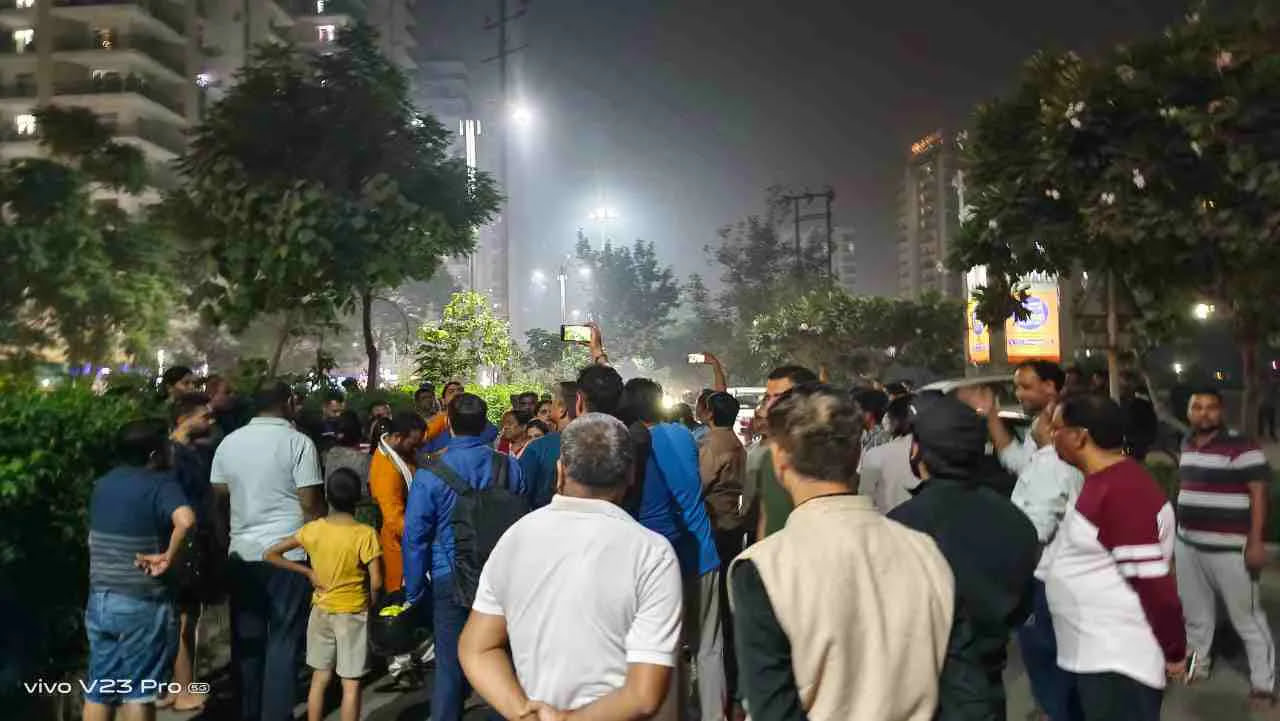 Residents of the Panchsheel Wellington society in Ghaziabad protested against a stray dog biting a three-year-old child in the community on Thursday. The builder stepped in and promised to take action. A resident filed a police complaint alleging that the protesters roughed her while she walked her dog during the protest.
Anuj Chaudhary, a builder in the neighborhood, was protested by residents on Wednesday after a stray dog bit a three-year-old on Tuesday. Residents complained there was an increase in the number of stray dogs in the complex, but no action was taken to resolve the issue.
There was a death last month of a one-year-old child after he was bitten by a stray dog in Noida's Lotus Boulevard society. Similarly, in Indirapuram's Amrapali Village in Ghaziabad, an 11-year-old was recently bitten by a stray dog. In the wake of numerous reports of such incidents, the Ghaziabad administration banned three breeds of dogs as pets in October – pit bulls, Rottweilers, and Dogo Argentinos.
In a meeting that the Ghaziabad city magistrate also attended, an agreement was reached on Thursday that the builder would install a grill to prevent stray dogs from entering Panchsheel Wellington and increase the number of guards posted there. Several other issues raised by the residents were also agreed to, including the installation of 56 cameras, repair work, etc.
At the same time, one of the residents filed a complaint with the Vijay Nagar police station, alleging that she and her daughter had been roughed up while walking their dogs by the protesters. In addition to bruises, she claims both made lewd comments about her after they were beaten up. Additionally, the woman requested the protection of the police for herself and her family.
Related Posts