India
Center tones Covid warning: Exercise cautious; an increase is predicted in January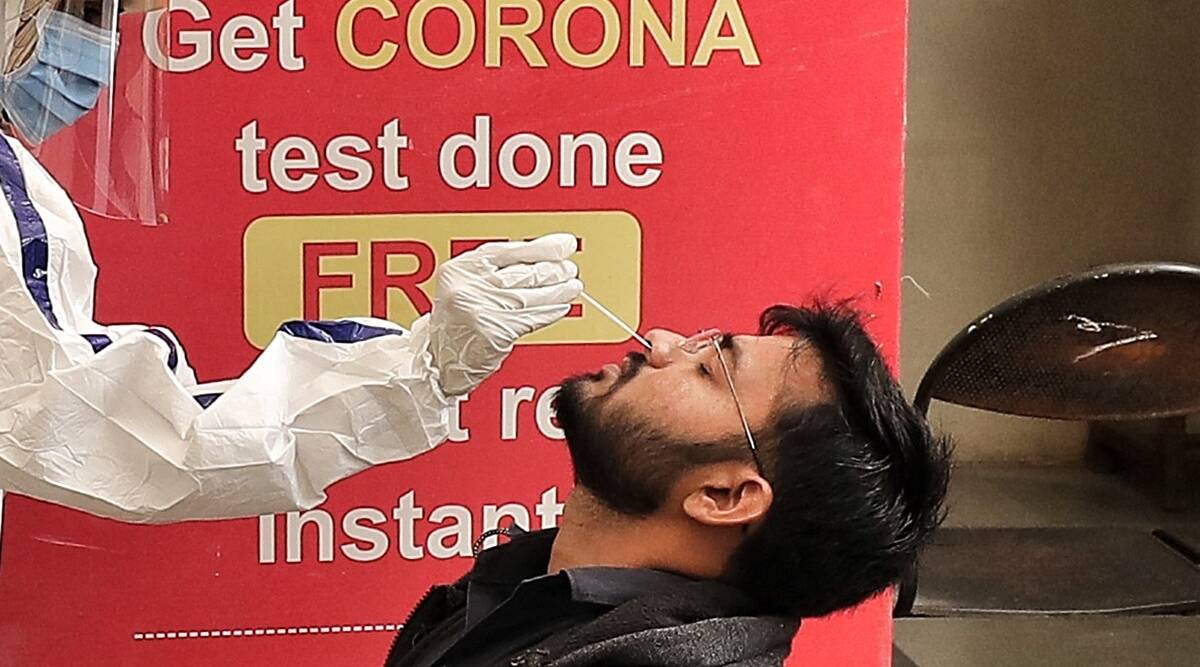 Health ministry sources warned on Wednesday that India would experience a spike in cases in January due to an increase in Covid-19 cases being reported by China and other East Asian nations, reflecting trends seen in past waves. However, officials indicated that hospital admissions and fatalities would unlikely rise.
"During the three prior waves, we saw that any spike reported in East Asian nations hit Europe in approximately 10 days, the Americas in another 10 days, and the Pacific island nations in yet another 10 days. The spike hits India in 30 to 35 days. Therefore, it is imperative that individuals exercise caution in January, according to representatives of the Health Ministry.
Despite a global surge over the past six weeks, the number of Covid-19 cases in the nation has remained low; 188 new cases have been reported in the last 24 hours.
Following a reintroduction of random sampling on December 24, the authorities tested approximately 6,000 passengers over the last three days. The results of 39 of these were affirmative, according to the authorities. However, the government has no plans to impose a mask mandate or a travel ban.
"While caution and preparation are required, travel from any country need not be halted. Six nations – China, Japan, South Korea, Thailand, Singapore and Hong Kong – are considering implementing Air Suvidha (the government's online portal where travellers must submit travel information and a negative RT-PCR test performed at the boarding port within 72 hours of travel) starting the following week. A top official stated that we wouldn't find anyone for not wearing a mask, but we will encourage people to do so.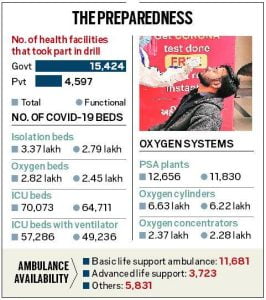 The Omicron sub-variant BF.7, which is thought to be responsible for the outbreak in China, has also been identified and will be tested for vaccine efficacy by the Indian Council of Medical Research. Similar tests against other Covid-19 types have revealed the vaccines' efficacy.
Last week, the Prime Minister held a review meeting on the country's Covid issue while keeping in mind the global rise of Covid-19 cases. Last week, senior officials and state health officials were also visited with by Union Health Minister Mansukh Mandaviya. A number of directives were then released, including the resumption of random sampling of 2% of foreign visitors arriving in the nation.
A nationwide simulated drill was carried out on Tuesday to assess how well-prepared health facilities were for managing Covid-19. The drill involved more than 20,000 healthcare facilities from around the nation.
According to information released by officials following the mock drill, there are 2.79 lakh isolation beds, 2.45 lakh oxygen support beds, 64,711 ICU beds, and 49,236 ICU beds with operable ventilators nationwide. Additionally, 11,830 PSA plants are operational, according to Ministry data.
"The mock drill assisted us in mapping the accessibility of resources, supplies, and healthcare personnel. These figures can be raised if necessary. However, it's unlikely that additional will be required, an official added.