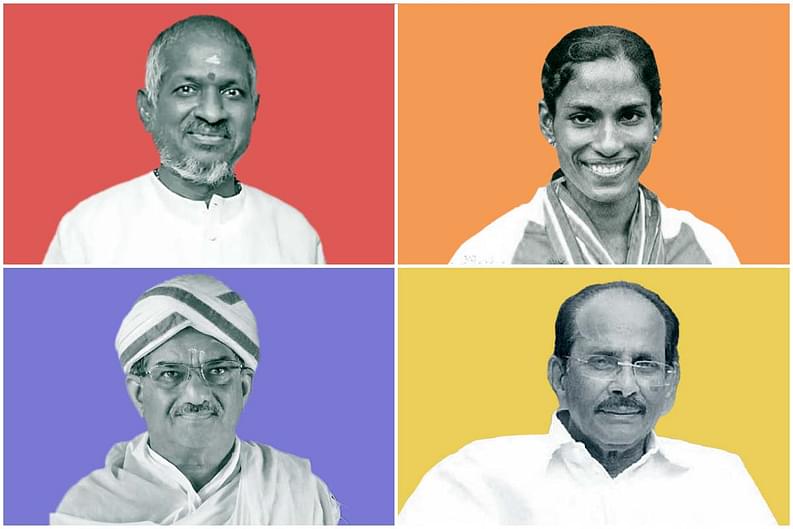 New Delhi: The Narendra Modi government on Wednesday nominated four South personalities – athlete PT Usha, veteran music composer Ilaiyaraaja, screenwriter-director KV Vijayendra Prasad and Jain priest Virendra Hegde – to the Rajya Sabha.
The election of Usha (Kerala), Ilaiyaraja (a Dalit from Tamil Nadu), Prasad (Andhra/Telangana), and Hegde (Karnataka) to the Upper House was also seen as a favorable sign for the region of Vindhyas.
The naming of the four was seen as another example after a tribal woman, Draupadi Murmu, was chosen as the NDA's candidate for the presidential election, which appears to be generating enthusiasm among Scheduled Tribes in central and eastern India. . Modi government is using selection and nomination to send a political message.
The BJP, which is keen to expand its influence in the south, held its national executive meeting in Hyderabad, which was seen as a complement to the party's vigorous campaign to challenge Telangana CM KC Rao.
"The nominations to the Rajya Sabha show yet another example of the Modi government recognizing outstanding Indians who have made their mark in various fields. The choice of personalities have illustrious careers in their respective fields and have received national and global recognition for their contributions. This is in keeping with the spirit of the scheme to recognize excellence by nominating it to the Upper House," said government sources.
He emphasized that the four nominated members include a woman (Usha), a Dalit (Ilaiyaraaja), and a member of a religious minority (Hegde). Sources said, "These four nominees have given back to the society at every possible opportunity— if one of them groomed athletes, the other mentored creative talents, the other nurtured cinematic talents. and the fourth has done community service."
The PM tweeted, "The remarkable PT Usha Ji is an inspiration to every Indian. Her achievements in sports are widely known, but her work in guiding budding athletes over the years is equally commendable."
He also praised Ilaiyaraaja, saying that his creative brilliance has mesmerized people from generation to generation. Modi said, "His compositions beautifully depict many emotions. His life journey is equally inspiring– he rose from a humble background and achieved a lot."
On Hegde's contribution, the PM said, "I have had the opportunity to offer prayers at the Dharmasthala temple and was also a witness to the great work being done by him in health, education, and culture. He will certainly enrich the parliamentary proceedings."
Modi stressed that Vijayendra Prasad "has been associated with the creative world for decades and his works reflect India's proud culture and have made a mark on the world stage".
Related Posts