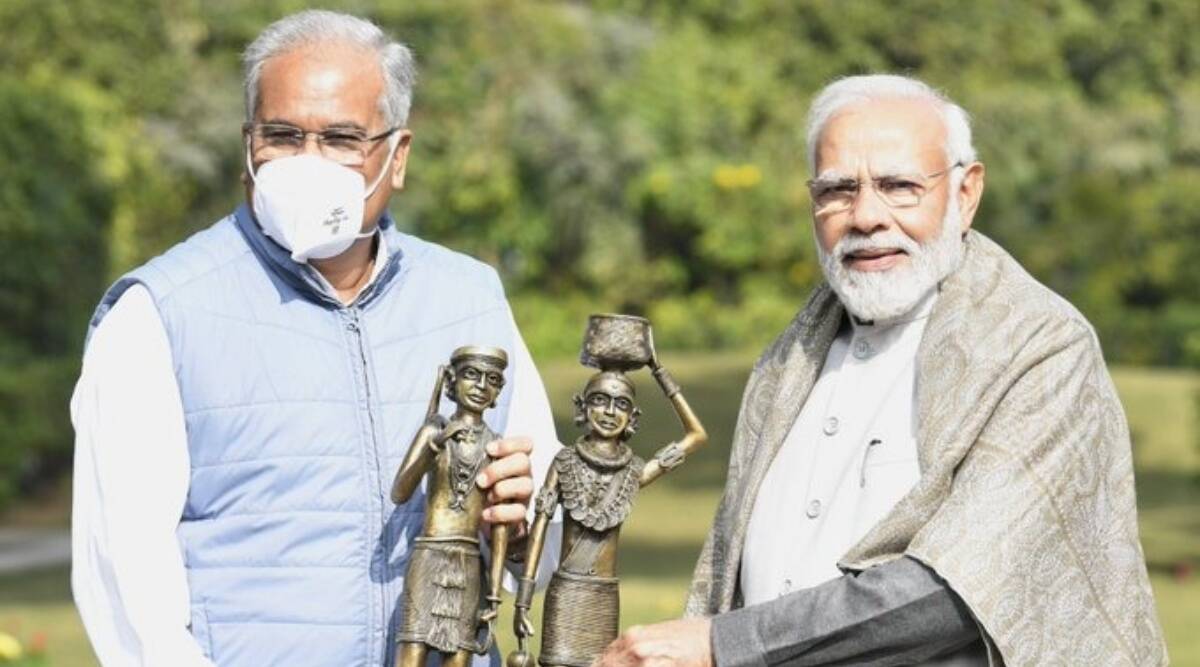 Chhattisgarh Chief Minister Bhupesh Baghel met with Prime Minister Narendra Modi in New Delhi on Saturday, where he raised several issues pertaining to the state, including coal supply to industries, the pending Goods and Services Tax (GST), and coal royalty dues totaling over Rs 5,000 crore, which are required to advance pending developmental work.
The Congress leader also briefed Prime Minister Modi on the implementation of other government programmes, including the Millet Mission. He discussed the nation's first millet bank, which was established in Chhattisgarh and where 22 varieties of millets are grown. Modi pushed Baghel to open and market a millet café in Raipur that sells food products manufactured from millets, which are regarded as nutritious options for fitness fanatics. Additionally, the Prime Minister committed to visit the cafe.
Later, at a news conference, Baghel stated, "After learning about the loss of Modi-mother, ji's I tried to postpone our scheduled meeting. However, his office notified me that our meeting will go as planned. In this manner, he (Modi) has set an exceptional example."
Referring to the topics discussed during the meeting, the chief minister stated, "The first thing I demanded from him was the release of our GST collecting dues of over Rs 1,300 crore that have been stalled" (with the Centre). The second issue is that we have not received around 4,100 billion rupees in coal royalties. This year, thirty to thirty-five passenger trains were cancelled as a result of the coal transportation from Chhattisgarh via a railway route. I pleaded with him that it not occur in the future."
"Another problem was that our coal-based sector has been without coal for the previous few months. The lack of coal from Singareni Collieries Company Limited (SCCL) is impacting output. "I demanded that we be supplied with adequate coal," stated Baghel.