India
Jharkhand(Ranchi)
Chief Minister of Jharkhand Hemant Soren calls investigation a conspiracy after being questioned for over nine hours by ED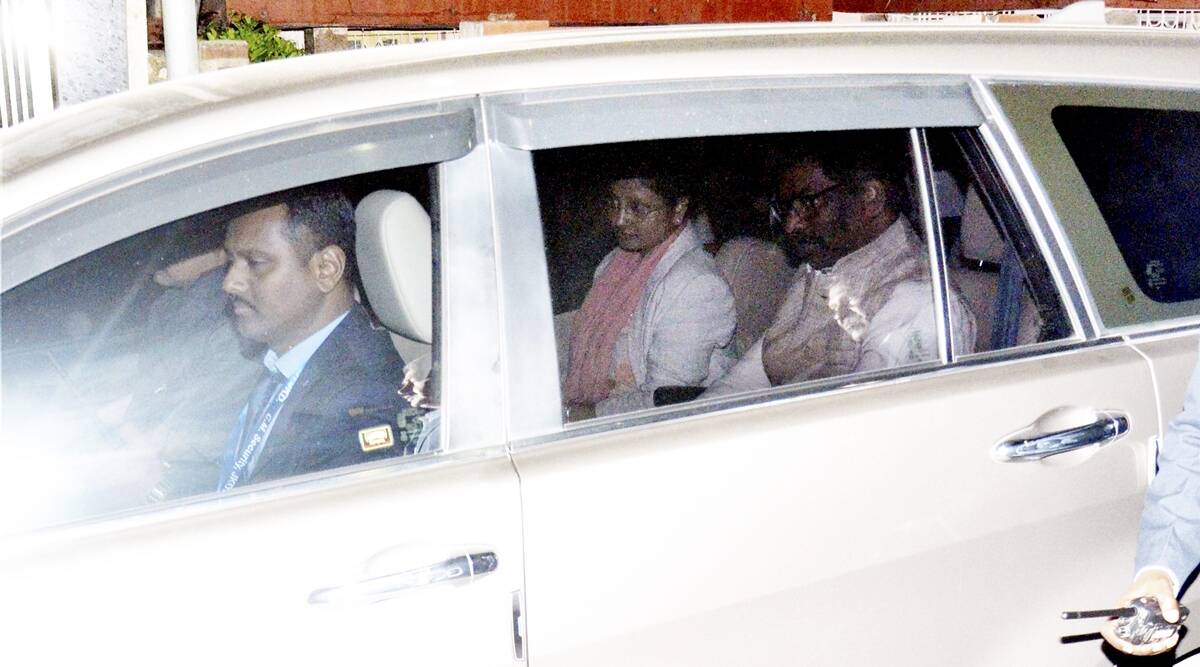 On Thursday, the Enforcement Directorate (ED) questioned Jharkhand Chief Minister Hemant Soren for more than nine hours concerning an alleged money laundering case involving illegal mining in Sahibganj. According to him, the probe against him is a "conspiracy" and refutes the Central agency's claims.
In a letter to the ED assistant director, Soren noted that all the rakes, trucks and barges available in Sahibganj could "not have possibly transported 8 crore metric tonnes" of stone, which must be illegally mined within two years to incur a loss of Rs 1,000 crore to the state exchequer.
'Destabilization conspiracy': Hemant Soren
According to him, the agency should make accusations only after investigating the matter thoroughly.
It has so far identified proceeds of crime associated with illegal stone mining in the state to the tune of Rs 1,000 crore.
It took the ED more than nine-and-a-half hours on Thursday to question Soren. He entered the Ranchi office at noon and left at 9.40 pm.
Soren had told reporters that the Opposition was conspiring against him before leaving for the ED office.
A JMM leader wrote to ED that it would take 33 lakh trucks, or more than 20,000 train rakes, to transport "8 crore metric tonnes of stone" to get around royalty payments that amount, which he alluded to as being impossible. Sahibganj has only 800 registered trucks, so transporting 8 crore metric tons of illegally mined stone would require 4,500 trucks each day for two years.
In your absence of any action against any railway officer, it appears that you have not identified a single rake loaded without the requisite challan. Within the past two years, about 6,500 rakes loaded stone in the Sahibganj district. This would not be enough transportation of 8 crore MT of illegally mined stone that would fetch a royalty of Rs 1,000 crore, even if all 6,500 rakes loaded only illegally mined stone, which is unlikely.
Earlier, Soren had told the media: "I am not sure how Rs 1,000 crore was derived from illegal mining.". These allegations cannot be true. It seems politicians will leave the country as summonses are issued since I am in a constitutional post… A conspiracy is at work here."
The ED filed a prosecution complaint in Ranchi stating that it had recovered "two signed checks and 31 blank checks" from Pankaj Mishra, the representative of Hemant Soren. The arrest of Mishra has taken place.
The ED will likely question Soren about this. According to ED sources, Mishra was transferred to Ranchi's Rajendra Institute of Medical Sciences because of health complications while in judicial custody. From the hospital, he allegedly made calls to a "few persons in authority", which the ED is probing.
© The Deccan Era (P) Ltd
Related Posts