India
China has strengthened its troop strength along the East China Sea: Army Chief of Staff Gen. Pande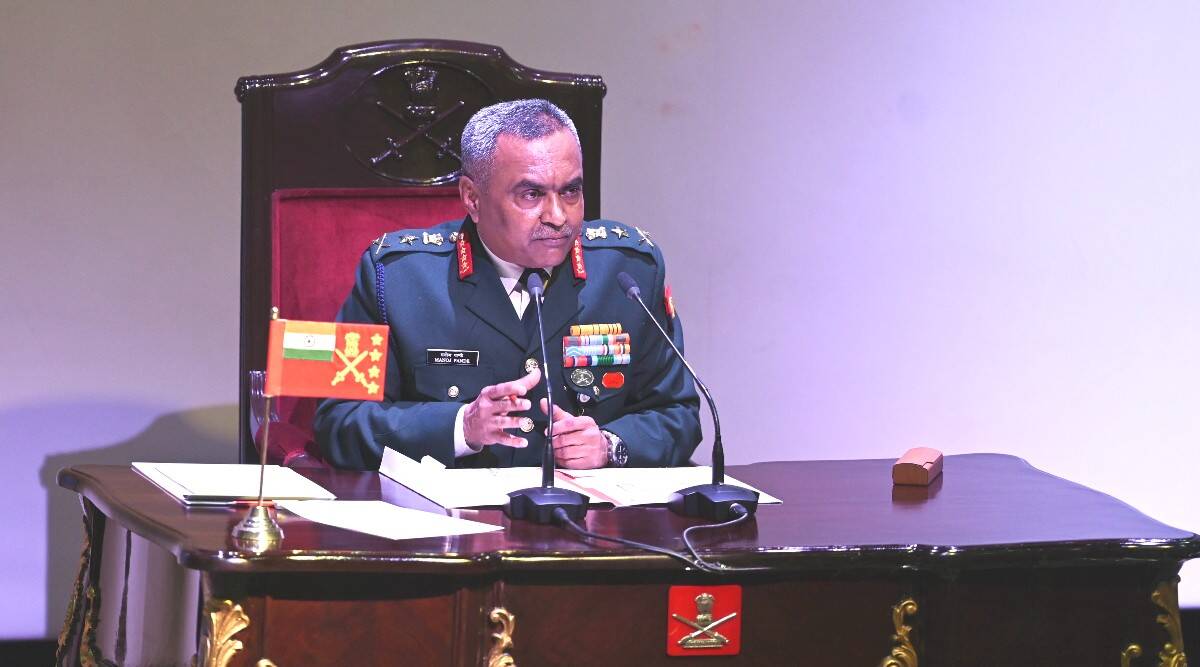 According to Army Chief General Manoj Pande, China has expanded troop deployment along India's eastern border, but the Army is keeping a careful eye on their movements and activities and has deployed sufficient troops and reserves to deal with any situation.
Last month, Indian and Chinese troops battled in Arunachal Pradesh's Tawang district, raising tensions along the Line of Actual Control.
General Pande told the press ahead of Army Day on January 15 that the Army had modified deployments to reflect its winter posture, which included not only ensuring adequate forces and reserves, but also collaborating with local civil administration and integrating resources with the Indian Air Force to maintain the required level of preparedness along the border.
"There has been a minor rise in the number of troops we detect opposing our Eastern Command, but we are keeping a careful eye on the movement and actions with all surveillance capabilities at our disposal," said General Pande.
He stated that the situation along India's northern borders is steady yet unpredictable, emphasising the issue.
He stated that Indian soldiers posted along the LAC have been able to maintain a strong defensive posture and have successfully prevented unilateral attempts to change the status quo.
He stated that the Army is actively monitoring the situation in Doklam and Chinese activity there.
According to the Army Chief, India's border infrastructure construction has improved noticeably. The northern borders have received 2,100 km of the 6,000 km of highways built in India in the last five years.
He stated that numerous new border crossings have been built and previous ones have been updated to handle weapons and military systems, totaling 7,450 metres. More bridges will be erected across the Brahmaputra.
General Pande stated that there is a renewed push for the 1,800-kilometer long border route that will connect various valleys in Arunachal Pradesh. According to him, monies have recently been allocated for the project, and some work on it is already starting.
He discussed creating all-weather connectivity in Ladakh and the Arunachal Pradesh Kameng area. He mentioned the Zoji La tunnel and the Z-Morh tunnel in Ladakh, both of which would provide access to Ladakh via the J&K Valley and will be finished by the end of this year.
He stated that the Atal tunnel already connects to Leh from the opposite side, and the Shinku La tunnel along the Nimmu-Padum-Darcha road is in the final stages of approval. He stated that once these projects are completed, both sides will have all-weather access to Ladakh.
He claims that after the Sela tunnel opens in the middle of this year and the Nechiphu tunnel near Bomdila opens further south, the Tawang area would be fully connected all year.
There is also a plan for an alternate connection to the important DS-DBO road via Saser La.
"There are plans not only for all-weather connectivity, but also for alternate connectivity (to forward locations," he explained.
He stated that strategic rail lines are being built, with two in the North East and one in Ladakh. "The final survey has been done, and funding sources are currently being discussed," he stated.
In the last five years, General Pande stated, habitats for about 55,000 troops have been established in eastern Ladakh. "There is also covered heated accommodation for 400 or so guns and 500 A-vehicles," he added.
Over the last three years, Rs 1,300 crore has been spent on infrastructure and habitat in Ladakh, including locally constructed SHILA (Solar Heated Insulated Ladakhi) shelters, he said, adding that the Army is also looking at other green alternatives, such as fuel cells, to meet its energy requirements.
On the present variety of weapon systems and equipment in the Army's arsenal, he stated that in any force, vintage, current, and state-of-the-art weapons coexist at any one time.
"For us, it is currently 45 percent vintage, 41 percent current, and 12-15 percent state-of-the-art equipment," said said, adding that the Army intends to reach a figure of close to 35 percent current and 44 percent state-of-the-art equipment by introducing niche technologies and upgrading legacy equipment by adding certain contemporary capabilities to it.
General Pande stated that the ceasefire deal agreed between India and Pakistan in February 2021 is holding well along the Line of Control and western borders.
He stated that a considerable decrease in violent indicators has been observed in this location. However, he stated that cross-border support for terrorism and terror infrastructure remains a problem.
According to him, the Valley's counter-insurgency grid is strong, and there have been instances of infiltration attempts south of the Pir Panjal range, targeted killings of minorities, and attempts to take similar efforts further south along the IB in Punjab, which has seen the use of drones to drop bombs and ammunition.