India
China is following Russia's Ukraine policy to India: Rahul on LAC violations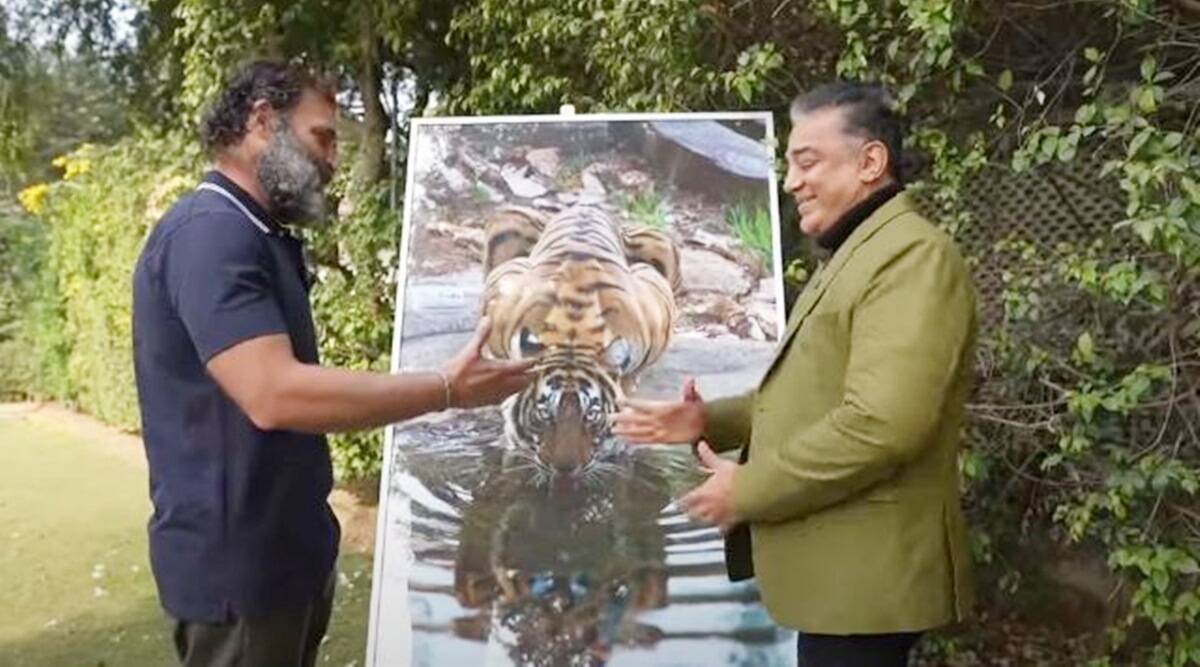 On Monday, senior Congress leader Rahul Gandhi drew a connection between Russia's invasion of Ukraine and Chinese incursions along the Line of Actual Control, claiming that China threatens to modify India's borders by following Russia's "principle" in Ukraine.
During a conversation with actor-turned-politician Kamal Haasan, Rahul stated that India's external adversaries can take advantage of domestic discord.
"There is a connection between a failing economy, a population bereft of vision, hostility, and the Chinese occupying our area. Because they are aware that we are dealing with internal difficulties, internal perplexity, and internal discord, they may do whatever they want. During the almost 23-minute encounter, during which Rahul posted a video recording to his social media sites, he stated, "This is one aspect of the issue."
"Another major component of the problem is the situation in Ukraine. In Ukraine, the Russians have essentially stated, "Look, we will not accept that the Ukrainians have a strong relationship with the West." They have essentially told the Ukrainians, "If you have a strong relationship with the West, we will reshape your geography." "This very same idea may be implemented in India," he explained.
"What the Chinese are telling us is to be cautious with our actions because we will modify your geography. We shall enter Lakadh, we will enter Arunachal'. And from what I can see, they are laying the groundwork for such an approach. Therefore, as an Indian, I do not wish to be perceived as a warmonger, but I would like our nation to be aware that there are serious issues near the border… (which) are related to what is occurring in our country… "When an Indian fights an Indian, when the economy is failing, and when there is unemployment, our external adversaries can take advantage," he remarked.
In arguing that security has become an all-encompassing concept in the twenty-first century, he stated, "You are not necessarily assaulted at the borders. Internal attacks are possible. You can be assaulted with cyber weapons and through the usage of your media. The 21st century requires a global perspective on security. In this regard, I believe our administration has grossly miscalculated."
Reiterating his claim that China had taken 2,000 square kilometres of Indian territory, Rahul stated that despite this, the administration has said nothing. "The Prime Minister has not spoken. The military has stated unequivocally that they are on our land, yet the Prime Minister claims no one has arrived."
"This gives China a very obvious message. And the implication is that India will not respond to our actions. In fact, in some of their interactions with our military, they are stating, "Look, your Prime Minister has stated that we are not on your territory"…this undermines India's entire negotiating stance, he said.
The administration is disregarding the opposition's call to tackle the border issue, according to Rahul. Additionally, he stated that the West cannot compete with China, although India can. Regarding economics, I do not believe that the West can compete with the Chinese in terms of output. I believe India can compete with China… "We have the population and the people," he declared.
"Obviously, the West has its niche, which is high-end manufacturing and high technology…at which they excel… However, I do not believe they can compete with China in large-scale manufacturing and blue-collar jobs, as stated by Rahul.