India
CJI Chandrachud and Singapore's Chief Justice Sundaresh Menon sit on the same bench in the SC.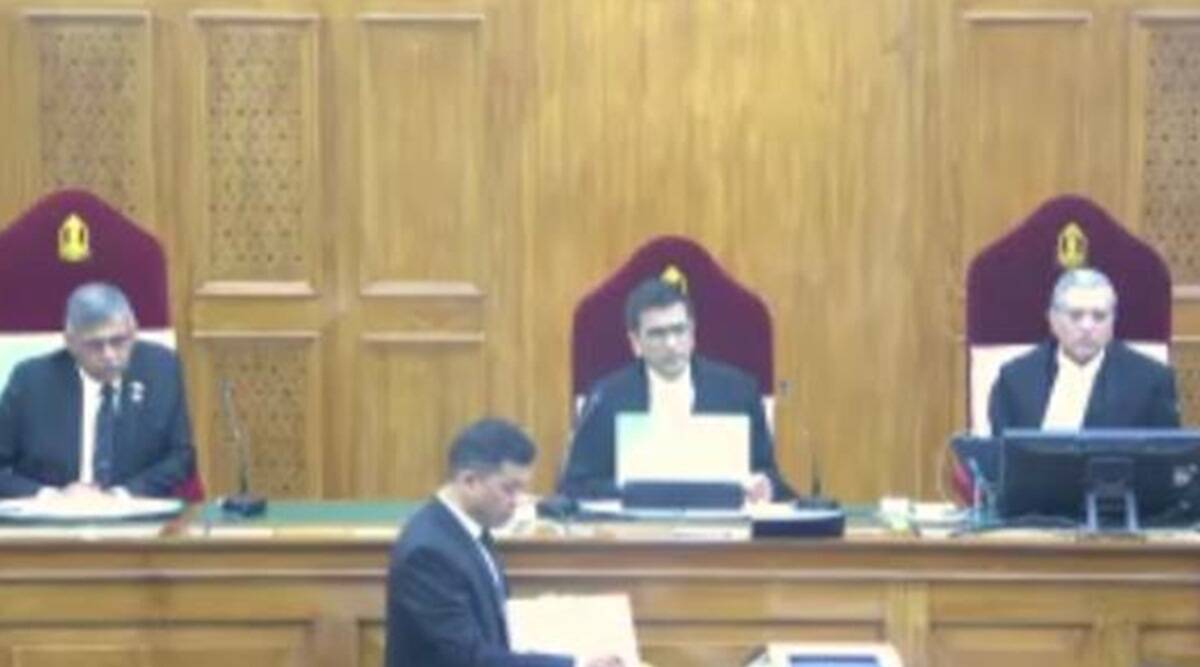 On Friday, Chief Justice of Singapore Sundaresh Menon joined the Supreme Court of India bench led by Chief Justice of India D. Y. Chandrachud.
Since 2012, Justice Menon has been the fourth chief justice of Singapore. He is currently in India to be the chief guest at a party to celebrate the 73rd anniversary of the Supreme Court's founding. The party will be held on Saturday.
At the event, the Singapore chief justice will talk about the "Role of Judiciary in a Changing World." Justice SK Kaul will give a welcome speech, and the chief justice of India will also give a speech.
On January 28, 1950, two days after India became a republic, the Supreme Court of India was created.