India
CJI Chandrachud visits the Supreme Court with his daughters and inspects the workplace.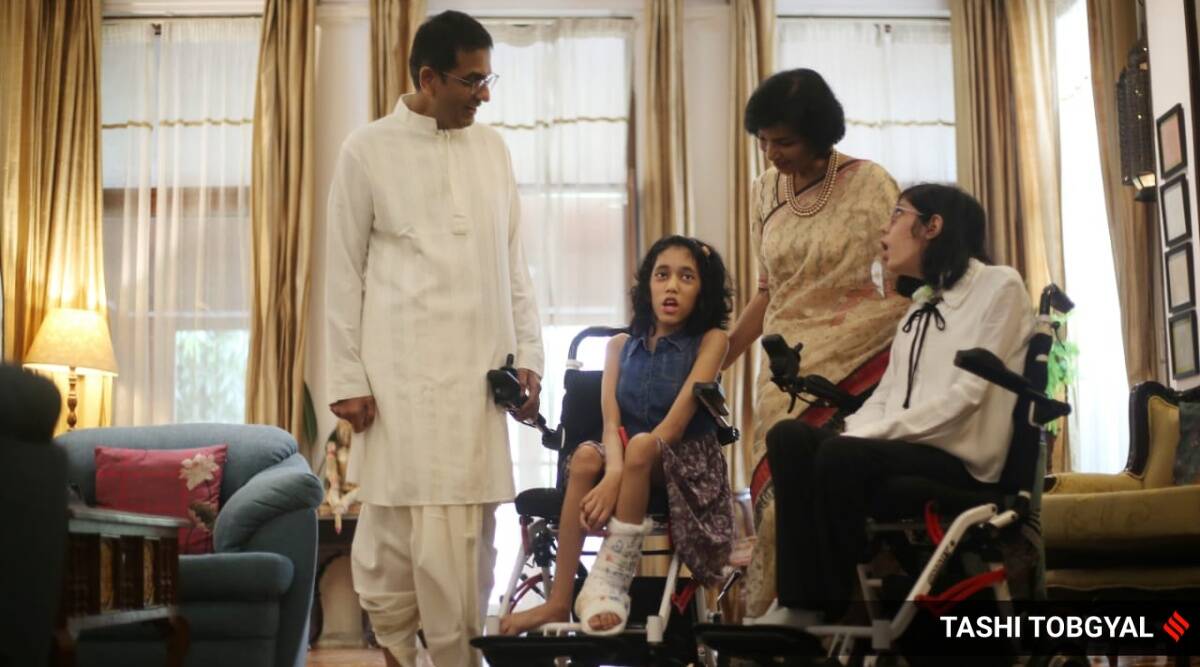 On Friday morning, a routine day in the Supreme Court was turned upside down for lawyers waiting in the corridors when Chief Justice of India D Y Chandrachud arrived with his two children to show them his office.
According to sources, Justice Chandrachud arrived at the court at 10 a.m. and took his daughters to his courtroom (first court) through the visitor's gallery before the regular court time of 10.30 a.m., telling them, "See, this is where I sit."
According to insiders, the CJI took his children to his chamber while explaining his job and showing them where the judges sit and where the lawyers debate their cases.
They said that Justice Chandrachud took his foster kids, both of whom are differently abled, to the court after they expressed an interest in seeing his job.