India
CJI now hears Karnataka hijab case after split verdict by Supreme Court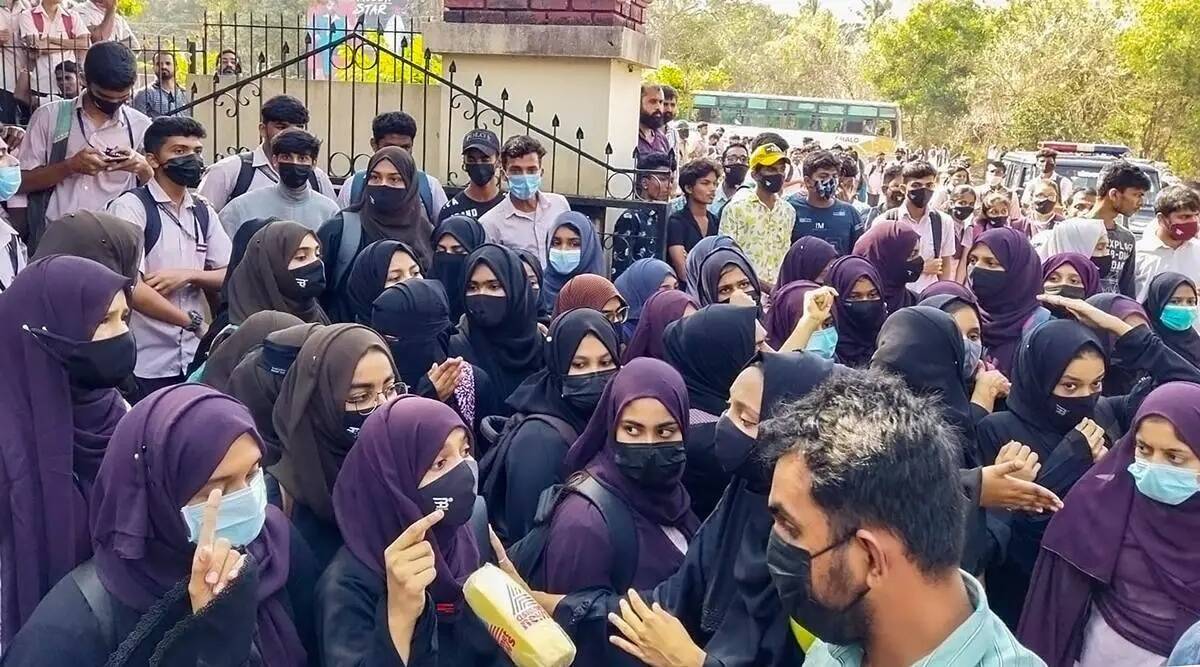 Earlier this week, the Supreme Court ruled on the Karnataka hijab ban case in a split decision. Because of the "divergence of opinion", the apex court sent the matter to the Chief Justice of India.
Appeals challenging Karnataka High Court orders were dismissed by Justice Hemant Gupta, but allowed by Justice Sudhanshu Dhulia.
Karnataka Hijab ban case | In view of a split verdict by Supreme Court, the order of the Karnataka High Court will remain applicable in the interim time: Advocate Barun Sinha representing the Hindu side pic.twitter.com/LcaU3j2G5r

— ANI (@ANI) October 13, 2022
After hearing arguments for 10 days, the bench reserved its verdict on the pleas on September 22.
Muslim students at the Government Pre-University Girls College in Udupi filed a petition on March 15 asking the Karnataka high court for permission to wear the hijab inside classrooms. Still, the high court dismissed it because it's not an essential part of Islam.
In addition to upholding an order issued by the state on February 5, which suggested that wearing the hijab isn't an essential religious practice in Islam and freedom of religion is subject to reasonable restrictions, the High Court also ruled that wearing hijab in government colleges where uniforms are required can be restricted, and ruled that such curbs are "constitutionally permissible" under college uniform norms.
They will always want to split this society. They are using hijab to split the society: Karnataka minister BC Nagesh on being asked about organisations supporting wearing hijab in educational institutions pic.twitter.com/6DPbWGNASq

— ANI (@ANI) October 13, 2022
Several Muslim students challenged this, saying the hijab falls under the 'expression' clause and is protected under Article 19(1)(a) of the Constitution. According to them, hijab rights are protected by 'right to conscience' under Article 25 of the Constitution, which is an individual right, and the HC shouldn't have applied the "Essential Religious Practices Test".
Related Posts