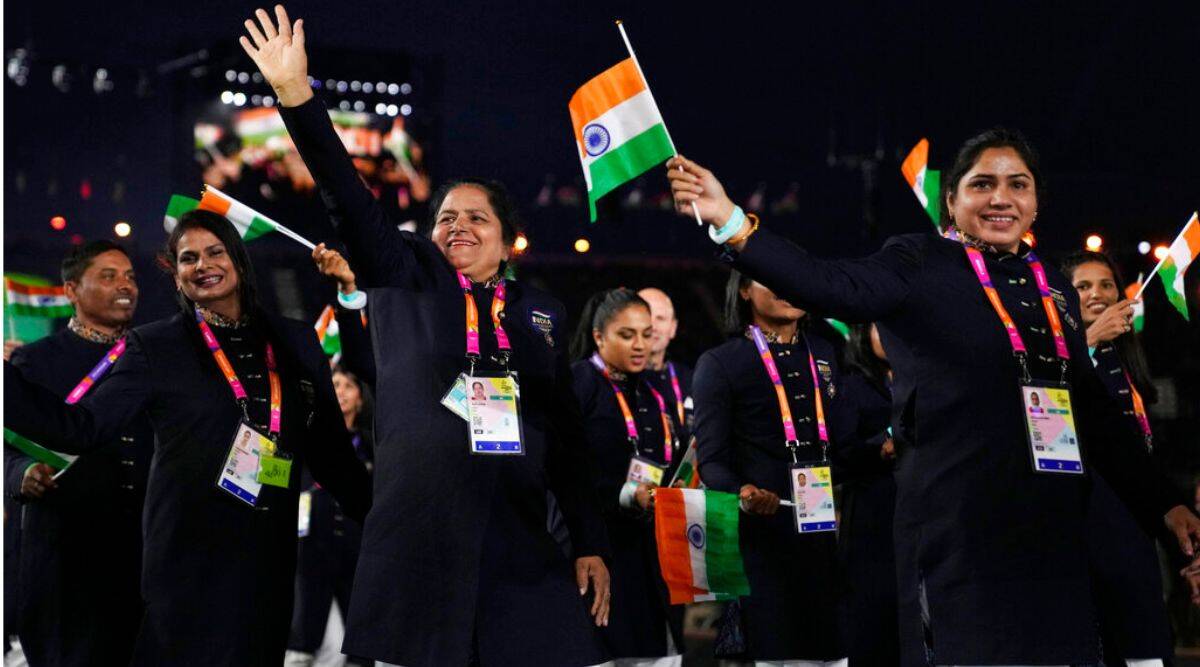 The Indian contingent will be in action on the 6th day at the Birmingham Commonwealth Games (CWG) 2022 on Wednesday, August 3, 2022. The CWG has been a happy hunting ground for the largest nation in the Commonwealth. A top five finisher since the 2002 edition, India has relied heavily on shooting dropped from the Birmingham Games schedule. Going forward at the 2022 Birmingham Games, he will aim to draw at least his 66-medal draw from the previous Gold Coast edition. India finished third in Gold Coast with 26 gold, 20 silver and 20 bronze medals.
Cricket (Women's) – India vs Barbados (10.30 PM)
The Indian women's team will be hoping to regain momentum by defeating arch-rivals Pakistan and will take on Barbados in their last match in the group. India has lost to Australia, won against Pakistan and will need a win against Barbados to stay alive.
Women's Pool A – India versus Canada 3.30 PM
After losing for the first time in the CWG on Tuesday against England, the Indian women's hockey team will look to go back to winning ways against Canada on Wednesday. Before the England loss, the Indians had registered back-to-back victories — 5-0 over Ghana and 3-1 against Wales — in their first two Pool A matches.
Men's Pool B – India versus Canada – 6.30 PM
The Indian men's hockey team would look to put up a disciplined performance and avoid unnecessary cards in its bid to return to winning ways against Canada at the Commonwealth Games here on Wednesday. After a thumping 11-0 win over Ghana in their opener, India squandered a three-goal advantage and was held 4-4 by hosts England in their second pool B match.
Squash
Men's Singles – Bronze Medal Match
Saurav Ghoshal vs James Willstrop (9.30 PM)
Mixed Doubles Round of 32 versus Sri Lanka -03.30 PM
Women
Shot Put final – Manpreet Kaur (12.35 am on Thursday)
Boxing:
Women
45kg-48 kg (minimum weight) – quarterfinals –Nitu Gang has (4.45 pm)
48-50 kg (light flyweight) – quarterfinals – Nikhat Zahreen (11.15 PM)
66-70 kg (light-middleweight) -quarter-finals – Lovlina Borgohain (12.45 am on Thursday)
Men
54-57 kg (featherweight) – quarterfinals – Hussam Uddin Mohammed (5.45 pm)
75-80 kg (light heavyweight) – quarter-finals – Ashish Kumar (2.00 AM on Wednesday)
Judo
Women's 78kg quarter-finals – Tulika Mann – 2.30 PM onwards
Men's 100kg elimination round of 16 – Deepak Deswal – 2.30 PM onwards
Lawn Bowls:
Men's Singles – Mridul Borgohain – 1 PM and 4 PM
Women's Pair – India versus Nuie – 1 PM and 4 PM
Men's Four – India versus the Cook Islands and England – 7.30 PM and 10.30 PM
Women's Triple – India versus Nuie 07.30 PM
Weightlifting
Men's 109 kg – Lovpreet Singh – 2.00 PM
Women's 87kg – Purnima Pandey – 6.30 PM
Men's 109 kg – Gurdeep Singh – 11 PM
Related Posts
Why this IPL season could be the most popular, circulated, and subscribed ever
IPL 2023 RCB vs DC Live Streaming Information: When and where to witness Bangalore versus Delhi.
It had never happened to me before, says Wojciech Szczesny as he leaves the pitch grasping his chest.
IPL 2023: Perfect strike Abhishek Sharma, Harry Brook's colleague, notes that Brook's Test and Twenty20 styles are comparable.
"I'm really pleased with my batting, and my bowlers will win me more matches in the future," said Nitish Rana of his defeat to SRH.
The Juventus stadium suspension for Romelu Lukaku-related racist chants has been suspended
Pakistan defeats New Zealand in Babar's 100th T20 as captain.
IPL 2023: Harry Brook scores the first century of the season at Eden Gardens.
Nicholas Pooran, communicating with Rishabh Pant, states that the recovery phase can be melancholy and discouraging.
A few days ago, a large number of Indian admirers criticised me. I'm glad I could silence them: Harry Brook after scoring a century versus KKR