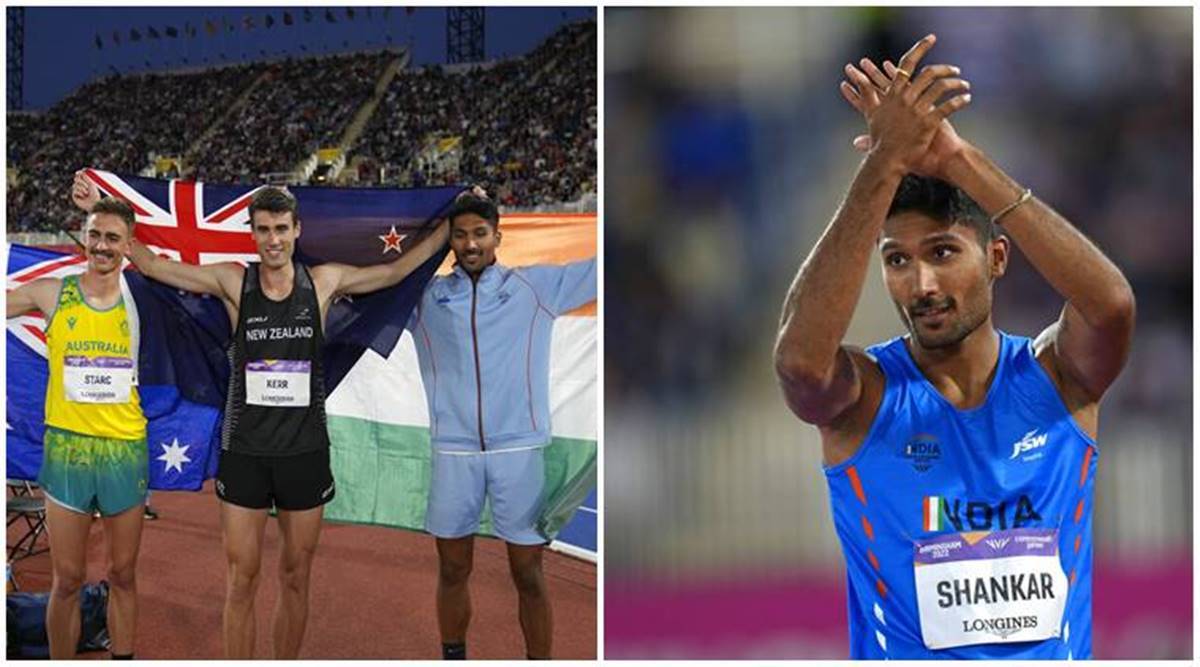 Commonwealth Games 2022 Medal Tally: India's medal race continued on Wednesday after weightlifter Lovepreet Singh started the day with a bronze medal in the men's 109kg event at the Commonwealth Games in Birmingham. Singh lifted a total of 355 kg in clean and jerk including a new national record of 192 kg. Indian judoka Tulika Mann won the silver medal in the women's 78kg category.
Saurav Ghoshal created history as he won India's first singles medal in squash at the Commonwealth Games. Ghosal defeated former world number one James Willstrop of England 11-6, 11-1, 11-4.
Later in the evening, Tejaswin Shankar won a bronze medal in the men's high jump while Gurdeep Singh rounded off India's weightlifting campaign with a bronze medal in the +109kg event.
Earlier on Tuesday, the lawn bowls team bagged a historic gold medal while the men's team also won the yellow metal in table tennis with a 3-1 win after a close fight against Singapore. Indian heavyweight lifter Vikas Thakur added yet another Commonwealth Games medal to his kitty, winning a silver in the men's 96kg. He lifted 346kg (155kg+191kg) to finish second and claim his third CWG medal across three editions. The Indian mixed badminton team lost 3-1 to Malaysia and had to settle for silver.
On Sunday, Indian judoka Shushila Devi Likmabam signed off with a silver medal after losing the women's 48kg final against South Africa's Michaela Whitebooi. India's Vijay Kumar Yadav also won the bronze in men's 60kg judo at Commonwealth Games. Later in the evening, weightlifter Harjinder Kaur bagged a bronze in the Women's 71 Kg weight category to take India's tally up to 9.
Weightlifter Achinta Sheuli (73kg) lived up to his top billing as he clinched India's third gold in the Commonwealth Games on Sunday. Earlier on Sunday, 19-year old Jeremy Lalrinnunga lifted a total of 300kg across Snatch and Clean & Jerk to top the men's 67kg category. Lalrinnunga also broke the Games record in his category with a 140kg lift in Snatch. On Saturday, Mirabai Chanu had headlined a four medal count with her gold medal in the women's 49kg event. Sanket Sargar and Bindyarani Devi had clinched silver medals in men's and women's 55kg events respectively while Gururaja Poojary won bronze in men's 61kg.
Australia tops the list with 32 medals, including 13 gold, while hosts England are second with 25 medals.
Commonwealth Games 2022 Medal Tally:
Rank      Country        Gold      Silver      Bronze      Total
1.           Australia          46          38            39            123
2.           England           38          37            28            103
3.           Canada            16          20            21            57
4.           New Zealand    16          10            10            36
5.           Scotland          07          08            17            32
6.           South Africa     06          07            07            20
7.           India               06          07            07            20