India
Coronavirus in India news updates: Delhi records over 2,000 covid cases for 11th consecutive day, 867 fresh infections in Mumbai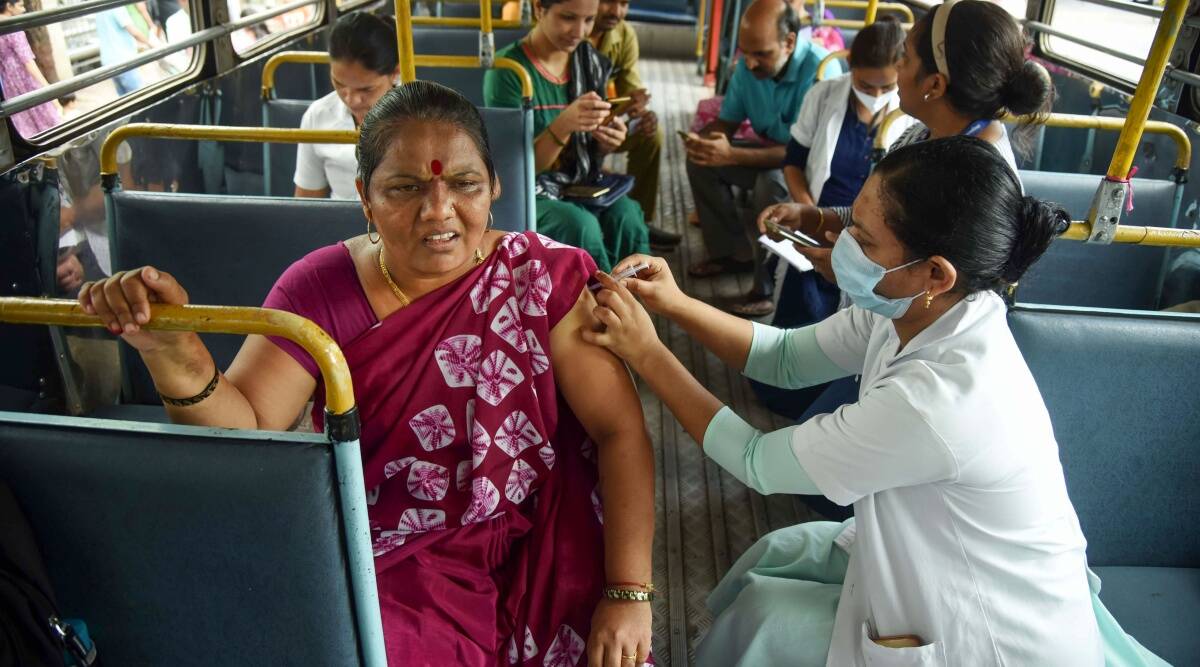 India Covid-19 News Updates Today: Delhi reported 2,031 new Covid-19 cases and nine deaths on Saturday, as per the data shared by the state health department. The city's positivity rate is 12.34 percent. Saturday was the 11th consecutive day that the city recorded over 2,000 cases daily.
Mumbai recorded 867 Covid-19 cases on Saturday, taking the tally to 11,31,706, while the death toll stood at 19,663, a civic official said. Earlier on August 10 and 12 also, there was a breach of the 800 mark with the addition of Milan with 852 and 871 cases respectively, he pointed out. The Brihanmumbai Municipal Corporation official said that out of 867 new cases, only 53 showed symptoms. However, the state recorded 2,040 Covid-19 cases and one death, taking the state's tally to 80,70,258 and the toll to 1,48,168, an official said.
According to the Union Health Ministry data, 15,815 new Covid cases and 68 deaths were reported in India, including 24 settled by Kerala, in the last 24 hours ending at 8 am on Saturday. Active cases decreased by 4,271 to 1,19,264 in the 24-hour period, which is 0.27 percent of the total infections. According to the data, the new 15,815 coronavirus infections and 68 deaths took the total figures to 4,42,39,372 cases and 5,26,996 deaths.
Two months after contracting the coronavirus infection, Congress President Sonia Gandhi tested positive for COVID-19 again on Saturday and will remain in isolation. Earlier this week, his daughter and Congress general secretary Priyanka Gandhi Vadra had also tested positive.
"Congress President Smt. Sonia Gandhi has tested positive for Covid-19 today. She will remain in isolation as per Govt. Protocol," Congress General Secretary Jairam Ramesh said in a tweet on Saturday. Sonia Gandhi also in early June tested positive for COVID-19.
Meanwhile, Odisha's Covid-19 tally rose to 13,22,183 on Saturday with 403 more people, including 48 children, testing positive for the infection, a health bulletin said. The death toll stood at 9,154 with no new deaths. The Health Department said that 53 other patients have died so far due to comorbidities. The state had recorded 583 infections and one fatality on Friday.
Gujarat on Saturday reported 565 COVID-19 cases and three deaths, taking the state's tally to 12,64,854 and the toll to 10,990, an official said. He said the number of recoveries rose by 891 and touched 12,49,659, taking the state to 4,205 active caseloads. The official said the deaths occurred in Rajkot, Mehsana and Bhavnagar.
In a separate development, a recently published Canadian study showed that mRNA vaccines against the coronavirus are safe to use in pregnancy, and vaccinated pregnant women compared to similar-age, non-vaccinated people. Fewer side effects were experienced, showed a report in the journal Lancet Infectious Diseases.
The Lancet report is one of the first studies to look at the side effects of coronavirus vaccines by enabling comparisons between groups of vaccinated pregnant women, non-vaccinated pregnant women and vaccinated non-pregnant women.
Related Posts