India
International
Could have used tougher language…: Jaishankar on the use of the phrase "epicentre of terrorism" for Pakistan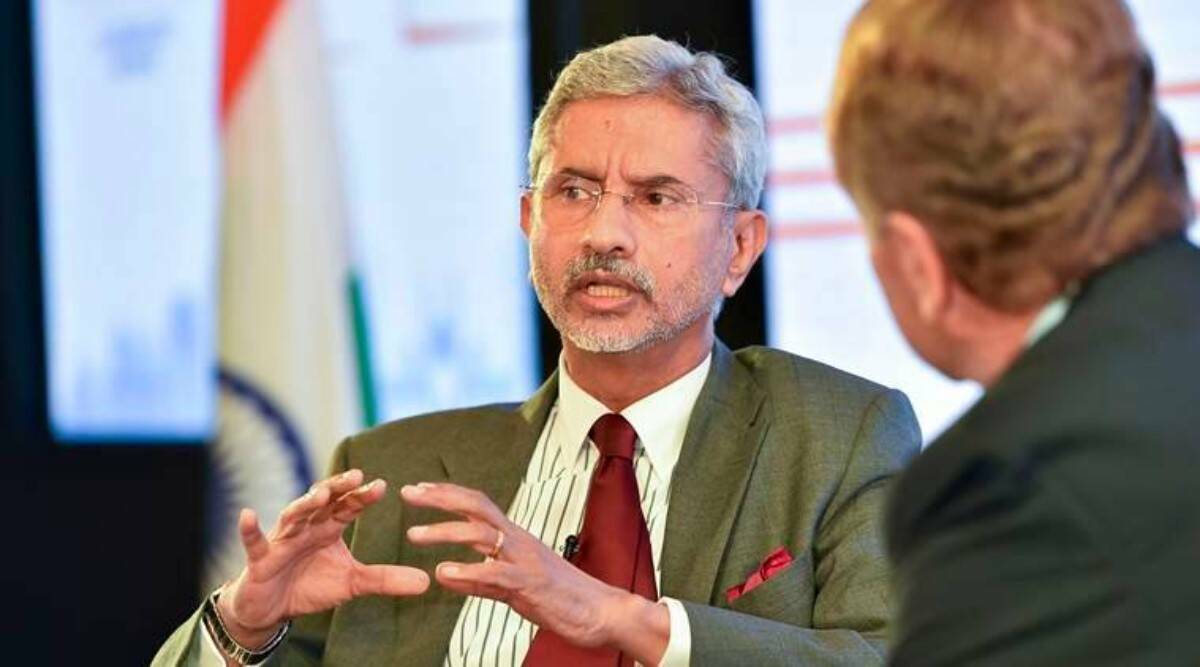 External Affairs Minister S Jaishankar stated that he could have used "far stronger words than epicentre" to describe Pakistan's involvement in encouraging cross-border terrorism as he emphasised that the international community must be concerned about terrorism.
In an interview with Austria's public broadcaster ORF on Monday, Jaishankar, who has frequently referred to Pakistan as the "epicentre of terrorism," also criticised European governments for failing to condemn (terrorist) acts that have been ongoing for decades.
"Because you are a diplomat doesn't mean you are untruthful. I could use considerably stronger language than epicentre. In response to a question about using the term "epicentre of terrorism" to describe Pakistan, he stated, "Feel me, given what has been happening to us, I believe epicentre is a pretty diplomatic word."
"This is a country that attacked the Indian Parliament years ago, that attacked the city of Mumbai, that went after hotels and foreign tourists, and that sends terrorists across the border every day," Jaishankar said of Pakistan.
Can you really tell me that the Pakistani government doesn't know what's going on if terrorist camps operate in broad daylight in urban areas, with recruitment and funding? Particularly if they are trained in military-grade combat tactics?" Jaishankar stated.
In answer to an inquiry, he stated, "So, when we discuss judgements and principles, why don't I hear harsh European condemnation of these behaviours that have been ongoing for decades?"
When asked whether the world should be concerned about the possibility of a future battle between India and Pakistan, the minister replied, "I believe the world should be concerned about terrorism." "I believe the global community must be concerned about the prevalence of terrorism and the fact that it is frequently ignored." The world frequently believes that a problem is not their concern since it is occurring in another nation. I believe the international community should be worried about how seriously and forcefully it confronts terrorism…
At a joint press conference with his Austrian counterpart Alexander Schallenberg on Monday, Jaishankar stated that the repercussions of terrorism cannot be contained within a territory, particularly when they are "deeply tied to narcotics and illegal arms trade and other types of international crime."
"Since the epicentre (of terrorism) is so close to India, our experiences and insights are naturally valuable to others," the minister said, without specifying a specific nation.
India has stated repeatedly that it seeks normal, peaceful ties with Pakistan in the absence of terrorism, animosity, and violence. India has stated that Pakistan is responsible for creating an environment devoid of terrorism and animosity.
India has also informed Pakistan that "talks and terror" are incompatible and demanded that Islamabad take concrete action against terror groups responsible for launching multiple attacks against India.
Austria is the second stop on Jaishankar's two-nation tour. This is India's first EAM-level visit to Austria in the last 27 years, and it coincides with the 75th anniversary of diplomatic relations between the two nations in 2023.