India
COVID-19: According to SII CEO Adar Poonawalla, Covovax would be approved as a booster in 10 to 15 days.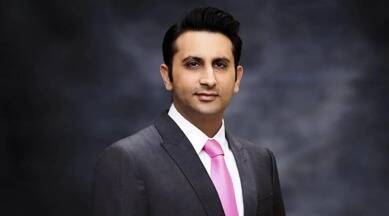 Adar Poonawalla, chief executive officer of Serum Institute of India, stated on Sunday that the Covovax vaccine will be approved as a booster in the upcoming 10 to 15 days and added that it is effective against the Omicron form of coronavirus.
When questioned about why states and districts weren't receiving Covishield vaccines, Poonawalla told reporters on the sidelines of an event at Bharti Vidyapeeth University in this city that there were plenty of stocks with the Union government for supply.
"Covovax will soon be authorised for use as a booster. Because it performs better than Covishield against Omicron, it is actually the best booster, according to Poonawalla.
He claimed that everyone was watching India, not just because of its healthcare system, but also because it managed to care for a sizable and diversified population while assisting 70 to 80 other countries during the COVID-19 pandemic.
He stated that the leadership of our central government, our state governments, healthcare professionals, and manufacturers, all of whom worked together with one single aim, made all of this possible.
In a ceremony to commemorate Dr. Pantangrao Kadam's birth anniversary, Poonawalla received the first Dr. Pantangrao Kadam Memorial Award from NCP Chief Sharad Pawar and Deputy Chief Minister Devendra Fadnavis.
He made an appeal to students who wanted to pursue their studies abroad, saying that because of institutions like Bharti Vidyapeeth and others, there was no place like India to realise one's goals.
Come return as soon as you can, he advised, even if you have to travel overseas.