India
Covid readiness: States are required to conduct a sham exercise to ensure the operational readiness of health facilities.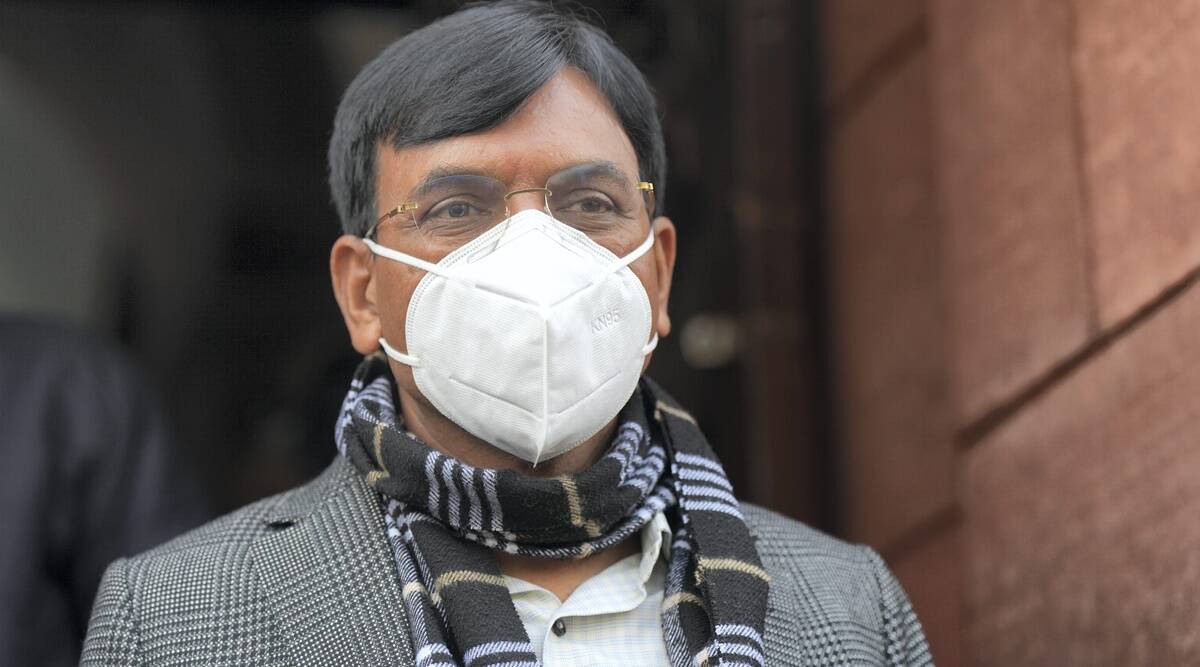 On Friday, Union Health Minister Mansukh Mandaviya instructed states and union territories to conduct a simulated drill in all health facilities on December 27 to assess infrastructure readiness, with a particular focus on oxygen plants, ventilators, logistics, and human resources.
During a virtual meeting with state health ministers and senior officials in light of the recent spike in coronavirus cases in some parts of the world, he stated, "The Centre and states must work in tandem and with a collaborative spirit for Covid prevention and management, as was done during the previous spikes." The discussion examined the preparation of the public health system for Covid containment and management, as well as the status of the vaccine programme. Ministers were joined by principal secretaries, auxiliary chief secretaries, and information commissioners of states.
Referring to the high-level review meeting hosted by Prime Minister Narendra Modi on Thursday, Mandaviya also urged states to be vigilant, maintain all preparations for Covid management, and continue their proactive and preventative approach, according to a statement from the health ministry.
He requested that states expand the surveillance system for whole genome sequencing of positive case samples in order to track mutations via the network of the Indian SARS-CoV-2 Genomics Consortium (INSACOG).
This will ensure early detection of any new varieties circulating throughout the country, according to Mandaviya.
"Sentinel surveillance based on health facilities, pan-respiratory viral surveillance, community-based surveillance, and sewage or wastewater surveillance are to be prioritised. "There is a need to revitalise the system collectively and eliminate any sense of complacency and lethargy," he stated.
In light of the approaching holiday season, the minister of the Union emphasised the significance of public awareness efforts about Covid-appropriate behaviour.
He recommended that state health ministers personally monitor and assess the preparedness of all facilities, as well as assure appropriate supplies of necessary drugs.
Mandaviya stated that regardless of new Covid variants, the 'Test-Track-Treat-Vaccinate and Adherence to Covid-Appropriate Behavior' remained an effective disease management method.
States and union territories were also requested to swiftly enhance the testing rate from the present 79 tests per million as of the week ending December 22.
In addition, the health minister of the Union urged states and union territories to increase immunisation rates for all eligible individuals, especially vulnerable groups such as the elderly.
He said it should be guaranteed that factually accurate information is provided in a timely manner, cautioning against the spread of false information.
According to the statement, states and union territories were briefed on the worldwide and domestic Covid situations.
Countries like China, Japan, Brazil, and the United States have reported an increase in cases.
"The states and union territories were reminded of the 'Operational Guidelines for Revised Surveillance Strategy in the Context of COVID-19' issued in June 2022, which calls for early detection, isolation, testing, and timely management of suspected and confirmed cases in order to detect and contain outbreaks of new SARS-CoV-2 variants," the document read.
Mandaviya urged states and union territories to ensure proper implementation of the policy, according to the statement.
States and union territories assured that they will collaborate with the Centre for effective Covid prevention and management, and that they will conduct the mock exercise for hospital infrastructure preparation on December 27.
Kerala, Karnataka, Maharashtra, Telangana, and Tamil Nadu were responsible for 78% of the daily new cases reported on December 22, according to government data.
Currently, eight states and four territories have no reported active cases.
The official source stated, "Presently, we are in a comfortable position, but there is a need for continuing monitoring to keep track of emerging varieties."
On Thursday, Prime Minister Modi warned the public against complacency and asked them to use face masks in crowded areas. He also directed officials to increase monitoring procedures, particularly at international airports.
The government said on Thursday that, beginning December 24, 2% of passengers arriving on each overseas aircraft will be randomly tested for coronavirus.
Wednesday, Union health secretary Rajesh Bhushan instructed his civil aviation ministry counterpart Rajeev Bansal to send Covid-positive samples for genetic testing to the authorised INSACOG laboratory network.
Passengers will be permitted to depart an airport after submitting samples for random testing, while a copy of the positive result is shared with the Integrated Disease Surveillance Programme by the testing laboratory.
This information will then be shared with states and union territories for further action.