India
Jharkhand(Ranchi)
CPI(M)'s Brinda Karat accuses the Center of using the ED, CBI, and I-T to attack non-BJP governments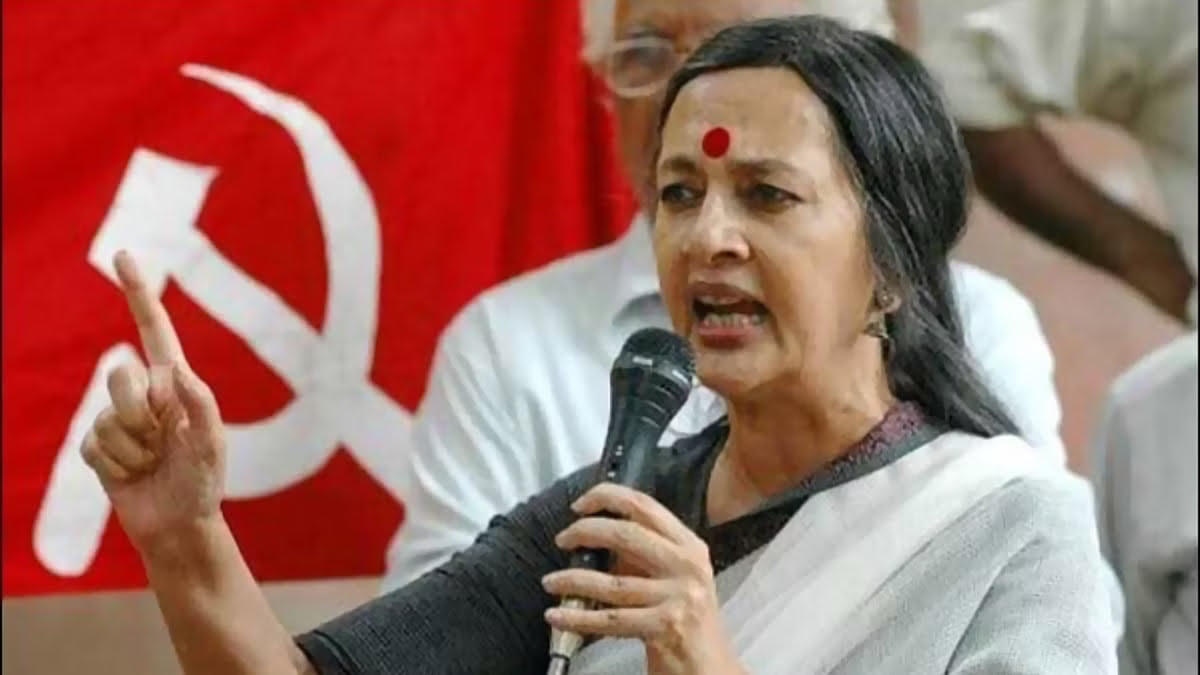 According to CPI(M) leader Brinda Karat, the central government is attacking the constitutional structure of the country by using the Enforcement Directorate (ED), the Central Bureau of Investigation (CBI), and the Income Tax Department as its "Trishul" (trident) against states being governed by non-BJP parties.
"The 'Trishul' is being used to force people from the opposition to bow down before the BJP," Karat told media persons at the Left party headquarters. According to her, what Jharkhand Chief Minister Hemant Soren is facing is not a single individual but rather a constitutional attack on the place of opposition in a democratic country.
As part of its investigation into an alleged illegal mining case, the Enforcement Directorate (ED) questioned Soren for over nine and a half hours on Thursday.
According to the CPI(M) politburo member, "I condemn it.".
She also claimed that the Centre was "using the governorship to destabilize non-BJP governments" throughout the country.
"Now, all opposition parties should come together and protect the Constitution and the federal system," she concluded.
© The Deccan Era (P) Ltd
Related Posts