India
CR Kesavan, who is the great-grandson of Rajagopalachari, leaves the Cong saying, "I don't agree with…"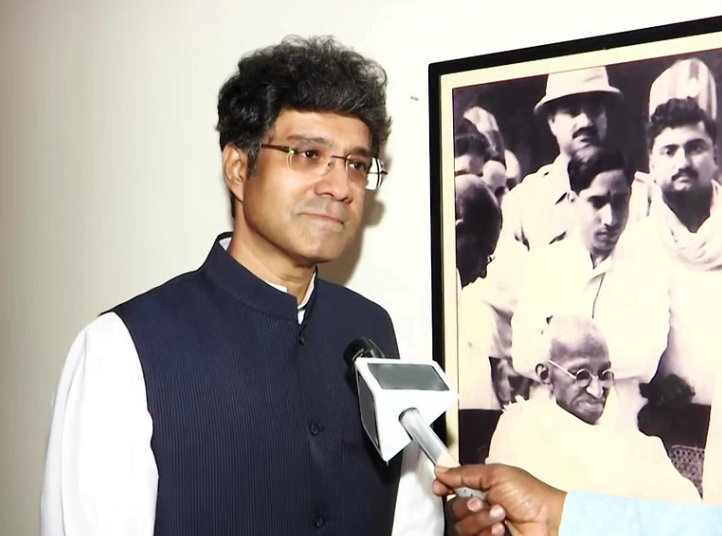 CR Kesavan, the great-grandson of India's first Governor-General C Rajagpalachari, quit the Congress on Thursday because he didn't agree with the "present" path the party is taking. In a letter to the party president, Mallikarjun Kharge, CR Kesavan said that he no longer saw "any trace of the value" that made him work for the party for more than 20 years. "I can no longer say with a clear conscience that I agree with what the Party currently stands for," he wrote in the letter. "This is why I recently turned down an organising job at the national level and didn't join the Bharat Jodo Yatra," he added.
Later, CR Kesavan told ANI that, as time went on, he felt that the party's approach and attitude were neither constructive nor concrete. "I've been a member of the Congress party for the past 22 years, but I've come to feel that the party's attitude and approach haven't been very constructive or concrete over time. He said, "The things I worked for changed.
"It's time for me to try something new, so I'm giving up my primary membership in the Congress party right away. I have also given my resignation as a trustee of the Tamil Nadu Congress Committee Charitable Trust to the right people "The letter of resignation was read.
Attached herewith is my Letter of Resignation from the Indian National Congress. Jai Hind!@TamilTheHindu @dinamalarweb @dinathanthi @DinakaranNews @maalaimalar @PTTVOnlineNews @ThanthiTV @sunnewstamil @news7tamil @polimernews @News18TamilNadu @Kalaignarnews @JagranNews @lokmat pic.twitter.com/0QVlQ5ymIY

— C.R.Kesavan (@crkesavan) February 23, 2023
CR Kesavan shot down rumours that he might be joining another party or that he quit because of an offer. He said that he himself doesn't know what will happen next. "Just to clear things up, I haven't talked to anyone, and I have no idea what will happen next," he said.
In his letter, CR Kesavan said that he went back to India to serve the country because he believed in an ideology that was "all-inclusive and committed to the goal of incremental national transformation."
When Kesavan talked about his time in the Congress since 2001, he said it was difficult and interesting. He was able to serve as vice president of the Rajiv Gandhi National Institute of Youth Development at Sriperumbudur, as a member of the Prasar Bharati Board, etc.
CR Kesavan thanked Sonia Gandhi for the chances she had given him and questioned the direction the party was taking "I will do my best in good faith to serve our country in a strong way through politics. It will be one where I can keep up the integrity and high standards of public life that were taught and defended by the people who started our great country and by my great-grandfather, C. Rajagopalachari."
Anil Antony, the son of former defence minister AK Antony, left the party about a month before CR Kesavan did. Anil brought up the BBC controversy and said that he agreed with PM Modi and didn't like the BBC, but CR Kesavan didn't say why. But he talked about Bharat Jodo Yatra and how he didn't join the Kanyakumari to Kashmir yatra that Rahul Gandhi led because he was unhappy with the party.