India
"Crew are human too," says Jet Airways CEO Sanjiv Kapoor in support of an IndiGo flight attendant who got into a fight in the air.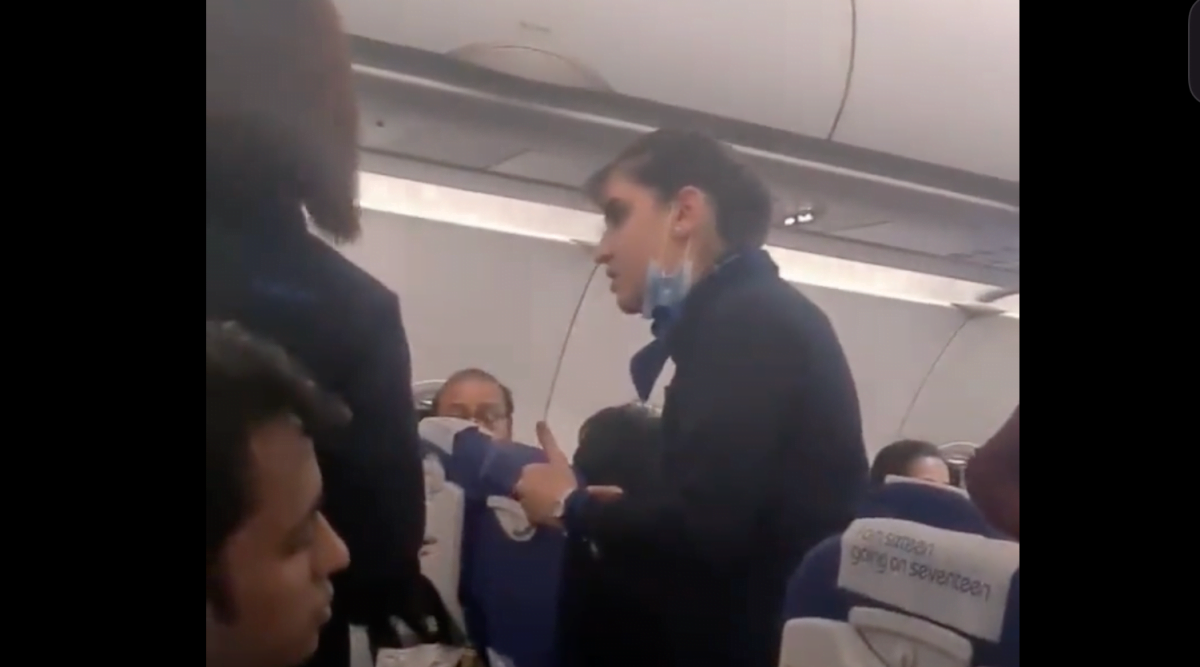 Jet Airways CEO Sanjiv Kapoor stood up for the IndiGo flight attendant who was seen getting into a heated argument with a passenger and telling him that she works for the airline and is not his servant.
Kapoor tweeted in response to a video of the incident that went viral. The video was taken on a flight from Istanbul to Delhi.
"She must have been through a lot to get to the point where she broke. Over the years, I've seen passengers hit and insult flight crew, calling them "servant" and worse. "Hope she's okay, even though she must be under a lot of stress," Kapoor said.
In the video, the flight attendant can be seen talking to the passenger after he got into a fight with another crew member, reportedly over the meals that were offered to him. She is seen telling the passenger, "My crew is crying because of you," as she tells him about the counted meals.
As I had said earlier, crew are human too. It must have taken a lot to get her to breaking point. Over the years I have seen crew slapped and abused on board flights, called "servant" and worse. Hope she is fine despite the pressure she must be under. https://t.co/cSPI0jQBZl

— Sanjiv Kapoor (@TheSanjivKapoor) December 21, 2022
When the passenger shouted back, "Why are you yelling?" the situation quickly got worse. She replied, "Because you're yelling at us," while another member of the crew tried to calm things down.
"I'm sorry, sir, but you can't talk to the crew that way. I am listening to you in peace and with all due respect. "But you have to respect the crew, too," says the flight attendant. As the fight goes on, the passenger says she works for the company. She told him that she works for him and is not his servant.
In response to the incident, IndiGo said that it happened on December 16 on flight 6E 12 from Istanbul to Delhi. "The problem was with the meals that some passengers who were taking a codeshare connection had chosen," the airline said.
"IndiGo knows what its customers need, and we work hard to make sure that our customers have a pleasant and stress-free experience with us." We're looking into what happened, and we want to make sure you know that the comfort of our customers has always been our top priority," it said.