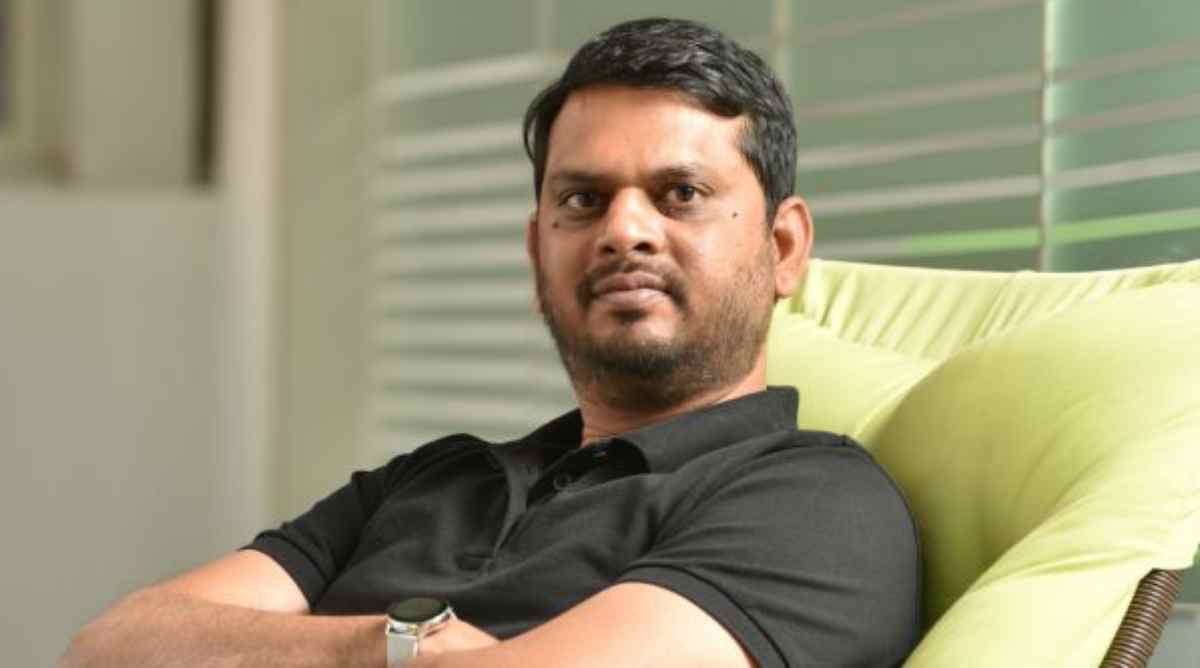 Cropin, the agritech pioneer that created the world's first industry cloud for agriculture, has secured Rs 113 crore in funding from new investors, Google and JSR Corporation, and current investors, ABC Impact and Chiratae Ventures.
Co-founder and Chief Executive Officer Krishna Kumaar told The Indian Express that the funding would be used to expand Cropin Cloud, the company's recently launched intelligent agriculture cloud platform, in order to meet the rising demand for digitisation and predictive intelligence in the global agriculture industry.
Interview transcripts with Kumaar:
Q: How can the cloud help in the agriculture space? How different is your solution from other cloud-based solutions in the industry?
Cropin Cloud is the first purpose-built industry cloud for agriculture in the world, according to Kumaar. The majority of solutions in this domain focus on offering regional or crop-specific point solutions. Cropin Cloud, on the other hand, provides a comprehensive set of agriculture-specific capabilities to promote corporate growth and drive digital transformation across the global agri-ecosystem. It is comprised of three layers, including an integrated platform of applications for digitisation, clean and contextual data pipelines for improved decision-making based on data analytics, and globally proven crop-specific, crop- and geography-agnostic machine learning models that provide organisations with predictive intelligence.
Cropin Apps, the application layer, enables global farming operations management, food safety measures, supply chain visibility, predictability and risk management, farm-to-fork traceability, farmer enablement and engagement, among many more.
The Cropin Data Hub provides our customers with an interface to several agri-data sources, including on-field farm management apps, IoT devices, drones, mechanisation data from farming resources, satellite imaging, and weather data. It facilitates access to structured and contextualised data from several sources for correlation and data analytics at scale for agribusiness. Cropin Intelligence, the third layer, is aimed to make sophisticated technologies such as artificial intelligence and machine learning have a significant impact on one of the least digitised industries in the world.
Cropin's 22 contextual deep-learning AI models provide agribusinesses with intelligence concerning, among other things, crop detection, crop stage identification, yield estimation, irrigation scheduling, pest and disease prediction, nitrogen uptake, water stress detection, and harvest date estimation.
With this first-of-its-kind platform, we hope to accelerate the use of technology to address real-world agricultural problems and give value to every stakeholder in the food value chain, from farmers and agribusinesses to consumers. This is a pivotal moment in Cropin's journey, and the global agriculture industry will profit greatly from this breakthrough.
Q: What are the main domains you see this solution helping in?
Kumaar: Our primary business operations are separated into three segments: governments, development agencies, and enterprise/private sector. Implementing digitalisation and predictive intelligence solutions, governments collaborate with Cropin to alter the farm ecosystem at scale. As an illustration, we collaborate with the national government to power one of its flagship programmes, Pradhan Mantri Fasal Bima Yojana.
Our AI models assisted the government in reaching its objective of implementing a nationwide crop insurance programme. In Nigeria, we have assisted policymakers in implementing a programme to collect national and systematic data on where and how wheat is farmed and in managing domestic food security.
On the other hand, development agencies such as the World Bank utilise Cropin solutions to assist smallholder farmers in digitising their farm operations, thereby assisting farmers in improving yield quality, implementing climate-smart agriculture practises, increasing profitability, and facilitating hassle-free financing for themselves. The enterprise market, our third category, is a crucial growth area for us.
Our ecosystem platform enables all agri-food stakeholders, including consumer packaged products corporations, farming firms, seed manufacturers, food processors, agri-input suppliers, agri lenders, and insurers, to accelerate their digital transformation activities and allow sustainable livelihoods.
Q: Do you have any cloud-based solutions to boost farmers' access to markets or financing?
Agritech is a crucial tool for boosting financial inclusion and facilitating access to financing in underdeveloped countries, according to Kumaar. Small and medium-sized farmers continue to rely on the unorganised sector for their loan needs, as the lending environment for rural financing in developing countries is still evolving.
On the other hand, lending institutions continue to struggle to develop a solid credit evaluation framework for these farmers, as there are few data points available to evaluate their creditworthiness.
In this framework, agritech interventions create a situation in which both farmers and financial institutions benefit.
By adopting digital tools, farmers can increase productivity and profitability, eliminate inefficiencies in the supply chain, provide better visibility and transparency in farming operations, and use predictive intelligence tools to improve yields, all of which contribute to the farming community's increased income and creditworthiness, as well as their ability to access credit and crop insurance from institutions. It is also a crucial business enabler for financial institutions and banks.
They can estimate crop health, growth, and yield in real-time and have access to historical production data, enabling them to evaluate the opportunity and risk associated with a particular farmer or plot. Assessing a farmer's creditworthiness and fostering financial inclusion now rely heavily on agritech.
BFSI (banking, financial services, and insurance) is a significant growth domain for Cropin. Our Cropin Cloud solutions are custom-built to assist the ecosystem in addressing pain issues and bridging the finance-access gap.
Q: The cloud can generate a great deal of useful data for extension services. Do you have any remedies for this, and how prevalent is its use?
Kumaar: We are a provider of B2B solutions, and all data gathered and aggregated on our platform belongs to the businesses with whom we collaborate. Cropin does not utilise any of the data for solution development. Cropin Cloud enables organisations to structure agri-data at scale by integrating data from their existing digital tools (the platform can interact with numerous vendor applications and platforms) and apps with the Cropin Data Hub.
Cropin Data Hub APIs allow users to share and organise internet of things and farm mechanisation data. It allows them to combine field insights and remote intelligence to make better judgements based on data.
The Cropin Intelligence platform integrates structured field data from the Data Hub, IoT and mechanisation data from the field, as well as remote sensing satellite and weather data for the different fields.
Together, these enable Cropin's artificial intelligence or machine learning algorithms to generate predictive agri-intelligence. Cropin Cloud also enables users to quickly link with other solutions, such as marketplaces and farm equipment, in order to address certain use cases.
Q: Brief us about the operations of the company and the road ahead with the grant.
Kumaar: As stated previously, we facilitate the digital transformation of the agri-food industry. Our solutions enable players in the agricultural ecosystem to make well-informed decisions that improve farming efficacy, productivity, risk management, and environmental alterations, and promote sustainability. Over the years, we have collaborated with over 250 B2B clients and digitised 16 million acres of farmland, which has benefited over 7 million farmers.
In the past 12 years, our technologies have played a vital role in developing a worldwide agri-intelligence movement, with a crop knowledge graph containing more than 500 crops and 10,000 crop types in 92 countries. The intelligence platform of Cropin Cloud has already supplied predictive intelligence for more than 200 million acres of farmland throughout the globe.
With this fundraising round, we want to invest further in our go-to-market initiatives and enhance the platform's capabilities, including the development of next-generation solutions for predictive intelligence through Cropin AI Labs. It will also help us enhance Cropin Cloud usage to meet the rising demand for digitalisation and predictive intelligence in the global agriculture industry.
We intend to expand our company activities into new geographies and industries, with an emphasis on developing solutions that encourage sustainable agricultural practises and address global food security issues on a big scale.