India
CSR disrupted the affirmative action agenda of India Inc.: DICCI's Milind Kamble at Idea Exchange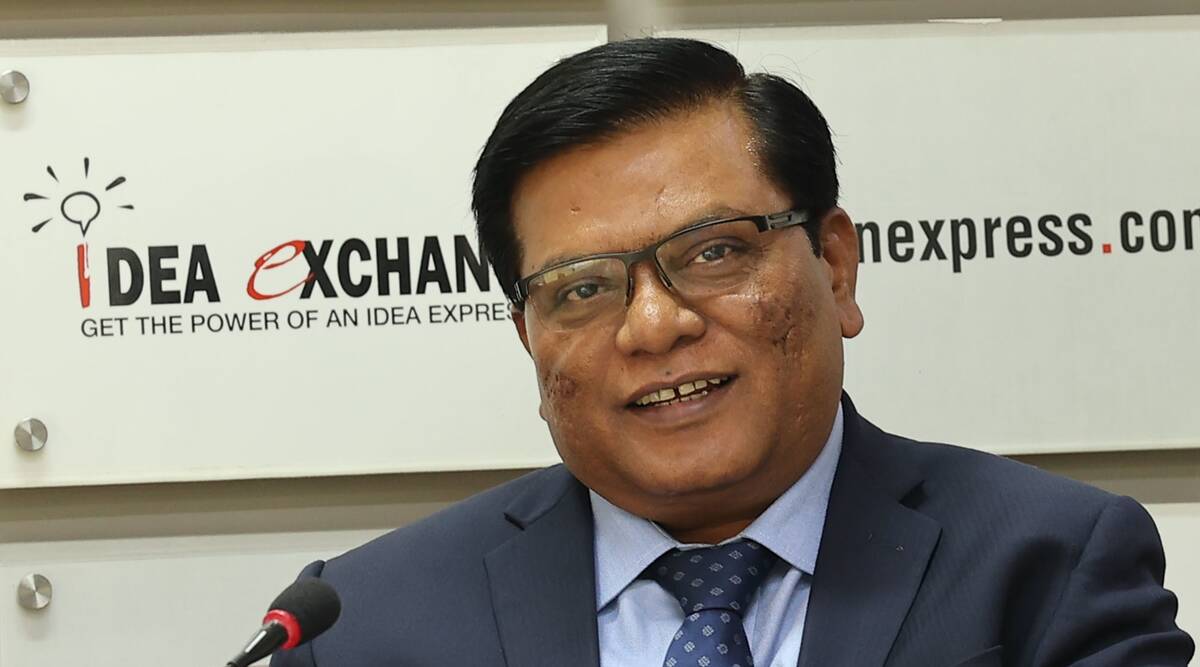 Milind Kamble, founder chairman of the Dalit Indian Chamber of Commerce and Industry (DICCI) and chairman of the Board of Governors of IIM Jammu, stated on Tuesday that the mandatory norm for corporations to spend on corporate social responsibility (CSR) has "derailed" affirmative action for reserved categories of workers from scheduled castes and tribes. Speaking at the Idea Exchange hosted by The Indian Express, Kamble stated that the industry had committed to affirmative action, but that no special effort has been made to support the employability of reserved categories. He added that even vacancies for reserved categories in educational institutions such as the Indian Institute of Management (IIMs) are not filled.
"The agenda for affirmative action had originated from the business sector, stating that they will execute it… The government listened to the proposal." Initially, there was support for it, but over time it has fallen off the agenda of the business sector. There is no room for doubt. We are CII's partners in affirmative action. Our ongoing endeavour is to determine how to keep it (affirmative action) on track…the employment survey was conducted…in the category of personnel working on the floor, roughly 40 percent are minorities, but at the senior management level, there are none. There is no one at the board level, and there may be just one or two at the senior management level…as we see even in the Government of India, the reservation for Class III and Class IV personnel is full, but if you go higher, the scenario is the same as in any other industry, said Kamble.
He added that the commitment to affirmative action is distinct from CSR spending, yet corporations use CSR spending as evidence of action taken. "According to the newly enacted law mandating 2% CSR investment, we are renovating schools, delivering school supplies, and other such activities for schools." As a result, CSR has derailed it, and everyone believes they are doing it… I often remark that CSR is different; it is charity. However, affirmative action is a government obligation. During Dr. Manmohan Singh's tenure as prime minister, the industry made a commitment to it…the pledge is different now, stating that we will work for SCs/STs, the development of their entrepreneurship, etc. He stated that this 2% CSR spending is one reason to disrupt the affirmative action programme.
According to official data, 335 PSUs spent Rs 4,480.70 billion on CSR in 2020-21, whereas 17,677 non-PSUs reported spending Rs 21,233.95 billion. In 2019-20, 478 PSUs spent Rs 5,307.64 for CSR, while 22,475 non-PSUs spent Rs 19,647.14 crore. The Corporations Act of 2013 mandates that companies spend at least 2% of their net earnings on CSR over the previous three years.