India
Day 20 of the Rahul Yatra: A moment of silence for the murder victim of Uttarakhand resort; woman says BJP doesn't respect her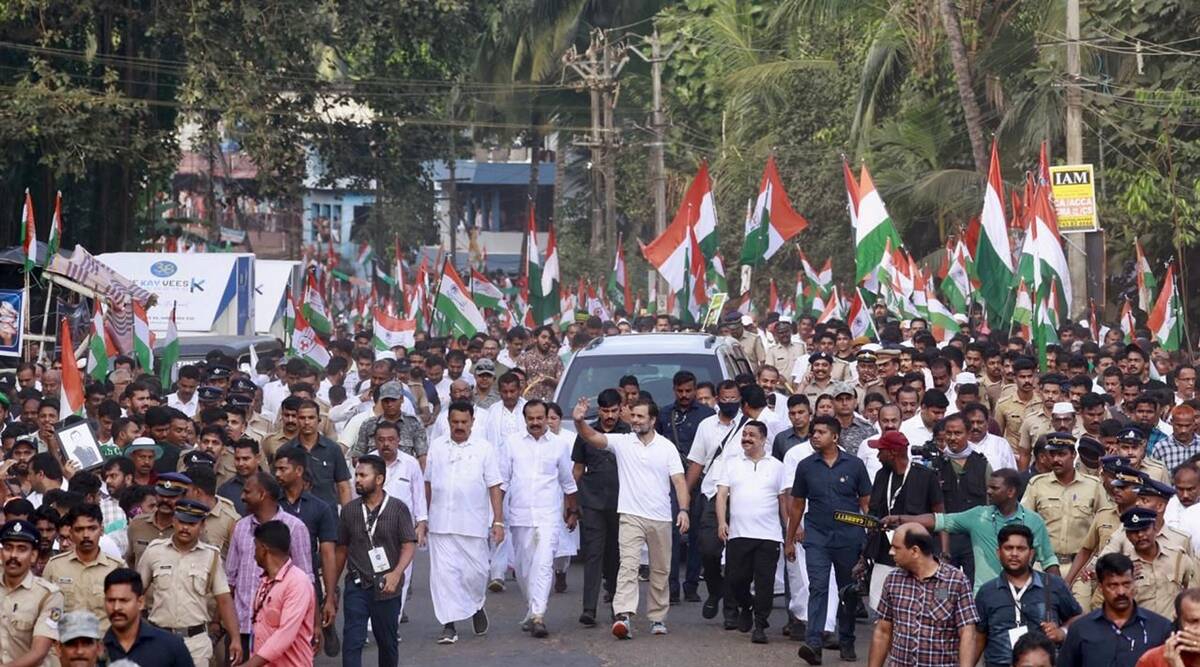 Rahul Gandhi says Uttarakhand Chief Minister Pushkar Singh Dhami brought down parts of the resort where Ankita Bhandari worked to destroy evidence in her murder case.
He said, "We have the best example of how the BJP and RSS treat women in the country, as part of his Bharat Jodo Yatra at Pandikkad in Malappuram. How did the Chief Minister handle the case? He destroyed the resort owned by the accused BJP leader so that no evidence could be found. That's how BJP treats women," he said.
In Rahul's view, women are objects and second-class citizens in the BJP and RSS. The BJP would find fault with abused women whenever they were abused. "A country that cannot respect its women will never be able to achieve anything," he explained. A moment of silence was also observed by Rahul and the gathering in memory of Ankita.