India
Day before the Congress presidential election, Kharge says he will seek Gandhi's advice on strengthening the party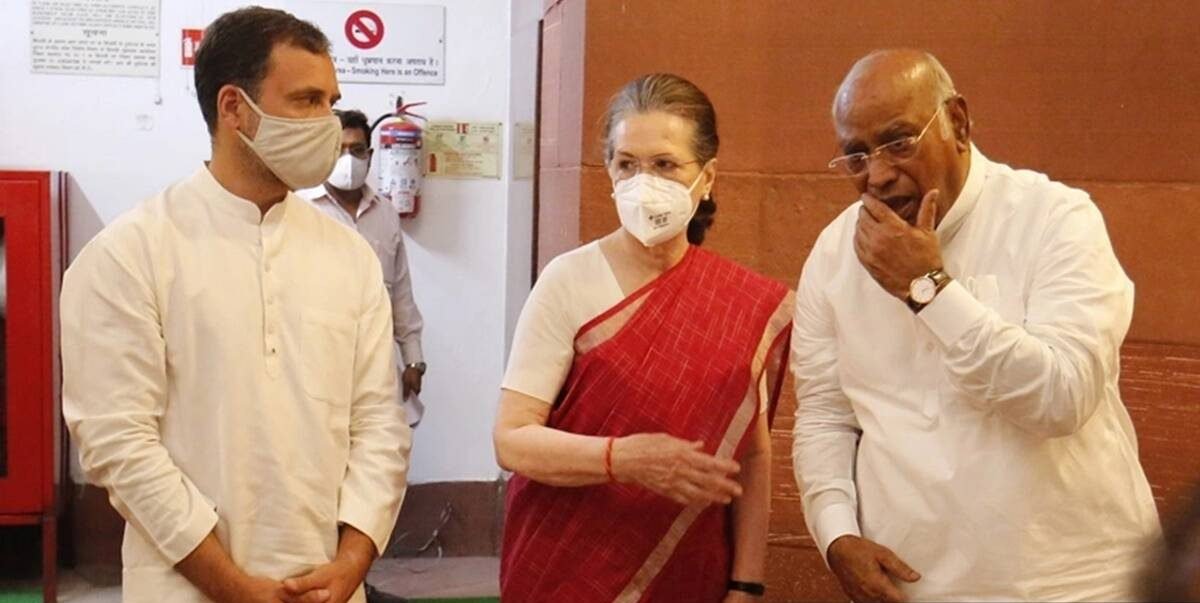 Mallikarjun Kharge, the frontrunner for the post of AICC president, stated that he was responsible for seeking advice from the Gandhi family in order to strengthen the Congress party.
When asked about the Gandhi family's involvement in the party, he said, "They (the Gandhi family) have worked for the party." Taking their advice is my responsibility," he said, pointing out that Congress leader Sonia Gandhi, who served as president for twenty years, had a thorough understanding of the party… (She knows) the work that can be extracted from any leader and how to unite the party… We must learn (from it).We will do it," he said.
As an example of the sacrifices the Gandhi family has made for the nation, Kharge cited Rajeev Gandhi's assassination and Sonia Gandhi's decision to forego the position of Prime Minister despite a clear majority. "We cannot blame them if we lose one or two elections for some reason," Kharge stated, adding that he would take their advice and support into consideration, considering the good work they have contributed to the party.
It is scheduled that the AICC presidential elections will take place on October 17. Shashi Tharoor and Kharge are vying for the top position. Votes will be counted on October 19.
According to the senior Karnataka politician, there are several prominent leaders in the state Congress unit that are likely to have a positive impact on the upcoming Assembly elections in Karnataka. There are issues being raised both inside and outside of the (Legislative) Assembly. As a collective leader, I believe in collective consulting. He stated that this was of utmost importance.
According to Kharge, Tharoor's allegations regarding an unequal playing field regarding access to delegates are his own. "This is a friendly conflict within the organization. He has the right to express his opinion, and I will not be a party to such controversy," he stated.