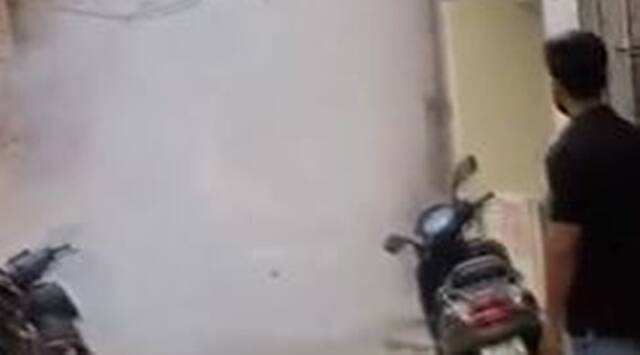 On Tuesday, days after gangster-turned-politician Atiq Ahmed and his sibling Ashraf were murdered, a crude bomb exploded near the residence of Atiq's attorney in the Katra neighbourhood of Prayagraj.
According to police, no injuries have been reported as a result of the incident.
VIDEO | Crude bomb explosion reported in Katra area of Prayagraj. More details are awaited. (No audio) pic.twitter.com/WjRrVfEmgA

— Press Trust of India (@PTI_News) April 18, 2023
The National Human Rights Commission (NHRC) issued a notice to the Uttar Pradesh Police on Tuesday regarding the murders of Atiq Ahmed and his brother.
Two youths sprayed Atiq and his sibling Ashraf with bullets as they were being escorted on foot to the Colvin Hospital in Prayagraj for a routine checkup late Saturday night. Their detention in police custody, which began on April 13 and was scheduled to terminate on Sunday at 5 p.m., was to conclude.
The entire shootout was broadcast live on television, with the two brothers responding to queries from reporters. After discharging multiple rounds from semi-automatic pistols, the shooters and a second accomplice immediately surrendered to the officers.
Sunday in Prayagraj, the accused Lavlesh Tiwari (22), Mohit alias Sunny Puraney (23), and Arun Kumar Maurya (18) were brought before a local magistrate. District Government Counsel Gulab Chand Agrihari stated that the court had placed the three accused in judicial detention until April 29.
Yogi Adityanath, the chief minister of Uttar Pradesh, has established a three-member commision to investigate the murder.
Related Posts