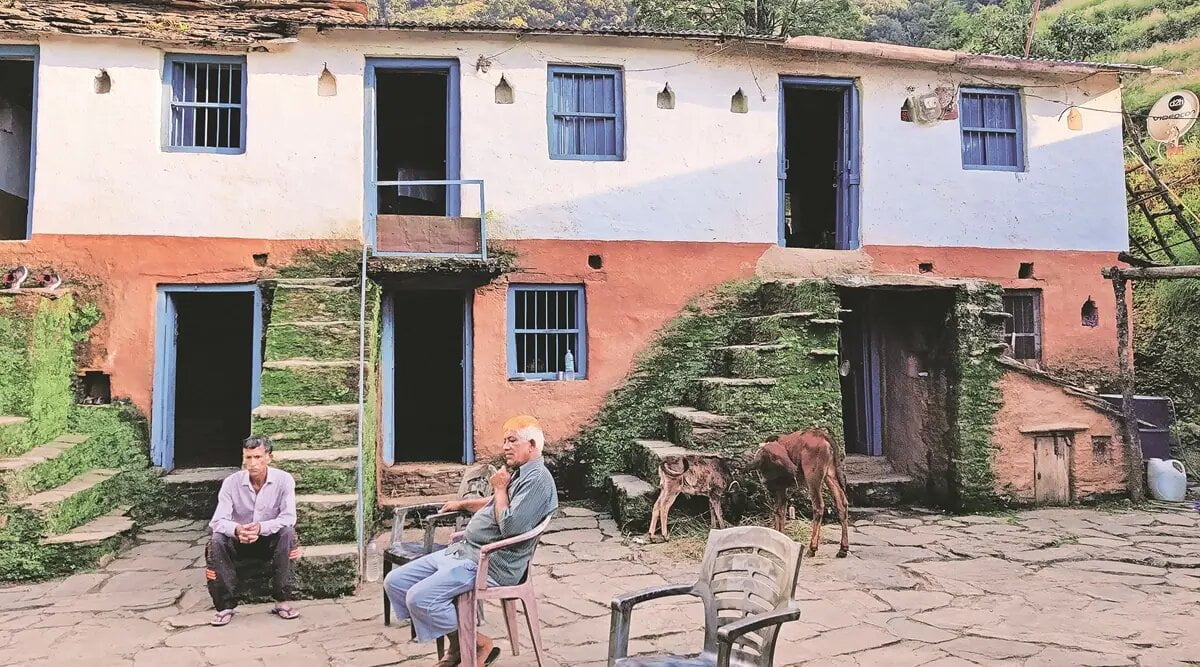 A deadly stillness descends upon the haunting white building surrounded by Champa and deodar trees. This is a far cry from the "quiet surroundings" advertised in the glossy pamphlet on the website of Vanantara Resorts in Rishikesh, more than 50 kilometres from Dehradun.
The Uttarakhand resort is now at the centre of a sensational murder that hit the headlines a few weeks ago, highlighting how business, politics and ambition can cross paths, sometimes to dangerous consequences.
On the night of September 18, 19-year-old receptionist Ankita Bhandari at Vanantara Resort was allegedly murdered by three men, including her employer Pulkit Arya, 35, son of now expelled BJP leader Vinod Arya. Police said Pulkit had allegedly killed Ankita after she resisted his orders to provide "special services" to some guests at the resort.
The killing resulted in massive protests across the state, and officials swung into action – three accused, Pulkit and his associates Saurabh Bhaskar and Ankit Gupta, were taken into custody and the district administration demolishing a part of the resort, leading to A spark flared up. The controversy arose amid allegations that it was a bid to "destroy" vital evidence. After Pulkit's arrest, Uttarakhand BJP expelled his father Vinod and elder brother Ankit from the party.
Now, weeks later, away from the cameras and crowds of media personnel who descended on the resort following the news of Ankita's death, the Chilla Canal, in which Pulkit allegedly pushed Ankita, flows quietly, its rumble ending in the water. Witness the happenings—tragedy on September 18.
In a two-story structure with moss-covered stairs leading to the first floor, Ankita's father, Virendra Bhandari, is filled with memories of his daughter – the little "goddess Lakshmi" he named Ankita but "witness" on the day she was born." said. "The day he last saw her when he left her for a job at Rishikesh Resort.
Ankita says that even as a young child, she was clear about what she wanted – and what she didn't. "She told us that she did not want to live in the village. That he has to go out and study and study English. We knew there were not enough opportunities in these parts," said Bhandari, 53, sitting on one of the stairs at the family's ancestral home in Dobh Shrikot village in Uttarakhand's hilly Pauri Garhwal district.
So when Ankita was about eight years old, the family moved out of the house that Bhandari's grandparents had built and moved from the hill to the town of Pauri. There, Bhandari enrolled Ankita and her eldest son Ajay in the English-medium Bhagat Ram Modern School while they did various jobs. In 2020, Ankita passed the CBSE Class 12 exam as a commerce student with 89 per cent marks.
"We were very proud of her. She was a good student, so I enrolled her in an English medium school. I used to help her with her studies till class 4, but after that, all that English was too much for me. It became difficult," he says, to fetch fodder for his two cows and their calves.
A narrow, unpaved road, with a mountain on one side and a gorge on the other, is the only way to reach the house sitting on the top of the hill. State transport buses to Pauri town take a trek 1.5 km downhill to reach a point.
Last year, Ankita went to live at a relative's house in Dehradun and enrolled on a one-year certificate course at the Shri Ram Institute of Hotel Management. However, after his father lost his job as a security guard during the Covid lockdown, the family soon ran out of money and returned to their native village. About six months into her course, with her fee dues climbing to Rs 35,000, Ankita finally dropped her class and came home.
In a state where limited job opportunities mostly revolve around the tourism industry, Ankita wanted to work in the hospitality sector like most young people her age.
So earlier this year, when Ankita's friend Pushpa (now a witness in the murder case) informed her about an opening at a resort in Rishikesh, she decided to take it – and soon she got a job.
On August 28, the father and daughter went to Rishikesh by bus. "The resort's owner asked me to wait at the main gate of AIIMS Rishikesh. Then they got into a car and took him and his small carry bag containing his belongings. He promised to keep her safe. I remember how she got in the car and shook her hand at me. That was the last time I saw him alive," says Bhandari, his voice cracking.
Bhandari's elder brother Rajendra's wife, Leelavati, says that her dream job took off soon after Ankita moved to Rishikesh. "Just a few weeks after she left, we felt she was no longer the same. Although she never told her mother or us what was bothering her, she seemed tense and tense," she says.
Ankita was offered a monthly salary of Rs 10,000 and a room to live in the resort, but she did not live long enough to take her first salary.
Back on the moss-covered steps, Bhandari gets lost in the memories of her young child.