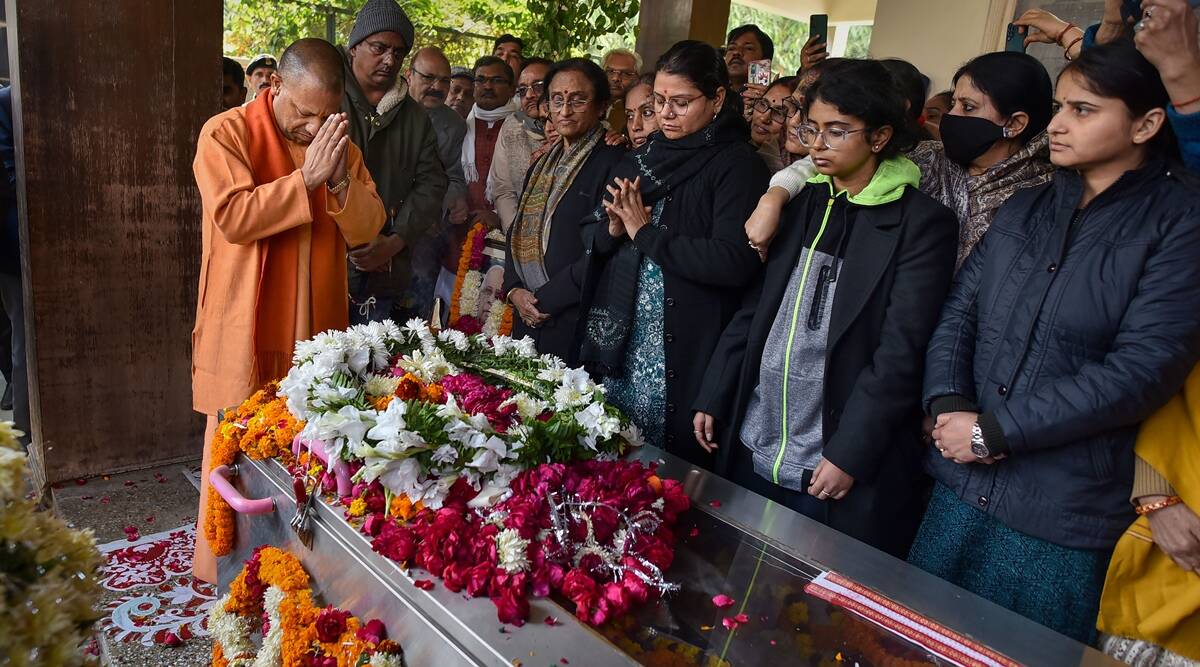 Keshari Nath Tripathi, a former governor of West Bengal and three-time speaker of the Uttar Pradesh Assembly, passed away on Sunday at his home in Prayagraj after a protracted illness. He was 88.
Tripathi has served as the governor of Bihar, Meghalaya, and Mizoram in addition to West Bengal. He was admitted to the hospital a few days ago for treatment of both age-related illnesses and a hand fracture. But three days ago, he was released from the hospital, according to a BJP leader in Prayagraj.
Tripathi, who was also a senior attorney at the Allahabad High Court, was born on November 10, 1934, in the former city of Allahabad. When he was only 12 years old, he joined the RSS. Later, he changed to the Bharatiya Jana Sangh. For his involvement in the "Kashmir Andolan" in 1953 and the Ram Janmabhoomi movement in 1990, he was imprisoned in Naini Central Jail.
Tripathi, a prominent and well-liked BJP leader, won his first MLA election from the Prayagraj district's Jhansi assembly constituency in 1977. After then, he won six more elections for the Assembly, with his most recent victory being in 2002 from the Allahabad South seat. He also ran for the Assembly in 2007 and 2012, but lost both times.
Over the course of a long career, Tripathi served under a variety of chief ministers, including Kalyan Singh, Rajnath Singh, Ram Prakash Gupta, Mayawati, and Mulayam Singh Yadav, as the Speaker of the UP Assembly.
From July 2014 until 2019, Tripathi presided as the governor of West Bengal, and he was frequently seen criticising choices made by the state's Mamata Banerjee-led administration. Banerjee claimed that Tripathi had insulted and threatened her over the phone in 2017 and had behaved like "a BJP block president." After the racial violence that shook parts of West Bengal's North 24 Parganas district, Tripathi reportedly called Banerjee. Tripathi debunked the accusations in a press release hours later. He said that during the phone call, he did not insult or threaten Banerjee, and he added that the Raj Bhawan "has not changed into the party office of the BJP or the RSS." In addition, he stated that the claims were "an attempt to mask the state government's failures and deflect attention from the genuine issue."
In a tweet, Mamata Banerjee, the chief minister of West Bengal, offered her sympathies for Tripathi's loss. Tripathi was referred to by Mamata as "A man of enormous substance" and his services to the nation "shall stay imprinted in all of our minds," she said.