India
Defeating terror requires an undifferentiated and undiluted approach: Jaishankar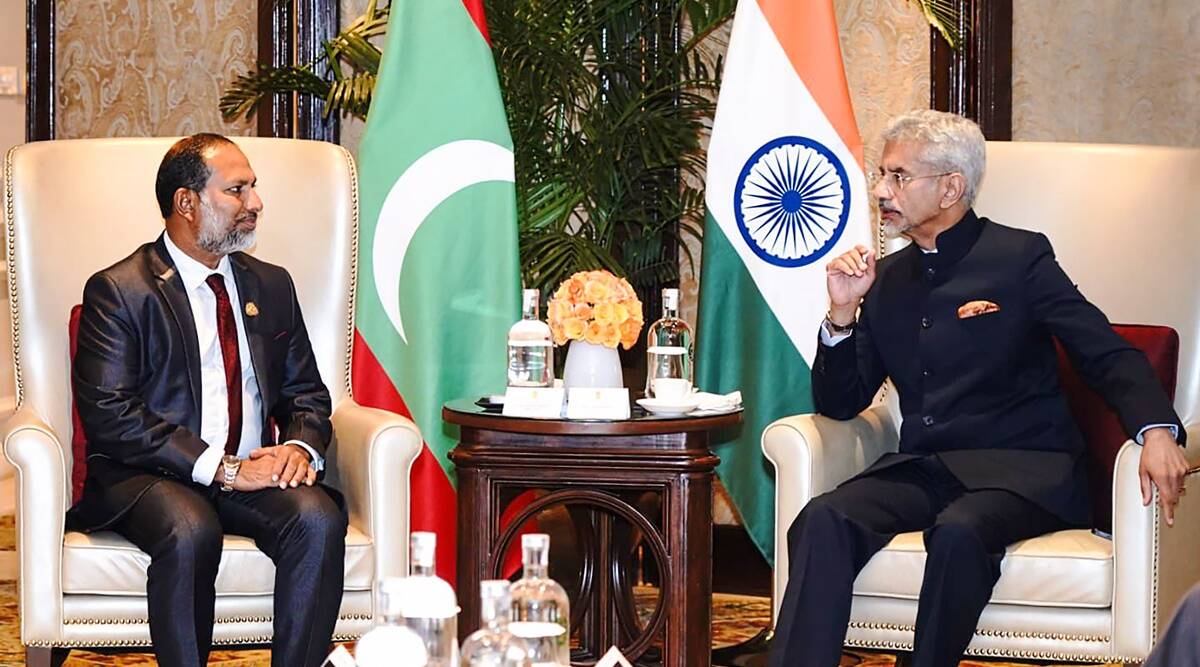 In his address on Saturday, External Affairs Minister S Jaishankar urged nations to rise above political divisions to combat terrorism in an "undifferentiated and undiluted" manner.
In an address to the 'No Money For Terror' conference held here, Jaishankar explained that terrorist threat has increased in recent years as a consequence of some using terrorism as a tool of statecraft and others justifying and obscuring this use.
There can never be any justification for terror, no matter how it is framed. There is a need for the world to rise above political divisions to address this threat. Jaishankar shared a glimpse of his address at the two-day ministerial conference on Twitter, urging a resolute fight against terrorism on all fronts, in all circumstances, and wherever it is found.
A key objective of the 'No Money for Terror' platform is to broaden the base of the fight against terror financing.
The minister said that our commitment to ensuring justice would not be compromised regarding terrorism.
Jaishankar stated that the threat of terrorism has increased as terrorists are more likely to have access to technological advancements than criminals and law enforcement personnel.
Among the reasons for the increasing scope, scale and intensity of terror threats in recent years have been the rise of radical ideologies and their seamless spread, motivational messages, inter-penetration and interdependence of globalisation that opens new vulnerabilities, including in financial transactions.
According to Jaishankar, terrorists exploit greater competition among states and the emergence of under-governed and ungoverned spaces.
According to the minister, all states must adopt an undifferentiated and undiluted approach toward terrorism.
It is important to note, however, that while the bad guys tend to think globally and laterally, the good guys tend to think locally and vertically.
Jaishankar said India, under its Presidency of the Security Council, will organise a briefing on 'Threats to International Peace and Security caused by Terrorist Acts: Global Approach to Counter Terrorism – Challenges and Way Forward' on December 15′.
According to the minister, promoting a "whole of government" approach at home and a "whole of world" approach internationally is essential.
As part of this process, he said, real-time information can be shared, evidence can be exchanged, witness statements can be collected, effective procedures can be adopted to prosecute or extradite terrorists, financial assets of terrorists can be frozen, and the movement of terrorists through their territories can be prevented.
In addition to preventing supplying all types of weapons and related material to terrorists, Jaishankar called for full cooperation with states where terrorist acts are committed against their citizens or nationals.
With like-minded partners, India will continue highlighting the existential threats that terrorism poses to global security. As part of our initiative, we will spotlight this peril and all those involved in nurturing and furthering it," Jaishankar stated.
Jaishankar also met with Maldivian Home Minister Imran Abdulla during the conference.
"His presence underscores Maldives' commitment to fighting terrorism on a moral basis. This is another opportunity to reiterate our commitment to our unique relationship. During his meeting with Abdulla, Jaishankar discussed cooperation progress in several fields.
© The Deccan Era (P) Ltd