India
Jharkhand(Ranchi)
Defining hunger death and estimating the actual number of such cases: Jharkhand High Court to the government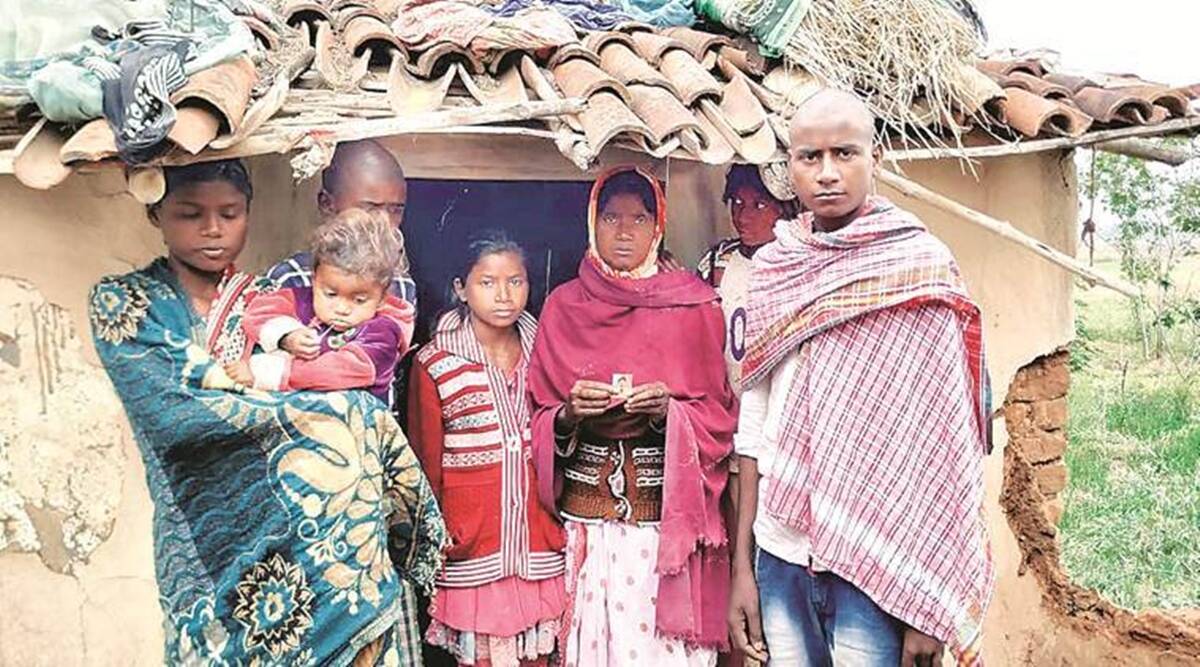 In response to a suo motu inquiry into three deaths in one family within six months in Bokaro in 2020, the Jharkhand High Court has requested information from the state government regarding the "definition of hunger death" and the "actual number of hunger deaths", if any.
Bhukkhal Ghasi, 42, died in March 2020, and his son and daughter also died within six months of each other. While experts in food security described these deaths as "hunger deaths," the state denied the claim, claiming that all of them resulted from illness. It was brought to the court's attention, resulting in a PIL being filed. A bench consisting of Chief Justice Ravi Ranjan and Justice Sujit Narayan Prasad requested that the government present an action-taken report on implementing all welfare schemes prevalent in Jharkhand and the beneficiaries of these programs.
According to the HC, on November 4, "We have seen the report regarding the actions taken.". There are, however, two issues that remain unclear. The first question relates to the mechanism of setting the target. In contrast, the second question relates to whether the state has defined hunger death under a statute, circular, or whatever. If not, how are statements made to the effect that there are no hunger deaths or what is the number of actual hunger deaths? We expect that such an affidavit will be filed within two weeks."
A Ranchi-based lawyer, Sonal Tiwary, who filed an Intervenor Application in this case, told the High Court that 34 deaths of this nature have occurred in the state in the past few years.
Firstly, the government did not notify the hunger panel's report. Therefore, it is not binding on the court. Second, there is considerable scope for improvement, considering the recent National Family Health Survey-V Jharkhand report indicated that 67.4% of children (between 6 and 59 months) and 65.3% of women are anemic. Many loopholes exist in the distribution of food grains, which constitutes a severe problem. Thus, the definition of hunger or starvation deaths must be specific to Jharkhand and must detail a more straightforward method to determine the deaths without leaving any ambiguity," Tiwary explained.
Jharkhand High Court's order asking the state to define "hunger death" assumes significance since current Chief Minister Hemant Soren, while in Opposition, made these deaths an election platform targeting the BJP. Nevertheless, his government reversed course after coming to power and said no such casualties had occurred during his tenure and during the BJP's.
The issue of "hunger death" became prominent after 11-year-old Santoshi Kumari died in Simdega in September 2017, allegedly due to starvation. Despite mandatory Aadhaar-based authentication, her death sparked controversy since her family could not receive benefits. Following this event, the Raghubar Das government established a committee to address the problem of starvation deaths. As well as defining "hunger and starvation", the panel developed a protocol for investigating suspected deaths, including conducting a post-mortem within 24 hours and analysing the food intake and social security benefits before one month has passed.
Related Posts