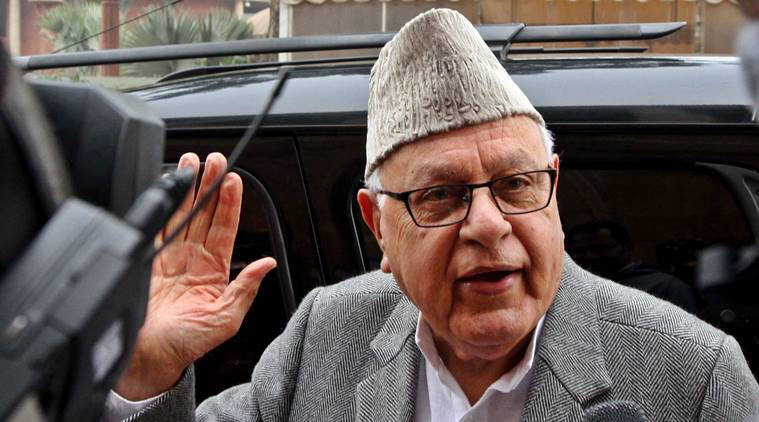 In a statement released on Monday, Farooq Abdullah called the decision to stay away from the panchayat elections in 2018 "a huge mistake" and promised: "Any election that is held from now on, we won't boycott it.)".
Even though he was reluctant to run for a new term, the 85-year-old leader was re-elected unopposed to the party's top post, which he has held since 1981, except for one term held by his son.
It had been my wish for the party to be led by a young team. However, after much deliberation and the insistence of the members of our party that it wouldn't be a good idea to leave right now, given the difficult times that we're in, I've accepted this role again, but also urged the party to prepare for new leadership," he said, adding that youth must be given more responsibilities if the party is to move forward.
As well as calling for strengthening the organization, Abdullah also urged Omar to run in any upcoming polls in the UT. For that, we all have to fight and defeat them," Abdullah said.
Omar Abdullah has repeatedly repeated his stance that he won't stand in any Assembly elections while J&K remains a Union Territory following the revocation of special status on August 5, 2019.
In addition, Farooq Abdullah, who has led the NC for 34 years, warned the government and security forces not to interfere with future elections. Speaking of a time when villagers in a village in Doda abstained from voting out of fear of security forces, Abdullah said, "This shouldn't happen again".
The NC held a convention at Sheikh Mohammad Abdullah's mausoleum on the occasion of his 117th birthday. The party's internal elections ended last year, except for the party president. As Farooq toured J&K and Ladakh, the elections were delayed. During the delegate session on Monday, the Quran, the gayatri mantra, and a Sikh prayer were recited.
Previously, people believed that (Article) 370 was an issue that only affected Muslims in Kashmir, but now people in Jammu are also beginning to understand the significance of (Articles) 370 and 35A. Their kids are losing jobs because other people are taking theirs," Abdullah said.
He added that most of the officials in J&K are now from outside the state, so they're turning us into slaves. It's important to stay united."
He said his fight isn't just with the BJP and its allies but also with the UT administration. "Decisions about security are proportional only to the BJP's threat perception." "Whoever poses the greatest threat to the BJP gets the least security."
In his words, the party will keep fighting for special status for J&K "peacefully, democratically, and legally".
According to NC general secretary Ali Mohammad Sagar, only Abdullah's nomination was received. 183 Kashmiris, 396 Jammuis, and 25 Ladakhis voted on Monday to confirm him for another term. As chairman of PAGD, Abdullah also leads the mainstream coalition.