India
Despite the Chair engaging with both sides, the RS adjourned.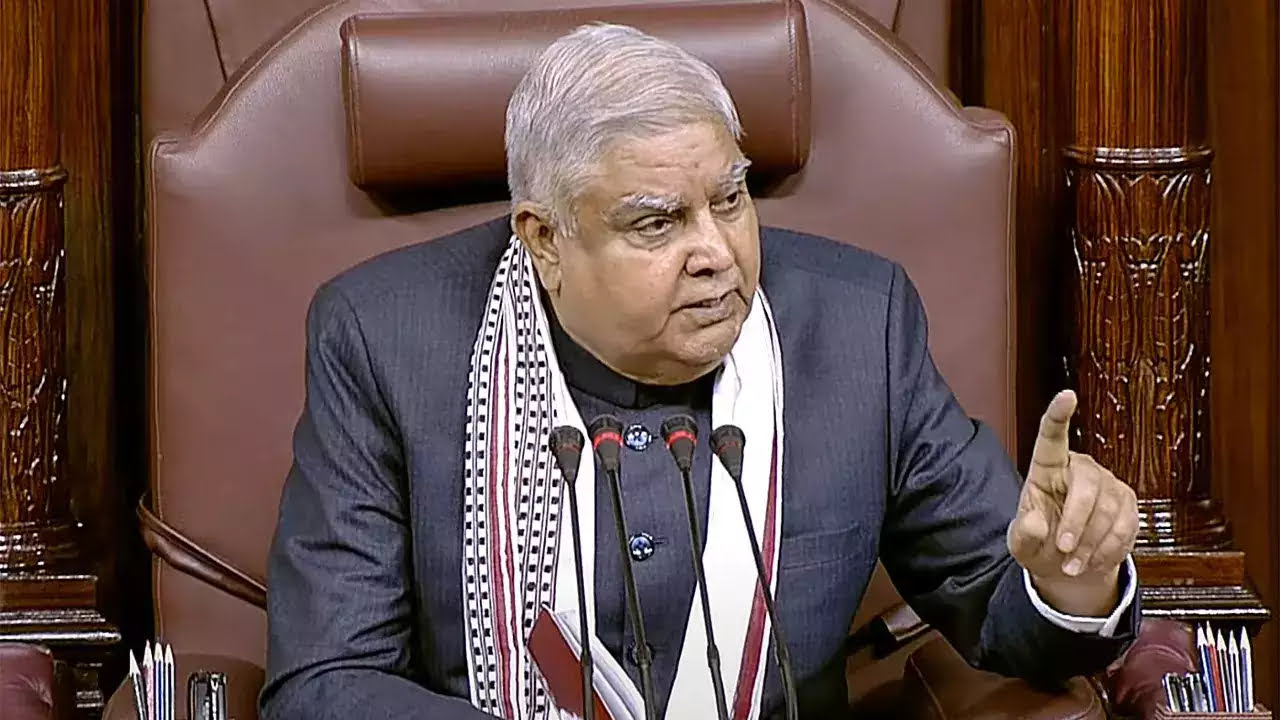 Despite Rajya Sabha Chairman Jagdeep Dhankhar meeting with floor leaders of several political parties before the day's proceedings began, the Upper House remained paralysed on Thursday. While the morning session ended 18 minutes after the House met, the post-lunch session ended in less than a minute.
Members of both the Treasury and Opposition benches continued to engage in heated debate, with the former criticising Congress leader Rahul Gandhi for his "Indian democracy in jeopardy" remark in the UK and the latter demanding a Joint Parliamentary Committee (JPC) to investigate allegations against the Adani Group.
Dhankhar claimed that both parties had taken a "strict posture" and that the House is not delivering a positive message to the public. He then postponed the proceedings till 2 p.m. He also denied 12 notifications filed under Rule 267, which sought conversations on allegations against the Adani Group by deferring the day's proceedings.
Deputy Chairman Harivansh urged BJD's Sujeet Kumar to continue the discussion on the workings of the Ministry of Skill Development and Entrepreneurship as soon as the House started its operations at 2 p.m., amid sloganeering by MPs from all parties. But, when MPs refused to back down, he adjourned the House until Friday morning.
Dhankhar organised a meeting of floor leaders from various parties earlier in the day, to hold talks and break the impasse. The discussion began at 10 a.m. in his chamber to discuss the smooth operation of the Rajya Sabha. Union ministers Piyush Goyal, Pralhad Joshi, Arjun Ram Meghwal, and V Muraleedharan attended the meeting, as did Opposition leaders Jairam Ramesh (Congress), Sanjay Singh (AAP), and Tiruchi Siva (DMK).
"I am going to the meeting," said Mallikarjun Kharge, Leader of the Opposition in the House. We'll see what the Chairman (Jagdeep Dhankhar) says (at the meeting)."
Earlier, leaders of other opposition groups met separately in Kharge's office in Parliament.
Before the proceedings began in the morning, Dhankhar wished BJD member Sasmit Patra and AAP's Sanjay Singh a happy birthday and joked that he hoped the latter would make an exception for the day and not disrupt the House. Dhankhar also remembered Bhagat Singh, Rajguru, and Sukhdev on their 92nd martyrdom anniversary.