India
Despite the distortions in history, we cannot be stopped from rewriting it: Amit Shah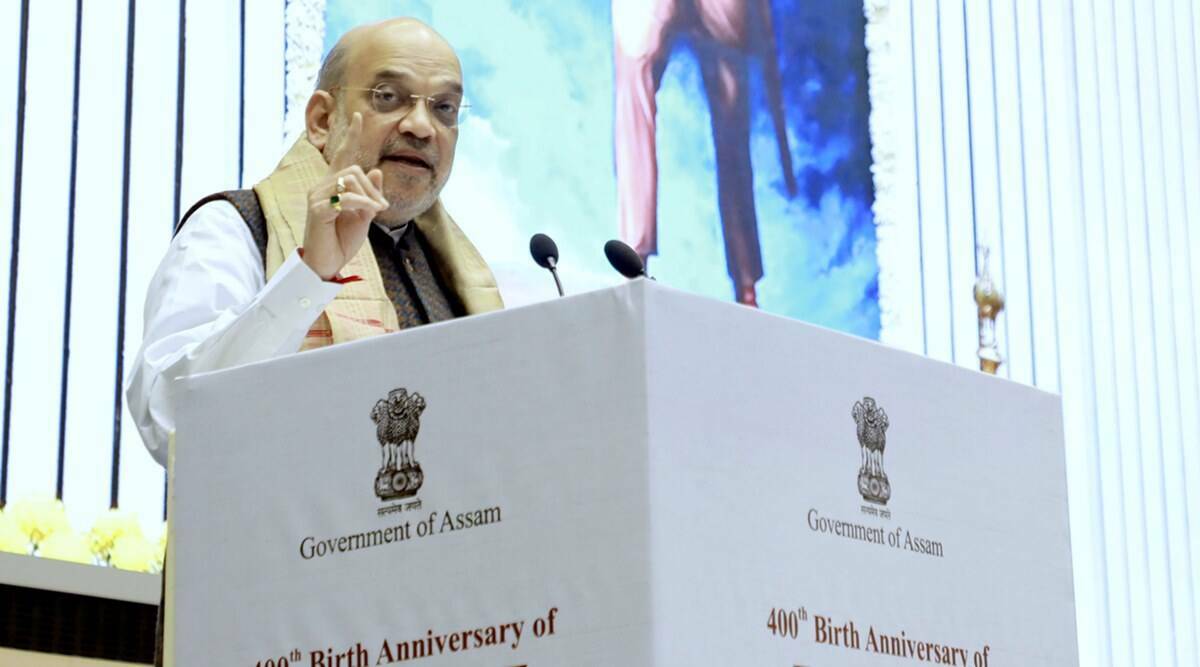 According to Home Minister Amit Shah, it is impossible to stop the rewriting of history, as he encourages academicians to research and write about 30 great Indian empires and 300 warriors who showed exemplary courage to fight for their country.
In his remarks on Thursday, the home minister said the Northeast would not be a part of India if not for Veer Lachit Barphukan. Ahom General's 400th birth anniversary celebrations were addressed by him at the plenary session.
Speaking at the programme to mark the 400th Birth Anniversary of legendary Lachit Barphukan. #400YearsOfLachitBarphukan https://t.co/c55nw5ZBOc

— Amit Shah (@AmitShah) November 24, 2022
"Religious fanatic" Aurangzeb was not only protected by him in Northeast India but throughout Southeast Asia, Shah said.
So that Lachit Barphukan can inspire children, the home minister requested Assam Chief Minister Himanta Biswa Sarma to translate literary works about his life and times into 10 Indian languages, including Hindi.
The historical record has often been distorted and tampered with; I've heard complaints about this. There is a possibility that these allegations are true. Who is blocking its correction now? Now, who is stopping us from rewriting history?" he asked.
To conduct research and write extensively about 300 warriors who fought for the country's independence and demonstrated exemplary courage in to fight for freedom, Shah urged historians and students to identify 30 great empires that ruled over 150 years in any part of India.
I urge our historians and students of history to identify 30 great empires in Indian history and 300 warriors who showed exemplary valour to protect the motherland and write extensively about them.

This will bring out the truth and the lies will vanish on their own. pic.twitter.com/2yNPhfQtop

— Amit Shah (@AmitShah) November 24, 2022
It will allow us to establish the truth about India's history and end the lies immediately. A new government has been elected in India, promoting the country's glory by supporting any effort to do so. Shah said at an event organized by the Assam government that he would strive to revive India's glorious history.
A nation can create better citizens and a golden future if it draws pride and inspiration from its glorious past and heroes.
As the minister explained, Barphukan fought the Saraighat battle in adverse circumstances by assembling different tribes and building small arms to fight Ram Singh of Amer's mighty army.
There was no patriotism and devotion to the country in the Mughal army like that of Barphukan and his soldiers. It was a victory for patriotism. They won and preserved Ahom's sovereignty, culture, and heritage and saved Southeast Asia from Aurangzeb's religious fanaticism," he explained.
According to the home minister, foreign invaders from Delhi would never again be able to capture Assam after this crushing defeat.
Assam and Northeast India would never have become a part of India without Lachit Barphukan," Shah stated.
In addition, he stated that the 400th birth anniversary of Lachit Borphukan reveals a new episode in the history of India, where Assam rulers triumphed over Muslim invaders of different ages and secured the sovereignty of their country.
In addition, Shah said that Assam Chief Minister Sarma presented a series of stories about the glorious achievements of Ahom warriors from Maharaj Prithu, who defeated Bakhtiar Khalji in 1206 to Lachit Barphukan, who defeated the Mughals in 1671 and urged students of history to view the exhibition.
He stated that between 1206 and 1671, Assam was invaded 22 times by Muslim invaders, but they could not hold it under Muslim rule for long due to the people's relentless commitment to independence.
In his opinion, the Northeast's culture has been preserved due to this attitude. Foreign influences have not affected its beautiful region, language, culture, attire, music, or food.
According to him, from Akbar to Aurangzeb, from Qutb ud-Din Aibak to Iltutmish, from Bakhtiyar Khalji to Iwaz Khali, to Muhammad bin Tughluq to Mir Jumla, everyone has faced defeat in Assam because of the courage of the Ahom Kings.
The same battle was waged by Lachit Barphukan against the Mughals, by Chhatrapati Shivaji in the south of India, by Guru Govind Singh in the north, and by Veer Durgadas Rathore in Rajasthan during the exact times.
As a result of their tireless efforts, exemplary courage and sacrifices, the Mughal empire came to an end.
The event was attended by union ministers for ports, shipping, and waterways Sarbananda Sonowal, Rameswar Teli, Rameswar Teli, Assam Chief Minister Himanta Biswa Sarma, Minister of Water Resources and Public Affairs Pijush Hazarika, Speaker of the Assam Legislative Assembly Biswajit Daimary, and Justice (Retd) Ranjan Gogoi.
Related Posts