India
Dhankhar defends his words on Sonia: If I do not respond, I will be betraying my pledge.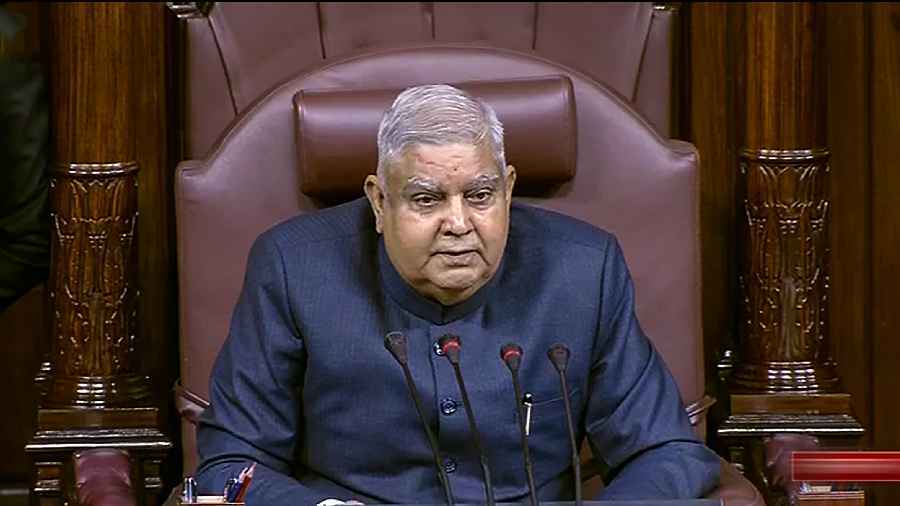 Vice President and Rajya Sabha Chairman Jagdeep Dhankar stated on Friday that his "office cannot be pulled on a partisan posture" in defence of his remarks about Congress leader and UPA chairwoman Sonia Gandhi's remarks on "an attempt to delegitimize the judiciary."
"Examine your heart, for its consequences are damning. Attaining the impression that this Chair will participate in a poisonous, diabolical plot to delegitimize the court at the behest of the government. Dhankar stated in Rajya Sabha that delegitimizing the court is a death sentence for democracy.
"I have appealed with sobriety across the political spectrum to all the leaders, believing in their sagacity and wisdom, that they must preserve high constitutional offices separate from their partisan stances," he stated, adding that he "anticipated the wisdom of the House to support me."
"I cannot be recruited; I assure the opposition leader. They cannot recruit me or you to undermine the legitimacy of the courts. "I was accused of participating in a scheme to delegitimize the judiciary, which is tantamount to ringing the death knell for democracy," he said.
He added that if I do not respond, I will be abdicating my office and evading my constitutional duty.
This occurred after senior Congress leader Pramod Tiwari raised a point of order on the matter, and senior colleague and leader of the opposition Mallikarjun Kharge stated, "If a Lok Sabha member (Sonia) speaks outside, it should not be considered in the Rajya Sabha. If the Chair makes a comment, it is regrettable. "This has never occurred."
On December 20, when addressing Congress MPs, Sonia Gandhi criticised the government for its fight with the Supreme Court. he stated that a "calculated effort" was "underway to undermine the legitimacy of the judiciary."
Dhankar appealed to members as he adjourned the Upper House sine die, stating that disruption is "antithetical to the grace, decorum, and sublimity" of Parliament.
"This theatre of democracy is observed by more than a billion people in the country and worldwide. He stated that they all cherish, hope, and anticipate that we will endeavour to realise their hopes and dreams.