India
Do not give shelter to corrupt and terrorists; PM Modi urges Interpol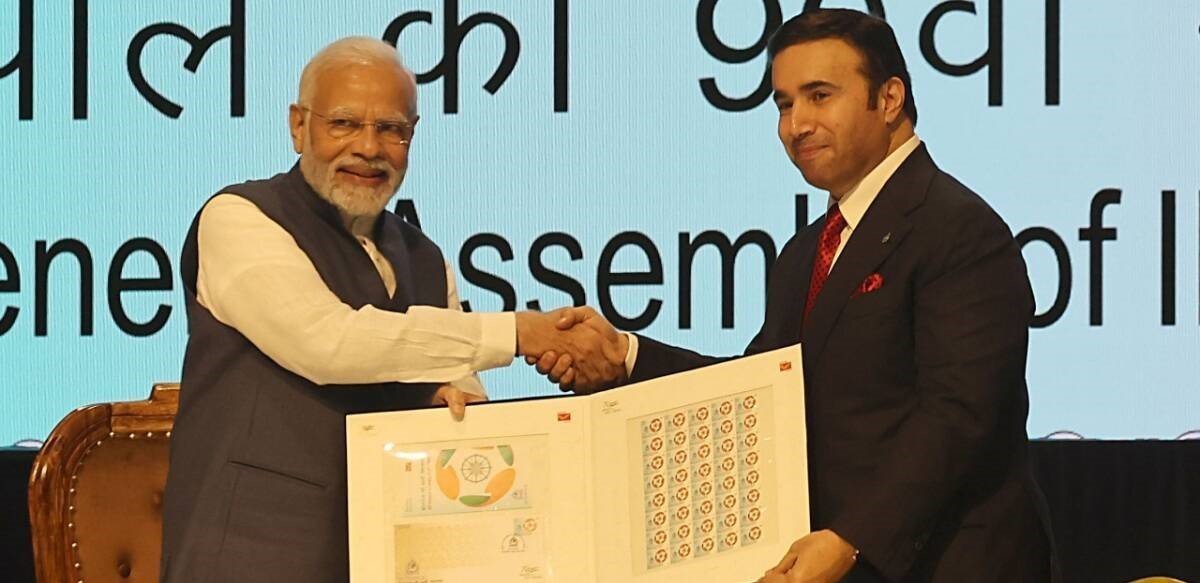 Urging Interpol to expedite the process of issuing red notices against fugitive criminals, Prime Minister Narendra Modi said, "No haven for corrupt, terrorists, drug cartels, poaching gangs or organized crime."
Addressing the inaugural session of the 90th General Assembly of Interpol in New Delhi – this is taking place in India after 25 years – Modi said, "Such crimes against people in one place are crimes against all, crimes against humanity. Moreover, they harm not only our present but also our future generations. Police and law enforcement agencies must devise procedures and protocols to enhance cooperation. Interpol can help by expediting red-corner notices for fugitive criminals.
"A safe and secure world is our shared responsibility. When forces of good cooperate, forces of crime cannot work," he said.
Delegates from 195 countries are participating in the three-day session at Pragati Maidan. The session will discuss strategies for international cooperation on terrorism, drug trafficking, transnational crime syndicates and child sexual abuse crimes.
Interpol had recently refused to issue a red notice against Khalistani separatist Gurpantwant Singh Pannun. The Canada-based head of the banned Sikhs for Justice is wanted in several terrorism cases registered by the National Investigation Agency.
On 12 October, The Deccan Era reported that Interpol rejected India's request, saying that Indian authorities had failed to provide enough information to support their case.
He said India had been combating international terrorism for decades before the world woke up to the threat. He also talked about going after the corrupt and called corruption a "dangerous menace".
"Corruption and financial crimes have harmed the welfare of citizens of many countries. Corrupt people find a way to park the proceeds of crime in different parts of the world… It is one of the significant sources of terror financing.
"From illicit drugs to human trafficking, from weak democracy to illegal arms sales, this dirty money funds many destructive enterprises. Yes, there are various legal and procedural frameworks to deal with these. However, the global community must act even faster to eliminate safe havens."
He said Indian festivals, such as the Kumbh Mela, attract lakhs of pilgrims, where the police have to maintain order. "Along with all this, our police force operates while respecting the diversity and rights of the people promised by the Constitution. They not only protect the people but also serve our democracy.
"Take the scale of India's free, fair and comprehensive elections. The elections involve a system of approximately 900 million voters. This is close to the total population of the North and South American continents. Around 23 lakh police personnel have been deployed to assist in the elections. India is a world case study to uphold diversity and democracy."
Addressing the gathering, Ahmed Nasser Al-Raisi, President of Interpol of the United Arab Emirates, said that Interpol would work towards increasing cooperation among member states, ensuring that no member is too large or too small to perform tasks. Have more transparency and have equally diverse employee—member countries.
"Our organization should not be politicized. By remaining neutral and transparent, we will strengthen our unity.
He urged member countries to contribute to the Interpol database and use them to fight crime. He added that only 68 countries have contributed to the international child sexual abuse database.
Related Posts