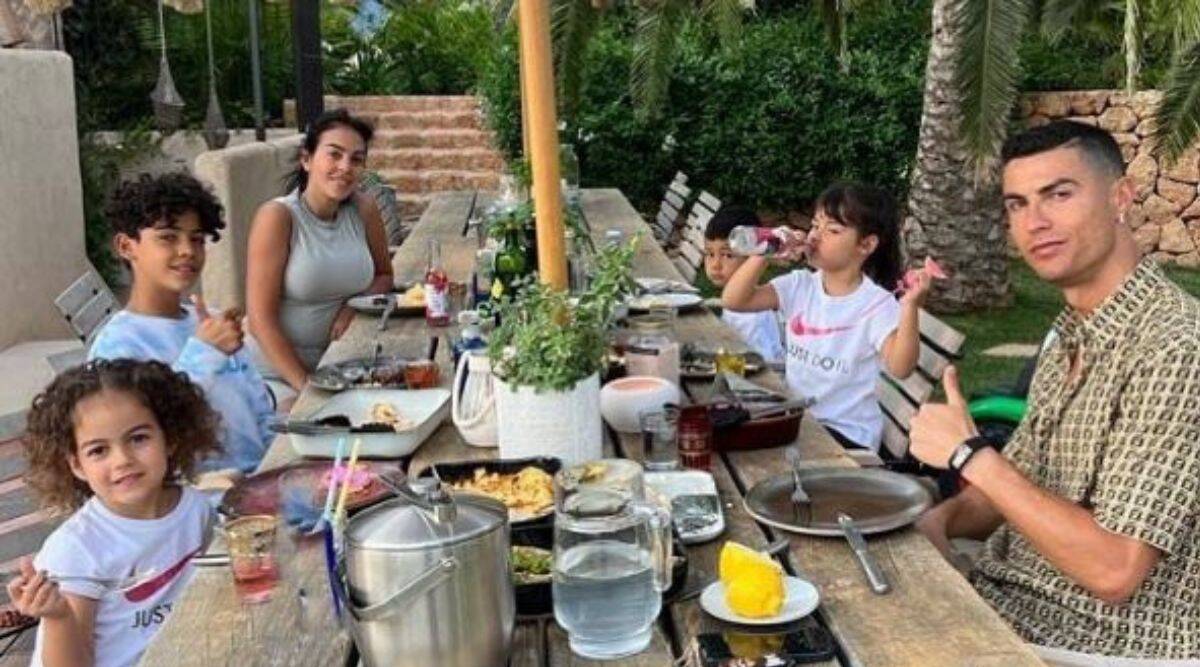 As he prepares to relocate to his "permanent home" in Portugal with his family, Cristiano Ronaldo is having trouble finding a personal chef.
The main problem for the football player and his girlfriend, Georgina Rodriguez, according to The Mail, is finding a personal chef. The pair are searching for a chef who can prepare both Portuguese cuisine and international specialties such as sushi in their £17 million mansion in Portugal.
The article further indicates that the chef will receive a high salary of £4,500 per month (Rs. 4,522,299 per month) if they accept the position.
The five-time Ballon d'Or winner is presumably in the twilight of his brilliant career and is constructing a residence for his family in Quinta da Marinha, Portugal.
The 37-year-old is rumoured to have purchased the site in September 2021, with the completion of his dream home scheduled for June 2023.
Ronaldo was greeted enthusiastically when he landed in Saudi Arabia last month to sign a 2.5-year contract with the Saudi Arabian club Al Nassr. His partner, Georgina Rodriguez, and their children followed him. The family is currently searching for a permanent abode while sleeping in a suite at the Four Seasons Hotel in the heart of Riyadh.
Meanwhile, Ronaldo scored two goals in his debut game for Al Nassr in Saudi Arabia. The Portuguese international captained the Saudi All-Star XI against Paris Saint-Germain in a friendly in Riyadh. Lionel Messi, Ronaldo's long-time rival, and Kylian Mbappe also found the back of the net for the European heavyweights, who ultimately prevailed 5-4.