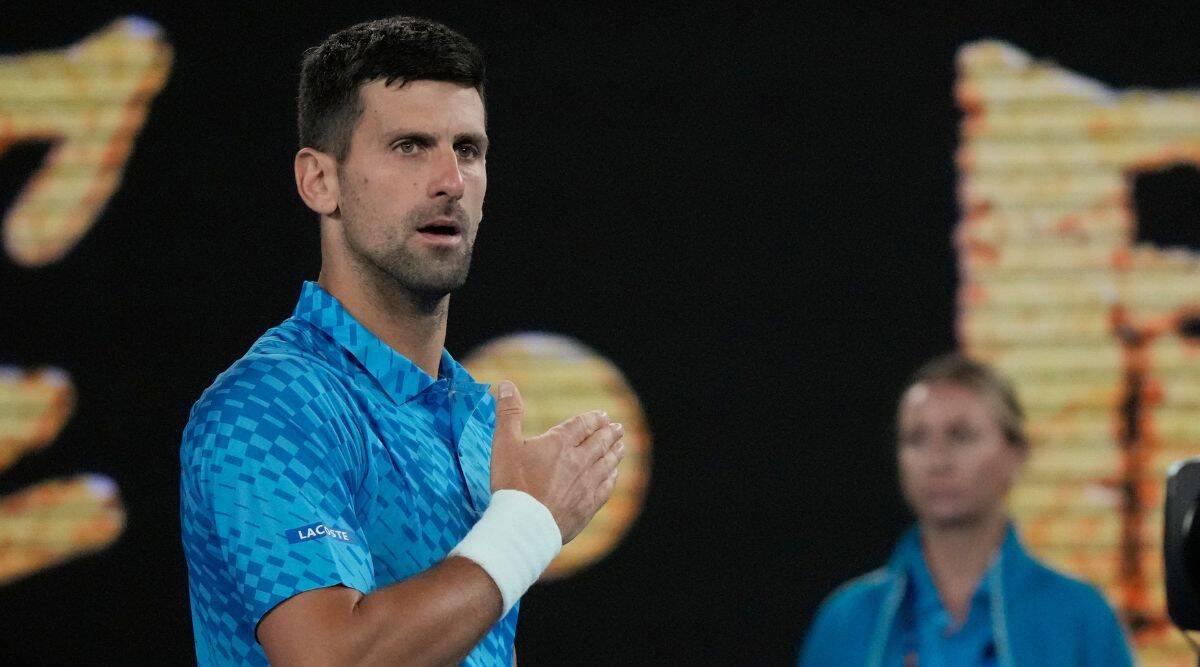 Novak Djokovic put his left shoe on a sign by the court so he could stretch his hamstring, which was bothering him. At one point, he grimaced as he flexed the muscle and hopped on his right leg to keep his weight off the left. During the second set, he took a medical break while a trainer re-taped him. Djokovic went on to lose that set.
As if he needed another thing to worry about, a heckler upset Djokovic so much that he asked chair umpire Fergus Murphy to get the person out of Rod Laver Arena, saying, "The guy is so drunk he's lost his mind." He's been provocative. "He only wants to talk to me." Djokovic said, "There was a lot going on tonight." Here's what didn't happen at the Australian Open on Thursday night: Djokovic didn't completely lose his way, and most importantly, he didn't lose in the second round like top seeds Rafael Nadal and Casper Ruud did.
Djokovic put everything else aside and beat 191st-ranked French qualifier Enzo Couacaud 6-1, 6-7 (5), 6-2, 6-0. He was going for a 10th trophy at Melbourne Park to add to his own record and a 22nd Grand Slam title overall to tie Rafael Nadal.
It was Djokovic's 23rd straight win at the Australian Open, a streak that was broken last year because he wasn't vaccinated against COVID-19 and couldn't play.
This didn't look like it would be a very interesting match since Djokovic was the fourth seed and had done everything he had done before, while Couacaud had a career record of 2-5. And whatever Couacaud's chances were before he turned his right ankle and needed a trainer, they seemed to go down quickly.
But Couacaud got past that and played freely, making great shots and having fun. When he won the second set, he pointed to the court as if to say, "This is my house!" which it isn't, of course. The spot belongs to Djokovic, who will play Grigor Dimitrov next. He knows that he won't be stopped by two high-ranked competitors anymore.