India
EC on neutrality questions: action speaks louder than words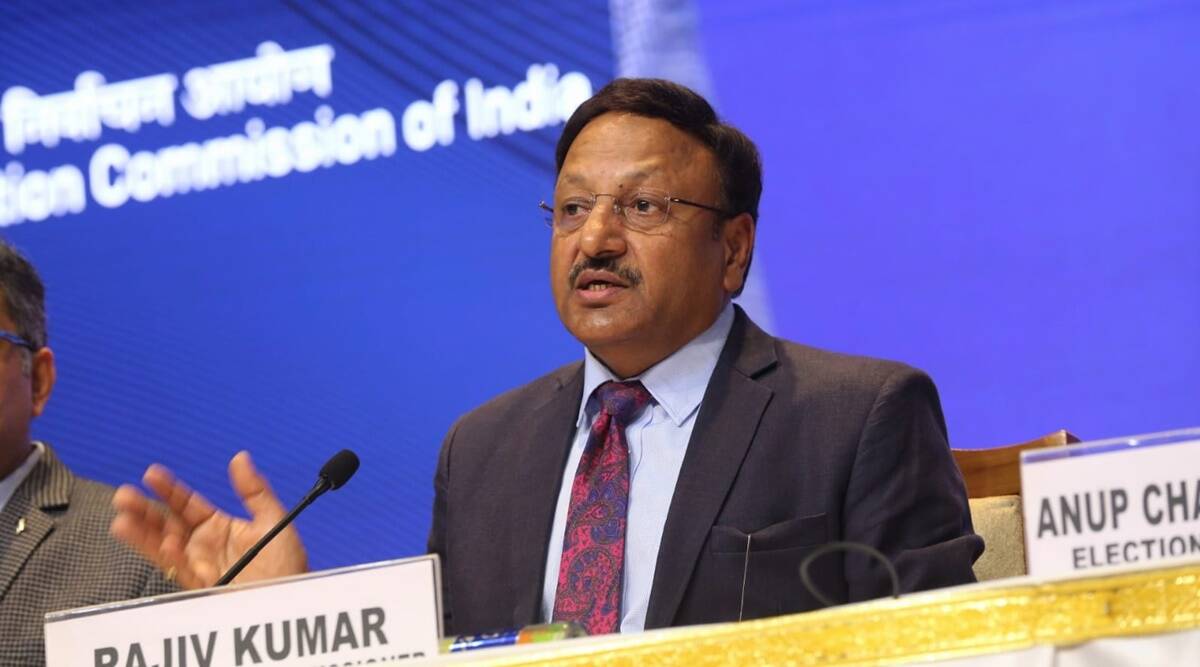 In response to allegations that the Election Commission lacks independence and is partial, Chief Election Commissioner Rajiv Kumar asserted on Thursday that "actions and outcomes" speak louder than words.
Furthermore, he stated that the poll panel is aware of the efforts being made to create a "negative atmosphere" prior to the election.
In response to questions about the "delay" in the announcement of the Gujarat assembly elections, Kumar said that sometimes, after a cricket match, the losing team blames the umpire. "There is no third umpire present. "The results, however, are a testament to the neutrality of the Election Commission," the Chief Election Commissioner (CEC) stated.
The actions and outcomes of the commission speak louder than words when it comes to the larger question of independence (of the commission). Kumar stated: "If the results are not accurate, then it would be the biggest insult to the Indian voter.".
There will be two phases of assembly elections in Gujarat on December 1 and 5, with the results being tallied on December 8 along with those in Himachal Pradesh. There are 182 assembly seats in Gujarat, and 89 seats will be voted on December 1 and 93 seats on December 5.
Since independence, many assembly elections have been held – and the results have shown that sometimes those who are critical of the commission have achieved unexpected results, Kumar stated.
I do not wish to disclose how many times this has occurred. However, any party or candidate who raised questions have now realized that they should not have raised the issue since the results have been in their favour," he told reporters during a press conference announcing the Gujarat election schedule.
In some instances, the Election Commission (EC) receives "long letters" from parties requesting that EVMs be discarded before elections begin. However, the same machines produce the desired results for them. "After that, the questions stop and the results are accepted," Kumar said without naming any parties.
In recent years, both Congress and the Aam Aadmi Party have questioned the reliability of electronic voting machines.
The CEC noted that the EC's independence is nothing new. We are proud of this legacy. Kumar attributed this to the strength of the results announced by his predecessors.
Earlier this week, the Congress called on the Election Commission to explain why it announced the elections for the assemblies of Himachal Pradesh and Gujarat on separate dates, even though both would be counted simultaneously.
Gujarat's Congress in-charge Raghu Sharma, has accused the BJP of misusing public resources and holding several rallies on official expense in Gujarat.