Chhattisgarh(Raipur)
India
ED arrests Chhattisgarh IAS officer for illegally collecting Rs 2-3 crore every day on coal transportation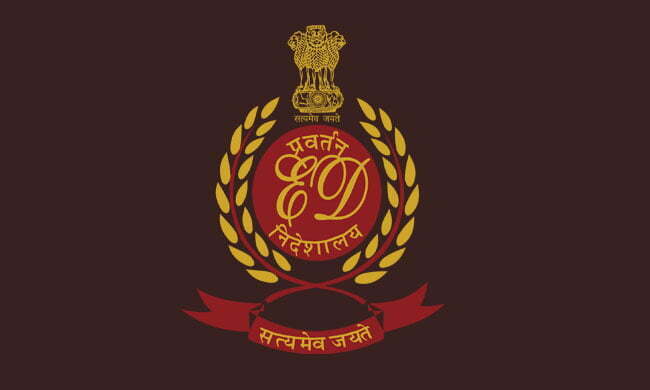 In a money laundering case, the Enforcement Directorate arrested Chhattisgarh IAS officer Sameer Vishnoi and two others. According to the Enforcement Directorate, officials and politicians in the state were enforcing an illegal tax on coal transportation that generated Rs 2-3 crore a day.
As part of the investigation, the agency has arrested Laxmikant Tiwari, Sunil Kumar Agarwal of the Indramani Group, and Vishnoi. According to the report, Ranu Sahu, the Raigadh Collector, and Suryakant Tiwari, the alleged kingpin of the scam, have disappeared.
As a result of the search and investigation, a cash amount of Rs 1.5 crore was seized from Laxmikant Tiwari. He has admitted that he handled a few crores of the extorted funds daily. Suryakant Tiwari's business partner, Sunil Kumar Agrawal of the Indramani Group, was involved in this racket. "Sameer Vishnoi and his wife were found to possess an unaccounted amount of Rs 47 lakh as well as gold jewellery (4kg)," the ED said in a statement on Friday.
ED alleges that the accused are involved in an illegal levy of Rs 25 per tonne that was being extorted. ED has alleged that proceeds of the crime were used for investments in Benami assets, bribery of officials to influence senior officers, and use by or on behalf of political executives.
The ED initiated a money laundering investigation in response to an FIR filed by the Income Tax Department. It seized approximately Rs 2 crore (approximately) in unaccounted cash and gold jewellery during its searches in this case.
The ED stated that extortion of illegal coal levies became rampant after the Director of Geology and Mining Department issued a notification on July 15, 2020, that changed the earlier online process of e-permits for transporting coal from mines to users to a manual approval process. According to the ED, neither a standard operating procedure nor a procedure was circulated in this regard.
According to Chhattisgarh CM Bhupesh Baghel, the ED should not be used for political purposes as it conducted searches at several locations throughout the state on Wednesday. A reporter in Raipur asked Baghel why the agency had not disclosed details of the recovery it had made during its operation.