India
ED arrests MLA Abbas Ansari, sends him to police custody for a period of seven days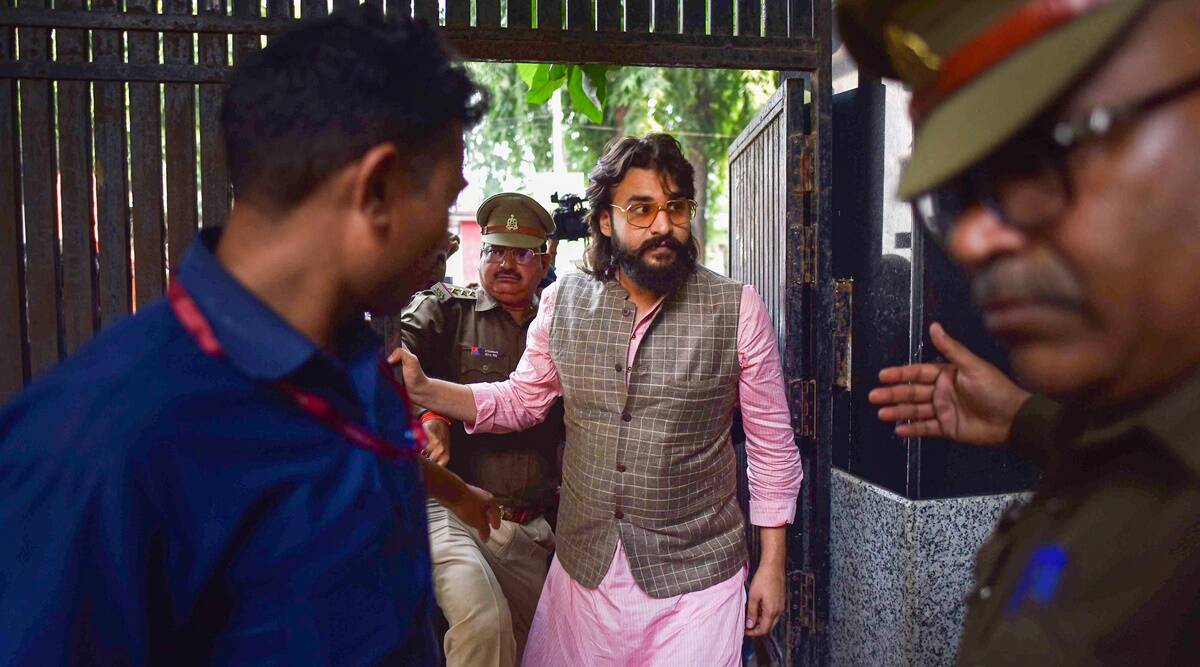 Suheldev Bharatiya Samaj Party MLA from Mau Abbas Ansari was arrested by the Enforcement Directorate (ED) on Saturday concerning a money laundering investigation. A former MLA and gangster, Abbas Ansari is the son of Mukhtar Ansari, who is currently in jail.
Abbas Ansari has been arrested for refusing to cooperate with our investigation. ED officials say Abbas did not respond to specific questions on Saturday afternoon when he was brought before a court in Prayagraj.
"The ED filed an application in court seeking the remand of Abbas Ansari into police custody for 14 days in order to gather evidence in the case. As a result of hearing arguments from both sides, the court sentenced Abbas Ansari to seven days in police custody, which will begin today. Gulab Chandra Agrihari, District Government Counsel, Prayagraj, stated that the discussion would continue until November 12.
On Friday, Abbas was said to have arrived at the ED's sub-zonal office in Prayagraj. He failed to appear before the agency earlier this year despite receiving multiple notices.
A lookout notice had also been issued against Abbas, a first-time Parliament Member. "During yesterday's questioning, Abbas did not provide adequate answers. On Saturday, an official reported that he could not explain why he was receiving money from Vikas Construction, a company against which the ED had filed a complaint last year.
The FIR filed by the ED against Vikas Construction did not name Abbas. Our investigation revealed, however, that Abbas had purchased a property using the money he received from Vikas Construction. According to the official, he still has a portion of the money he received from the firm deposited in his bank account.
According to officials, Vikas Construction constructed godowns on public/government land after encroaching. "So far, we have found godowns constructed by the company in Mau and Ghazipur districts of Uttar Pradesh," they stated. Last year, the ED filed an FIR against Vikas Construction.
Abbas was questioned earlier in connection with this case, according to officials. As a result of our investigation, we also issued notices against Abbas and his mother, Afsha. "We are verifying Abbas and Afsha's connection with Vikas Construction," said the official.
So far, the agency has detected over Rs 15 crore that has been laundered by the accused. In connection with this case, the ED also questioned Mukhtar Ansari last year. The ED attached Mukhtar's immovable assets in October. The properties are estimated to be worth Rs 1.48 crore (registry value). Five-time MLA Mukhtar Ansari is currently imprisoned in Banda district jail.
In August, the agency raided the Delhi residence of Mukhtar's elder brother, MP Afzal Ansari, and a few other locations.
Related Posts