Delhi ( New Delhi)
ED arrests two 'associates' of Delhi minister Satyendar Jain in money laundering case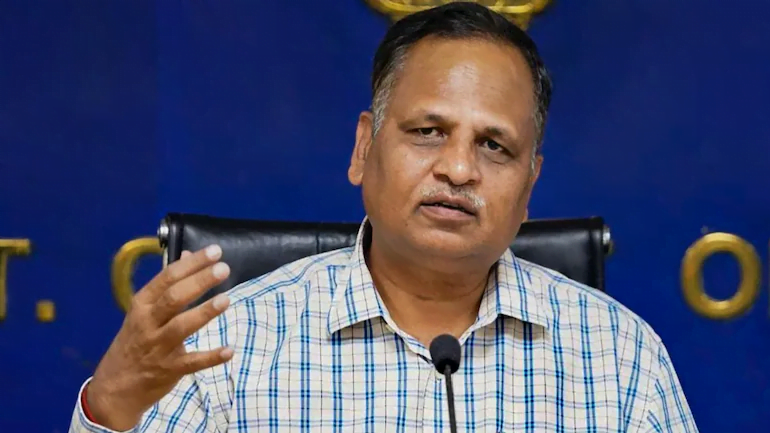 New Delhi: The Enforcement Directorate on Friday arrested two close aides of Delhi minister Satyendar Jain, Ankush and Vaibhav Jain, who are in judicial custody since May 30 in a money laundering case against them and their family members.
The AAP minister was arrested during interrogation after he was found to be alleged evasive during interrogation at the agency's headquarters on May 30. Soon after the arrest of the AAP leader, the agency searched their residences and other premises including those of Vaibhav and Ankush Jain on June 6 and 17 and seized unaccounted cash and documents related to the case.
ED investigators had encountered "evidence" from the Delhi minister, who had gathered mapping traces of money linked to several shell companies controlled by him. He was accused of transferring "proceeds of crime" to his associates when caught laundering unaccounted money.
The agent had then accused Vaibhav and Ankush Jain of "directly" helping the minister "in the process of money laundering". The other accused include Naveen Jain, Yogesh Jain, and Siddharth Jain (directors of Ram Prakash Jewellers) and GS Matharu, chairman of Lala Sher Singh Jeevan Vigyan Trust, which runs the Prudence group of schools. Yogesh Jain is the father-in-law of Ankush Jain.
The ED had claimed, "Investigation has revealed that some of these accused had provided accommodation entries for alienation of property and transfer of land from a company owned by Satyendar Jain to thwart the process of confiscation."
Sources asserted that Ankush and Vaibhav Jain had assisted the minister in the transfer of "proceeds of crime" by changing directors of shell companies controlled by the minister and his family.
Related Posts