India
Election calendars for Nagaland, Meghalaya, and Tripura have been published; dates can be found here.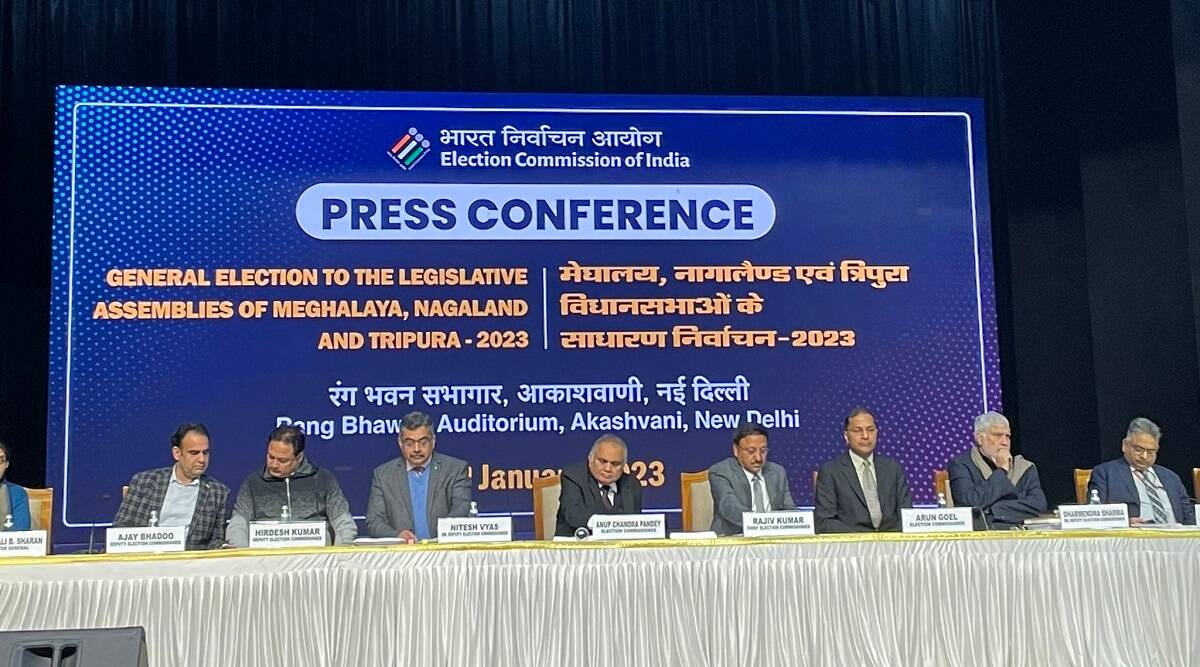 Wednesday, the Election Commission published the calendar for the Assembly elections in Nagaland, Meghalaya, and Tripura, three states in the Northeast.
While Tripura will have elections on February 16, Meghalaya and Nagaland will hold elections on February 27. On March 2, the votes in all three states will be counted.
Here is the whole poll calendar for the upcoming Tripura, Nagaland, and Meghalaya Assembly elections: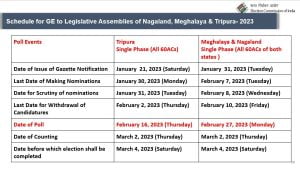 On Saturday, Chief Election Commissioner Rajiv Kumar stated that over 13.9 lakh voters are registered in Nagaland and that more than 30,000 first-time voters will participate in the upcoming state Assembly elections. According to Chief Election Commissioner Rajiv Kumar, the three states have nearly 62.8 million registered voters, including 1.76 million first-time voters.
"People with disabilities and women will entirely staff some voting booths. According to Kumar, in 376 voting places across Nagaland, Meghalaya, and Tripura, women will be in charge.
The terms of three state legislatures will expire on March 12, March 15, and March 22, respectively.
Nagaland is governed by the Nationalist Democratic Progressive Party (NDPP), whilst the BJP governs Tripura. The National People's Party (NPP) is in charge of Meghalaya. It is the only political party from the northeast that is recognized at the national level.