India
Election Commission is opposing age parity for voting and contesting elections.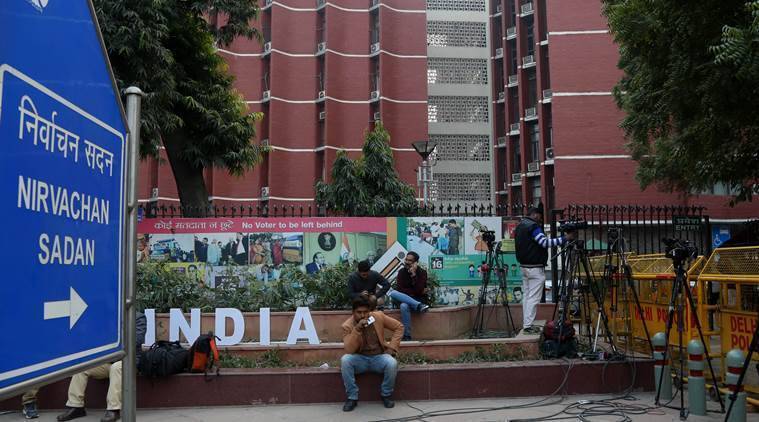 The Election Commission (EC) has expressed reservations about bringing parity between the voting age and the minimum age for contesting elections while telling a parliamentary panel that it has developed a "credible and modified version of the Electronic Voting Machine (EVM)" and will present it to all parties in January at Vigyan Bhavan, according to sources.
According to sources, EC officials who appeared before the Standing Committee on Personnel, Public Grievances, Law and Justice on Monday stated that they were opposed to lowering the minimum age requirement for contesting elections for the Lok Sabha, legislative assemblies, Rajya Sabha, and upper houses of state legislatures.
According to sources, the parliamentary committee requested that the minimum age be lowered from 25 to 21 for the Lok Sabha and assemblies, and from 30 to 25 for the upper house bodies. The concept was also included in a handful of reform proposals presented to the poll panel in 1998.
The officials noted that such proposals had been presented to the Constituent Assembly, but that B R Ambedkar had proposed inserting a new Article – which is now Article 84 of the Constitution – to resist such a move. Ambedkar proposed that the Legislative branch be comprised of individuals with a specific level of education, a certain degree of knowledge, and practical experience in the world's issues. The polling panel was of the opinion that legislatures have been entrusted with the most crucial and important duty and obligation of establishing the country's policies and programmes and passing its laws. It desired the status quo, according to sources.
However, the panel notified the members that it has been evaluating a variety of possibilities to investigate the viability of absentee voting in elections. In spite of the fact that a modified version of EVM has been built, it is currently undergoing a full investigation apart from technological difficulties, according to the officials who addressed the MPs. According to sources, the legal basis, electoral-roll-related difficulties, administrative concerns, technology, timing and mode of remote voting, etc., are being analysed.
The Commission is slated to make a presentation before an all-party meeting at Vigyan Bhavan on January 16, and a similar presentation will be made later before the standing committee.
In an effort to enhance voter turnout, the Election Commission wrote to all national and state political parties on December 28 regarding Electronics Corporation of India Ltd.'s Remote Voting Machine (RVM) (ECIL). It was stated that the machine would be standalone and not connected to the internet. After registering with the Returning Officer of their home constituency, migrant voters will be entitled to cast their ballots in remote polling locations. The RVM could simultaneously cover 72 constituencies.
The group also discussed the potential of integrating Aadhaar with electoral picture identification cards, a process that has been ongoing for some time.