India
Election Commission said it is prepared to launch a pilot programme for remote voting by migrants.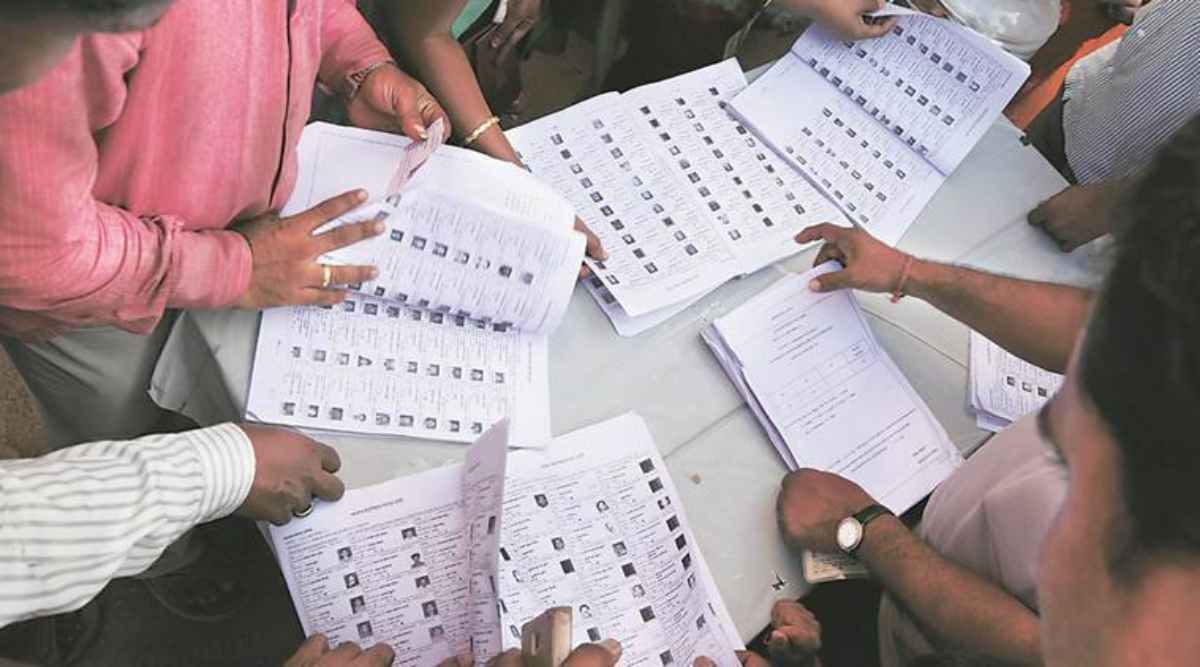 The Election Commission of India (ECI) announced on Thursday that it is prepared to pilot remote voting, a step that will also increase voter turnout. The ECI cited the difficulties domestic migrants have in returning to their home constituencies to vote.
The ECI stated in a statement that it has created a Remote Electronic Voting Machine (RVM) that enables voting for many constituencies from a single remote polling station.
"In this age of technological growth, disenfranchisement based on migration is not an option. The voter turnout in the 2019 General Elections was 67.4%, and the Election Commission of India is worried about the issue of over 30 crore voters who did not exercise their franchise, as well as the disparate voter turnout in various States/UTs, according to a press release.
Inviting political parties to a discussion on January 16, the ECI noted that according to the 2011 Census, 37 percent of India's population, or 45.36 crore people, are migrants, but 75 percent of them are migrants due to marriage or other family-related causes. In addition to urban apathy and young apathy, the inability to vote owing to internal migration (domestic migrants) was cited as a significant factor in low voter participation.
Thursday, the Election Commission reported that around 85 percent of internal movement occurs between states.
Additionally read | Congress sceptical of remote voting, instructs EC to first restore faith in electoral system
The purpose of RVM is to ensure the participation of these migratory voters in the election process. While ECI data indicates that voter registration and turnout have increased over the years, the fear of stagnated participation is evident. From 2009 to 2019, the number of registered voters increased by about 20 crores, to 91.20 crores. Likewise, voter turnout increased to 67.4% from 58.21% throughout the period, yet nearly 30 crore adults did not vote.
EXPLAINED
Voter turnout & migration
A significant factor in the low voter participation (nearly 30 crore do not vote) may be migrants who do not return home to exercise their right to vote. The polling panel proposes utilising technology to allow migrants to vote remotely and maintain ties to their roots.
Noting that internal migration (domestic migrants) is one of the most important factors that must be addressed in order to increase voter turnout and ensure participatory elections, the ECI stated that there are numerous reasons why a voter may choose not to register at a new place of residence.
"…often shifting residences, not enough social and emotional link with the issues of region of migration, refusal to get their name deleted in electoral roll of their home/native constituencies as they have permanent residence/property, etc," the ECI stated in a press release. It was stated that the remote voting plan, if adopted, may lead to a social shift for migrants and help them reconnect with their roots.
On January 16, the ECI will demonstrate the functionality of the remote EVM to eight national and 57 state political parties. It has also requested written comments by January 31. In its letter to parties, the EC outlined a variety of topics for consultation, ranging from the definition of a domestic migrant and the period of migration to the implementation of the Model Code of Conduct in remote areas where elections are not taking place.
There is no exact number of migrants, but according to the 2017 Economic Survey, between 2001 and 2011, yearly inter-state labour mobility averaged 5-6 million persons, resulting in an inter-state migrant population of around 60 million and an inter-district movement of up to 80 million.
According to estimates from the Census, the yearly growth rate of labour migrants nearly doubled between 2001 and 2011 compared to the preceding decade. The survey also revealed a doubling of out-migrants between the ages of 20 and 29 to 11,2 million.
According to a 2017 report by the Working Group on Migration of the Ministry of Housing and Urban Poverty Alleviation, 54 districts account for fifty percent of male interstate outmigration in the nation.
In 2017, the ECI informed the Supreme Court that tracking the movement of domestic migrants to enable remote voting was not practicable. The request was made while the EC considered options to permit NRIs to vote from abroad.
Before settling on the remote EVM model, the EC said it had explored several alternative voting methods, such as two-way physical transit postal ballots, proxy voting, early voting at special Early Voting Centres, one-way or two-way electronic transmission of postal ballots (ETPBS), Internet voting system, etc.
The action would necessitate amending Section 20 of the Representation of the People Act of 1950, which defines "regular resident" in a constituency. Every individual older than 18 who is a "regular resident" of a constituency is eligible to register to vote in that constituency.