India
Ensure law does not become an instrument of oppression with the help of all decision-makers: CJI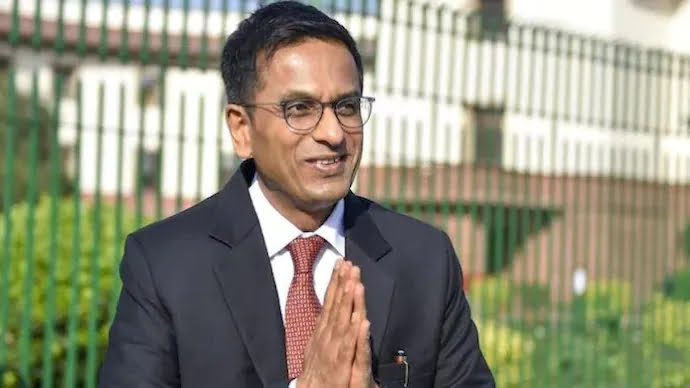 It is the responsibility of all decision-makers, not just judges, to ensure that law remains an instrument of justice and does not become an instrument of oppression, according to Indian Chief Justice D Y Chandrachud on Saturday.
The judge also emphasized the need for judges to re-engineer themselves in the age of social media.
It is not always the case that law and justice follow a linear path. The law can indeed be an instrument of justice, but it can also be an instrument of oppression as well… Therefore, how should we ensure, as citizens, that the law serves as an instrument of justice and does not serve as an instrument of oppression? As the CJI noted at the Hindustan Times Leadership Summit, the key is how all decision-makers handle the law.
As he pointed out, it is a sense of compassion, an awareness of empathy and the ability to answer citizens' cries that sustain judicial institutions in the long run.
Having the ability to hear unheard voices in your system, (see) unnoticed faces in your system, and then determine where the line between law and justice lies is key to fulfilling one's duties as a judge.
In addition, the Chief Justice of the Supreme Court discussed how social media has impacted people's lives and how it impacts the courts.
In today's courtrooms, real-time reporting ensures that every word a judge says is put out on Twitter, Telegram, or Instagram, and you are constantly judged by what you say," he remarked.
In the event that judges decide to remain silent during arguments and refrain from saying anything, this would pose a grave threat to the process of judicial decision-making because the ability of a lawyer to address an argument, address the concerns of the judge, and explore the mind or reasoning of a judge is critical to the work we do in courts.
In light of the fact that social media is here to stay, he believes that judges should refashion and reengineer themselves in order to remain relevant. Currently, social media has challenged our assumptions. What are we going to do? Social media has become an integral part of our lives in the age of the Internet. We are going to see it for a long time to come. As judges, I believe that we require a re-engineering and a fashioning of ourselves. In trying to understand how we meet the challenges of the age in which we live, we need to refashion ourselves, find new solutions, reframe ourselves, recoup ourselves, and rethink our roles.
According to the CJI, one of the challenges that courts face is "the challenge of expectations.". The Supreme Court is in charge of adjudicating almost every case that comes into its courtroom, every social issue, every legal issue, and, I dare say, a large number of political issues.
One of the reasons for this, according to the CJI, is that the government is the largest litigant. This is due to "the simple reason that we have built a culture of indecision at the lowest levels of government over the past 70 years.".
Thus, he noted, "there is also a culture of distrust, which leads to many of our top decision-makers being cautious when making high-stakes decisions".
Therefore, all those cases have been deferred to the courts; we would prefer that the courts make the final decision rather than us. He explained that this is the reason why there is a large backlog of cases within the fold of cases that the courts decide.
CJI stated that there is also "a culture of faith (among people) that something will be decided in their favour in court".
As Chandrachud noted, the court is often criticized for focusing on policy areas when the sole function of judges is to decide legal questions.
"There is no doubt that democracy is a democratic form of government. Particularly in our country, where we have a constitutional democracy, policy-making falls to the executive branch of government since the executive is accountable to Parliament; because of this, it is their duty to enact laws, to lay down policy, as well as that, our Constitution has a structural design that entrusted the judicial system with the power of interpreting laws, to strike down laws in conflict with constitutional mandates. To the judicial system alone," he explained.